When Taylor Barnes took a job working in radio, she quickly crossed paths with the friendly Matthew Fishman, who worked on a different beat. Though she didn't realize it at the time, Matt had developed a crush on his coworker almost immediately, but it was another five years before the couple would go on their first date. How does one carry a flame so long, especially when the "crush on coworker" dilemma rarely lends itself to a happy ending? Read on for Matt and Taylor's story, with images from their wedding courtesy of photographer Kate Headley.
Follow B&G on Instagram | Like B&G on Facebook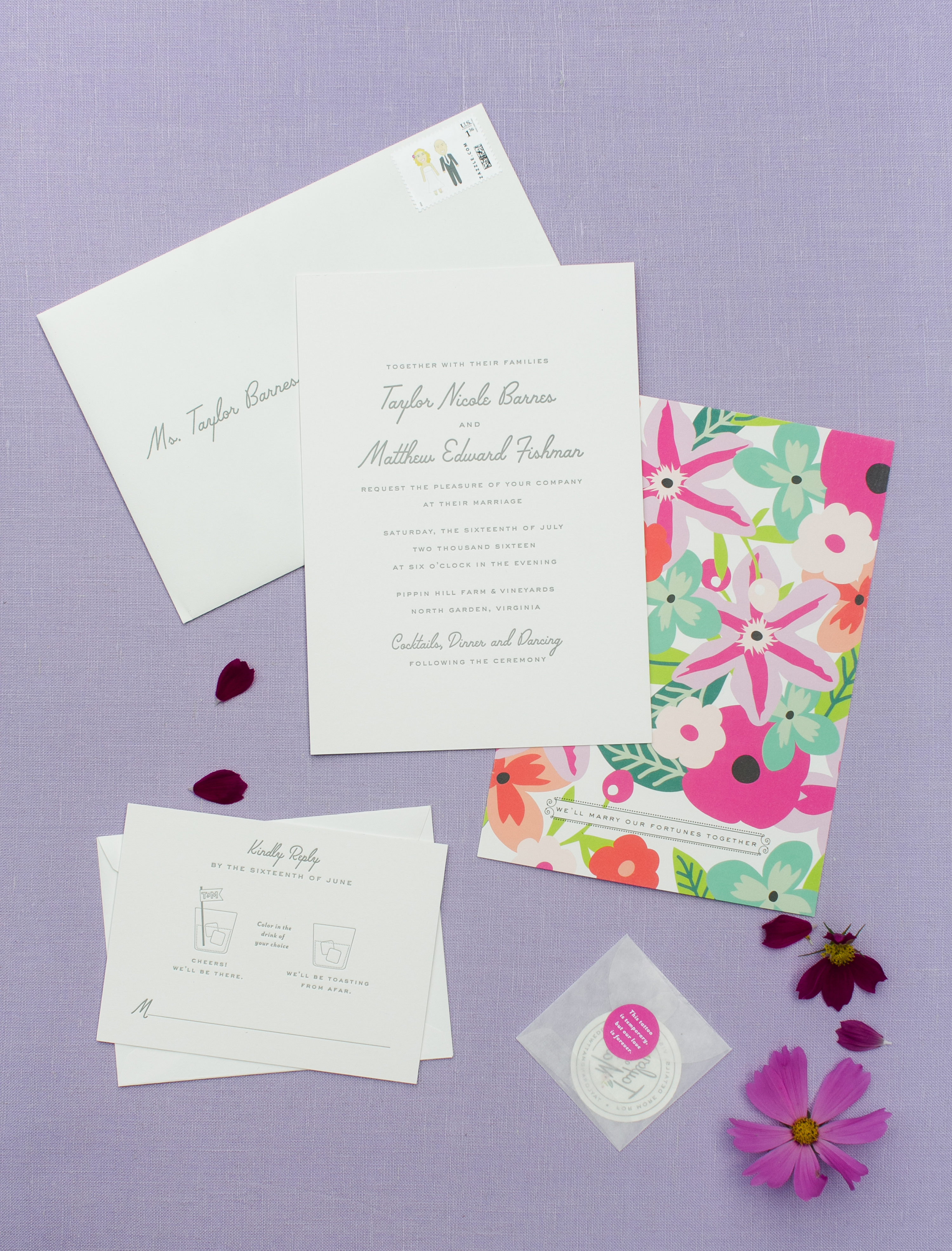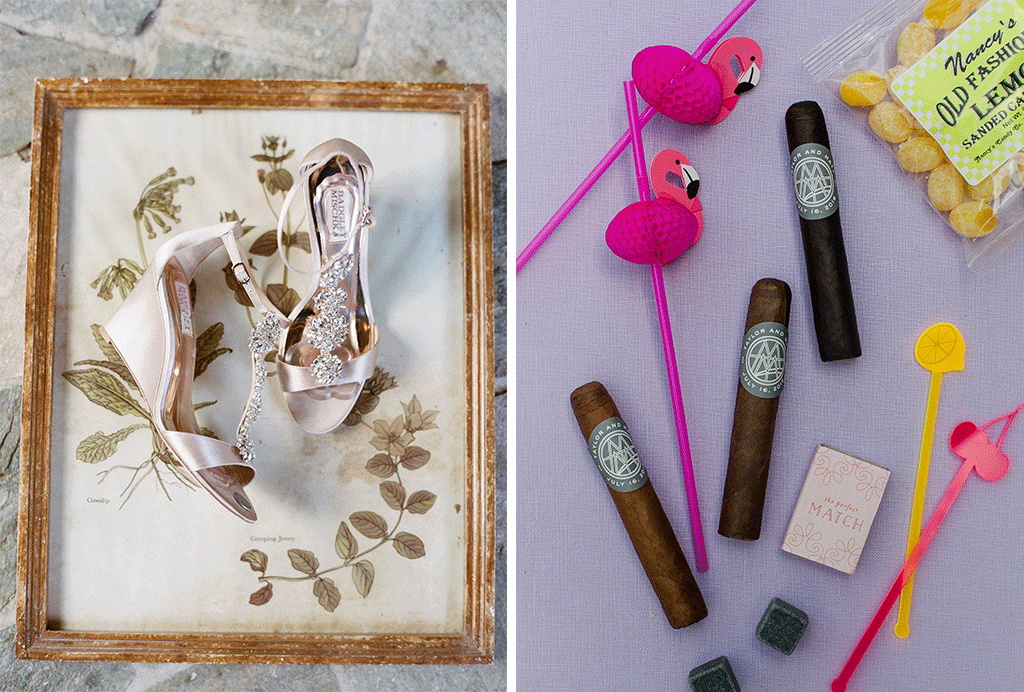 The day after Taylor graduated from college, she was sitting at her desk at her new job when a colleague stopped by to introduce himself. Taylor had just started at SiriusXM in the music department, and her desk was located right along the walkway to the break room. Matt, who worked on the sports desk, noticed her right away.
"Those beautiful blue eyes," he recalls, "I loved looking at them when we'd talk."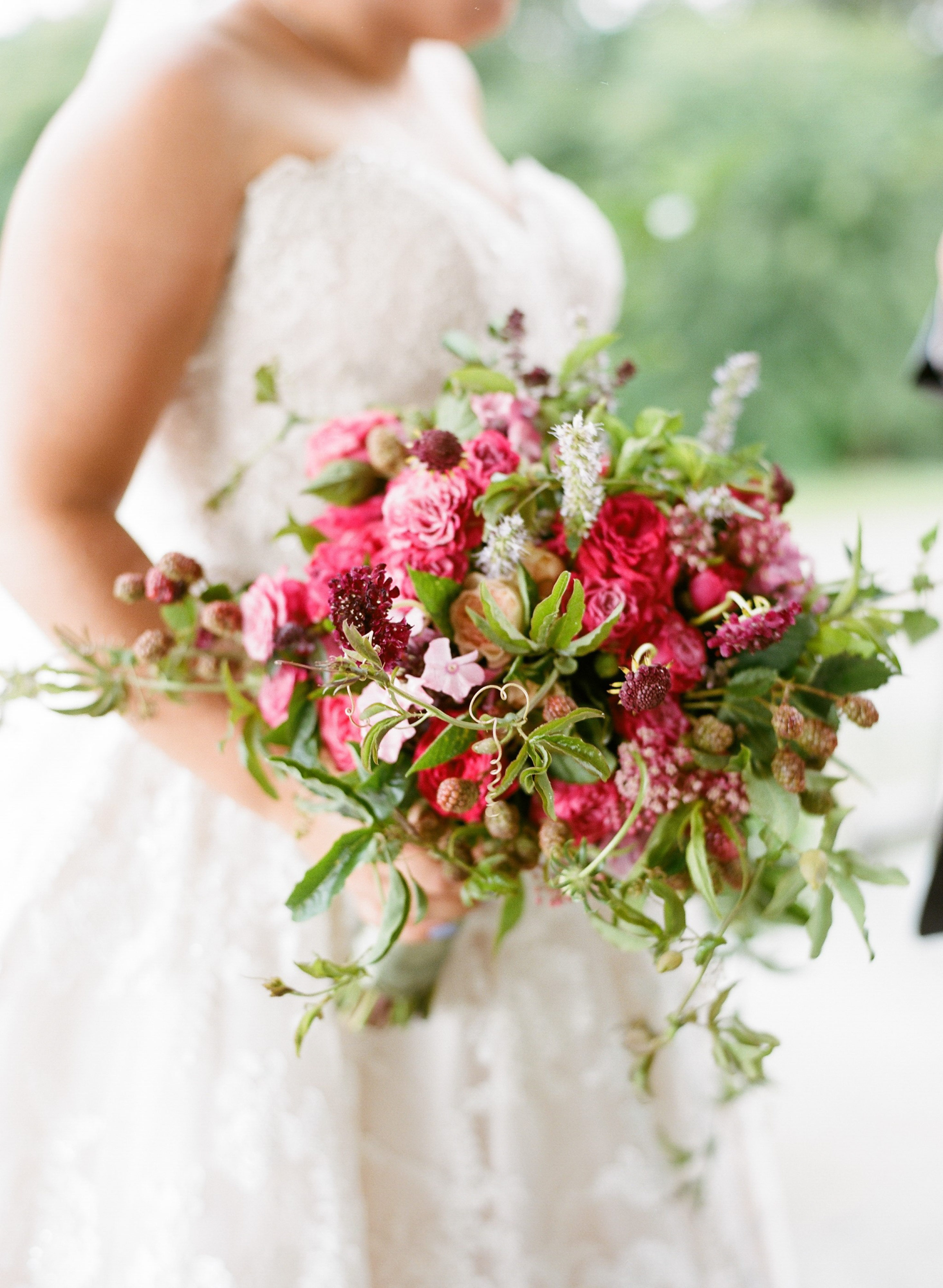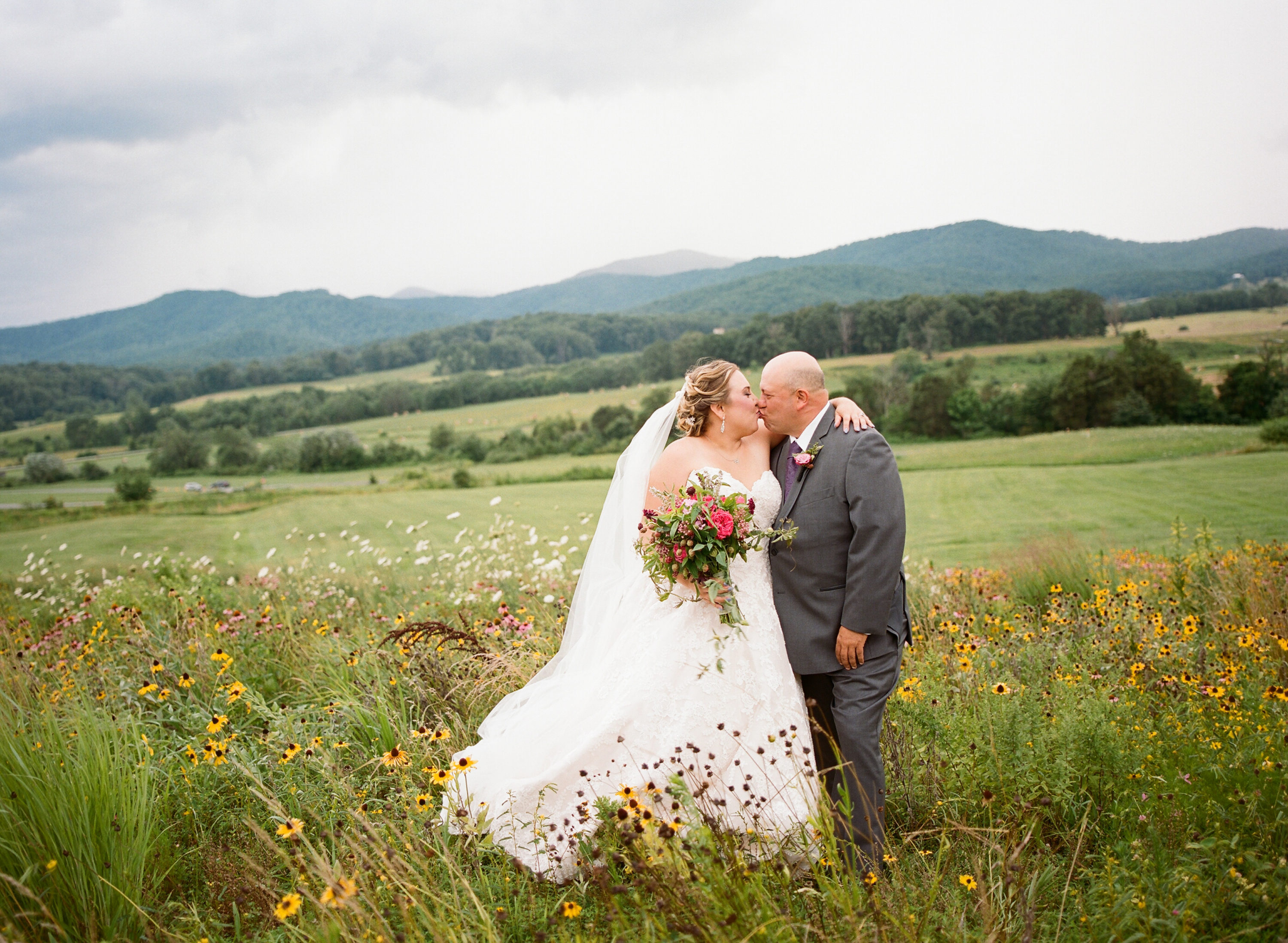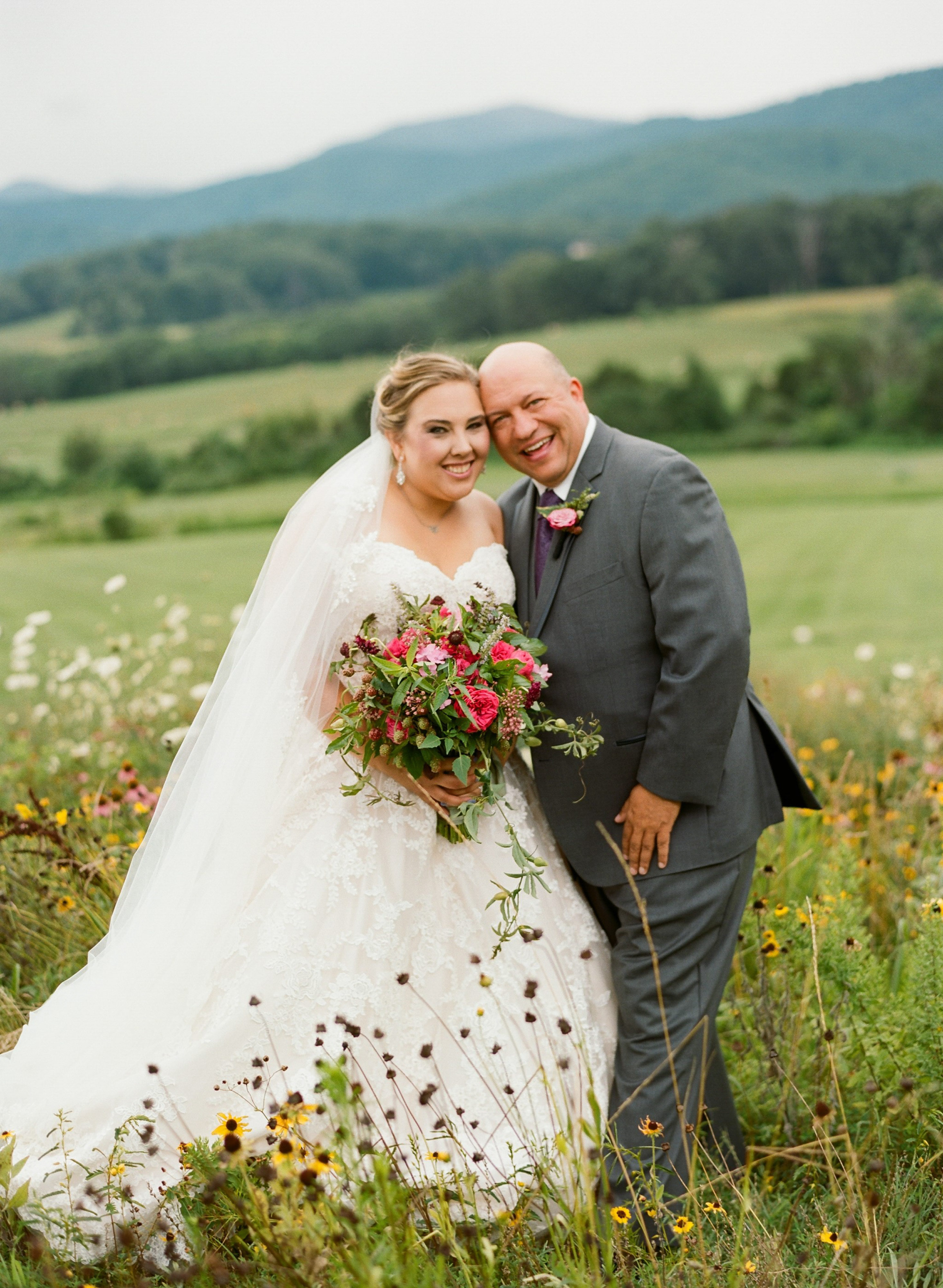 For a while their interactions were limited to friendly desk conversations. "We would chat about TV, pets, this and that," Taylor recalls. But for Matt, his feelings for the new girl were already solidifying. "She was so different and unique. I would pass her desk and we'd chitchat from time to time. I knew that there was no one like her. Anywhere."
After a time working in the music department, fate intervened. Taylor decided to leave radio and move into the food industry. However, she knew she would need a part-time job while she attended culinary school. As luck had it, Matt was looking for an Associate Producer for a channel he oversaw as the Director of College Sports Programming, a role that would be part-time. He hired her.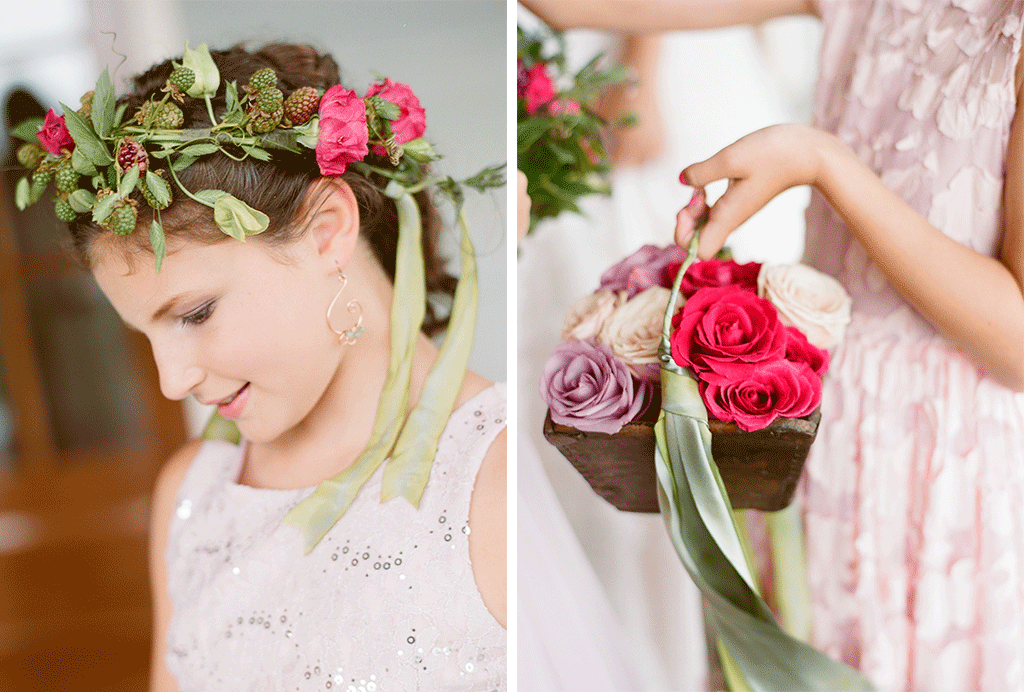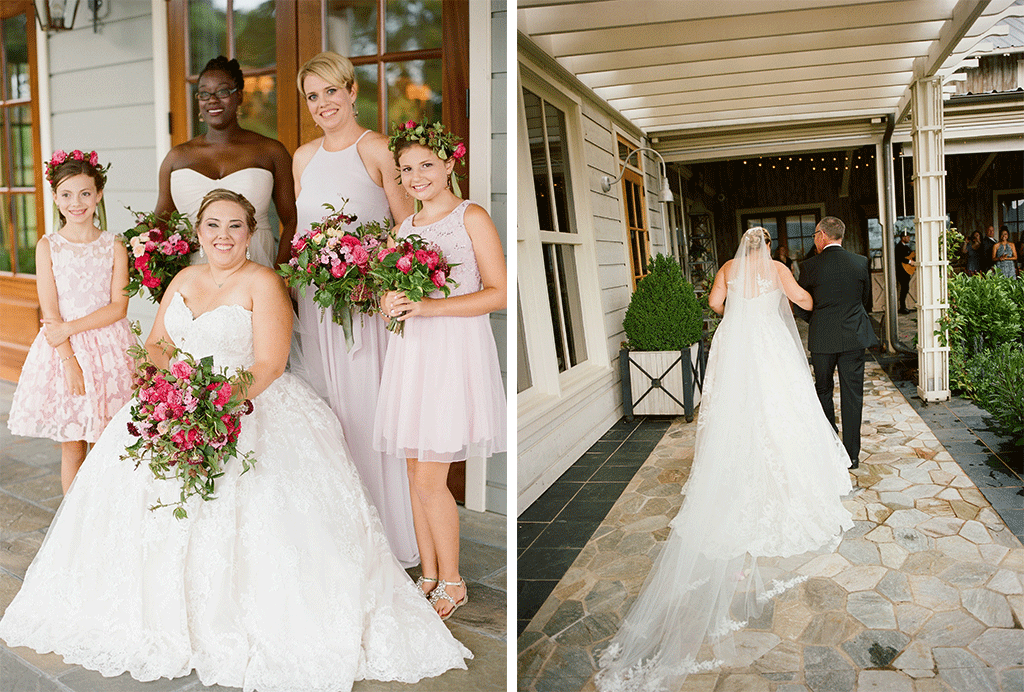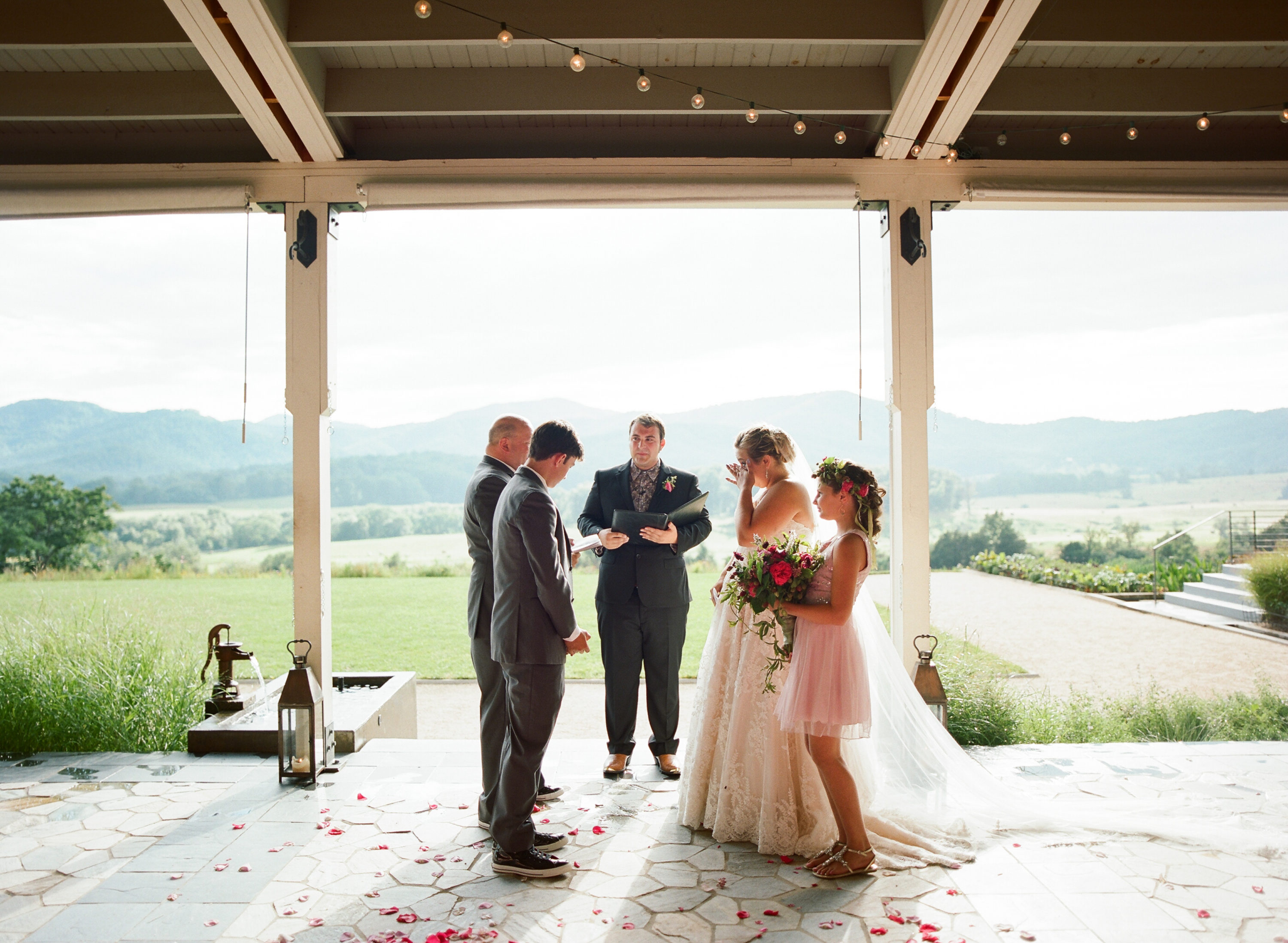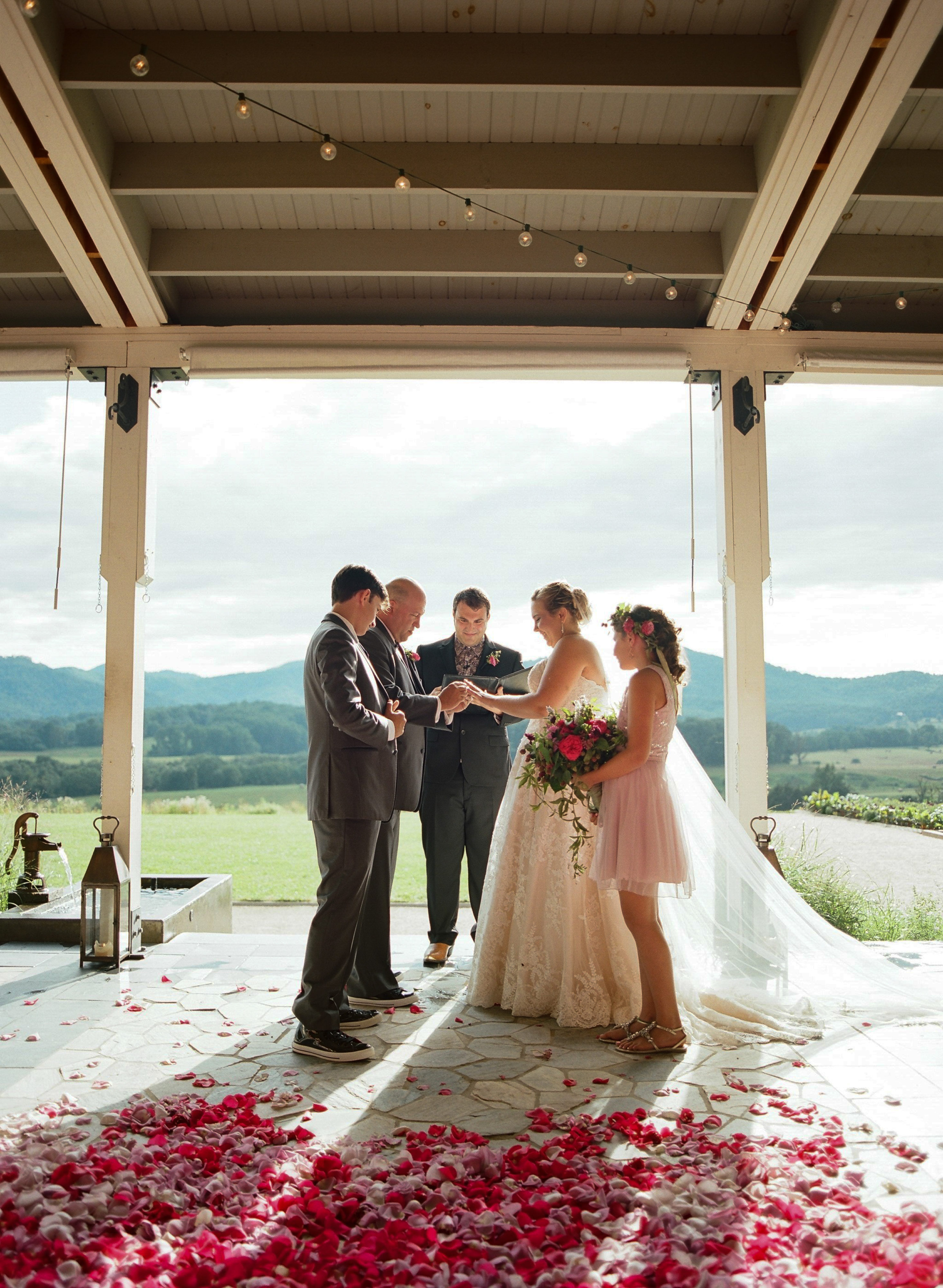 But even on the same beat, Matt and Taylor weren't working together directly very often. They began to get to know one another through various work events outside the office, and when Taylor finally moved into working in the kitchen full-time, Matt made his move. He invited Taylor out for drinks at Republic in Takoma Park, a spot Taylor had long raved about. He nailed the date.
"We shared our first kiss at the bar at Republic, I'm sure much to the chagrin of the other patrons," says Matt. "It's a moment where time stood still for me and I knew that night that I wanted to marry Taylor."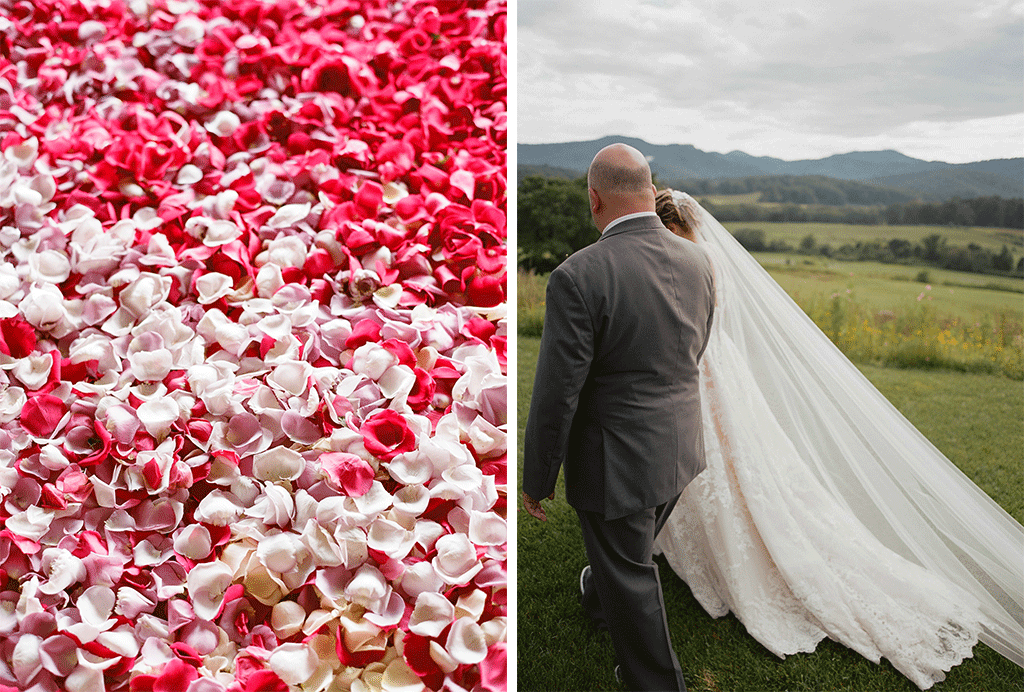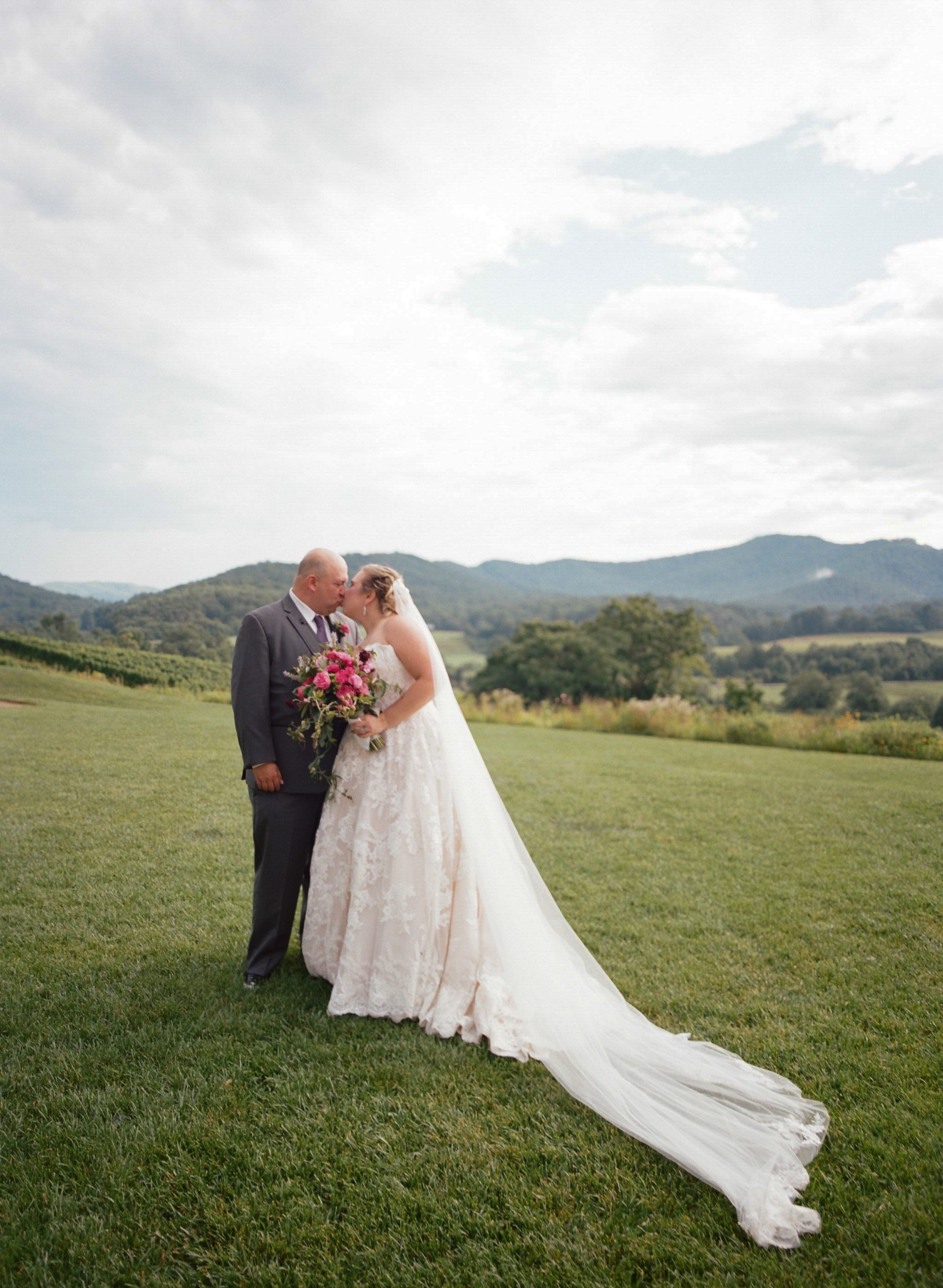 Matt didn't have to wait too long. He courted his longtime crush for six months, and as they began to get serious, Taylor finally exited her job at SiriusXM. The couple went ring shopping together as Taylor had always wanted a non-traditional ring; she particularly loved sapphires.
As part of Taylor's daily routine she always put on a particular hand lotion she kept on her dresser after she showered. Matt snuck the sapphire ring that they had picked out next to her lotion and waited for her to find it as they got ready to go out one evening. But it was the one day Taylor mixed up the routine, and she skipped the lotion and went on to pick out a dress. Matt didn't want to spoil the surprise so he waited nervously to see if she'd remember. When she eventually circled back to her dresser she finally spotted the ring. She said yes immediately. After many years of carrying his crush, Matt had landed the girl of his dreams.
"I had the biggest crush on Taylor for years," he confesses, "Years. Maybe as long as five years."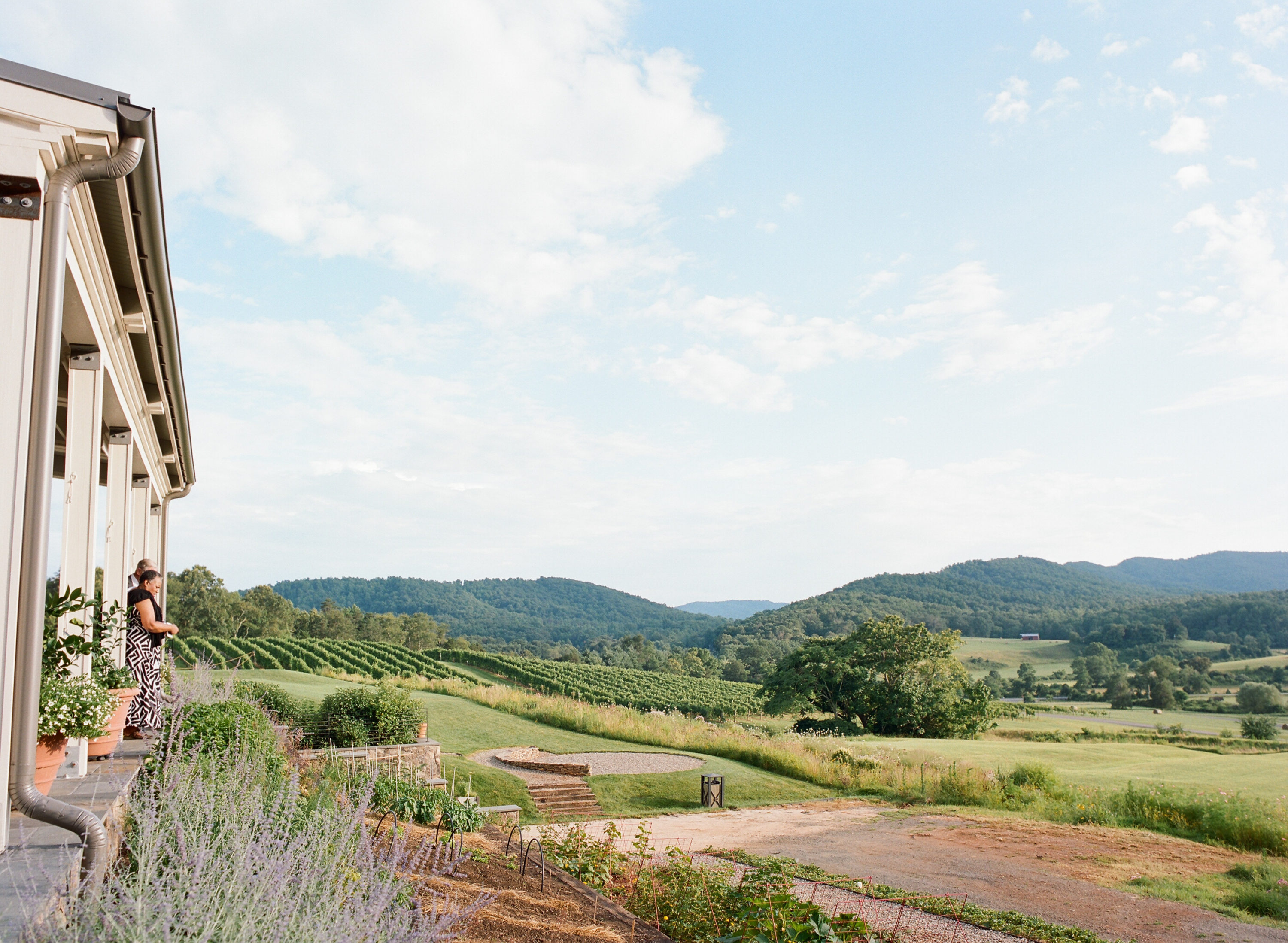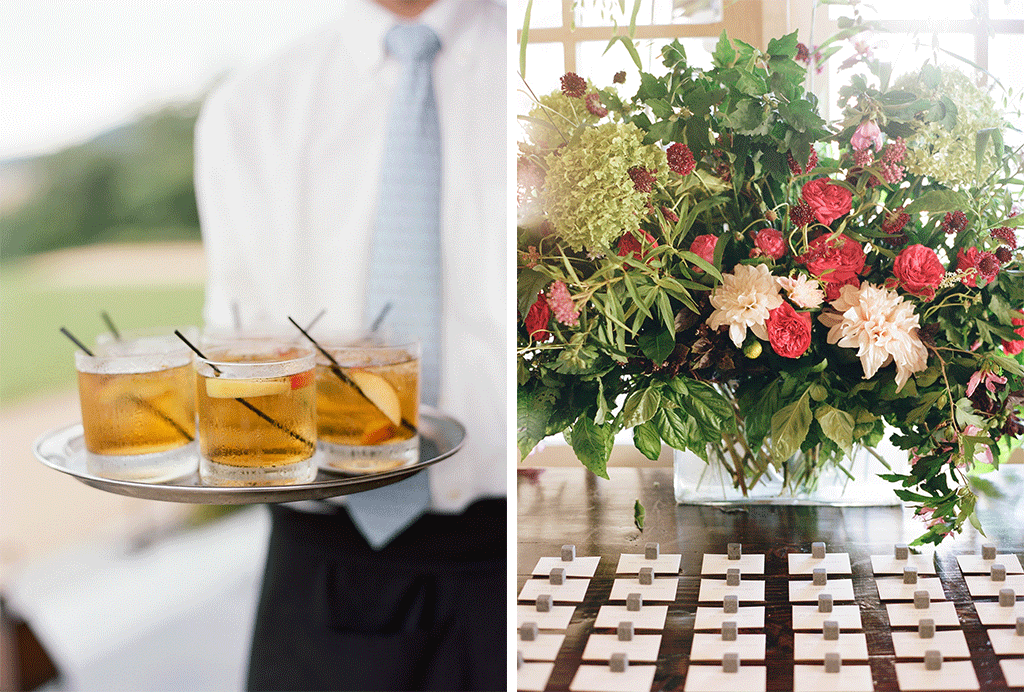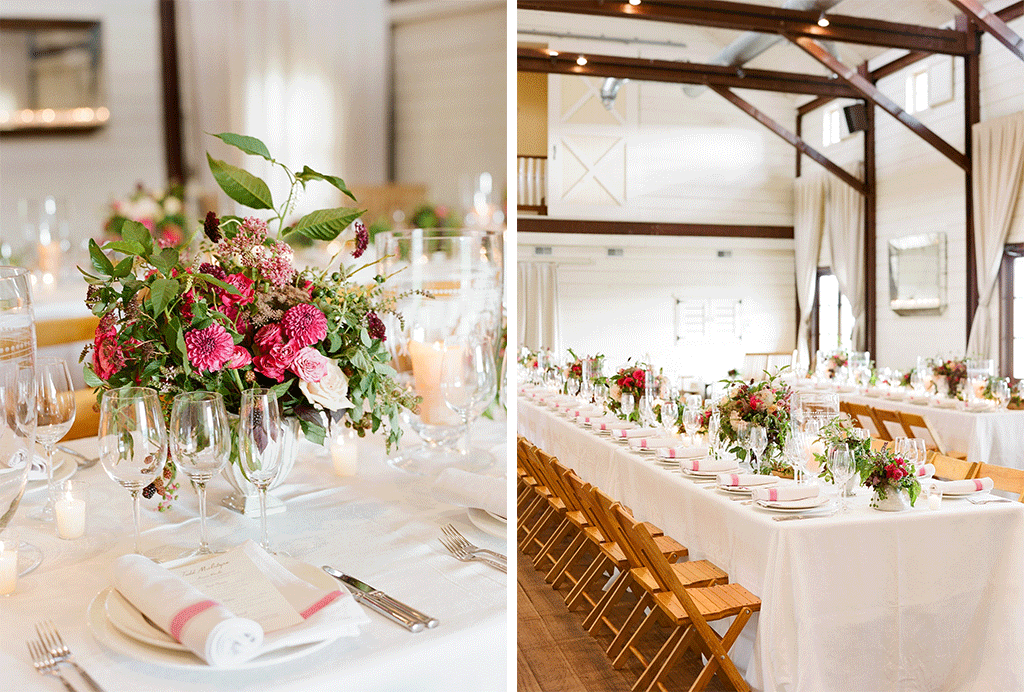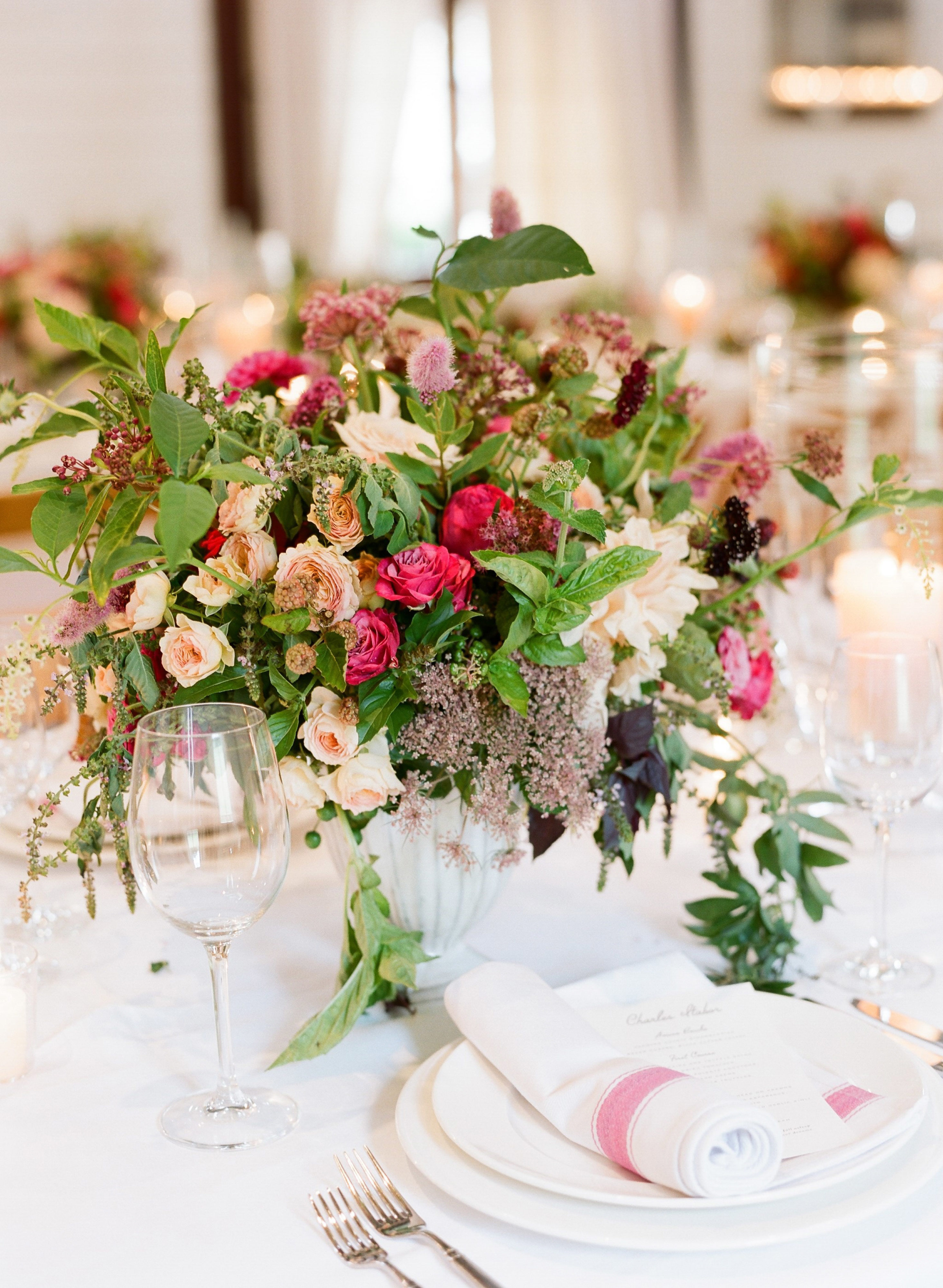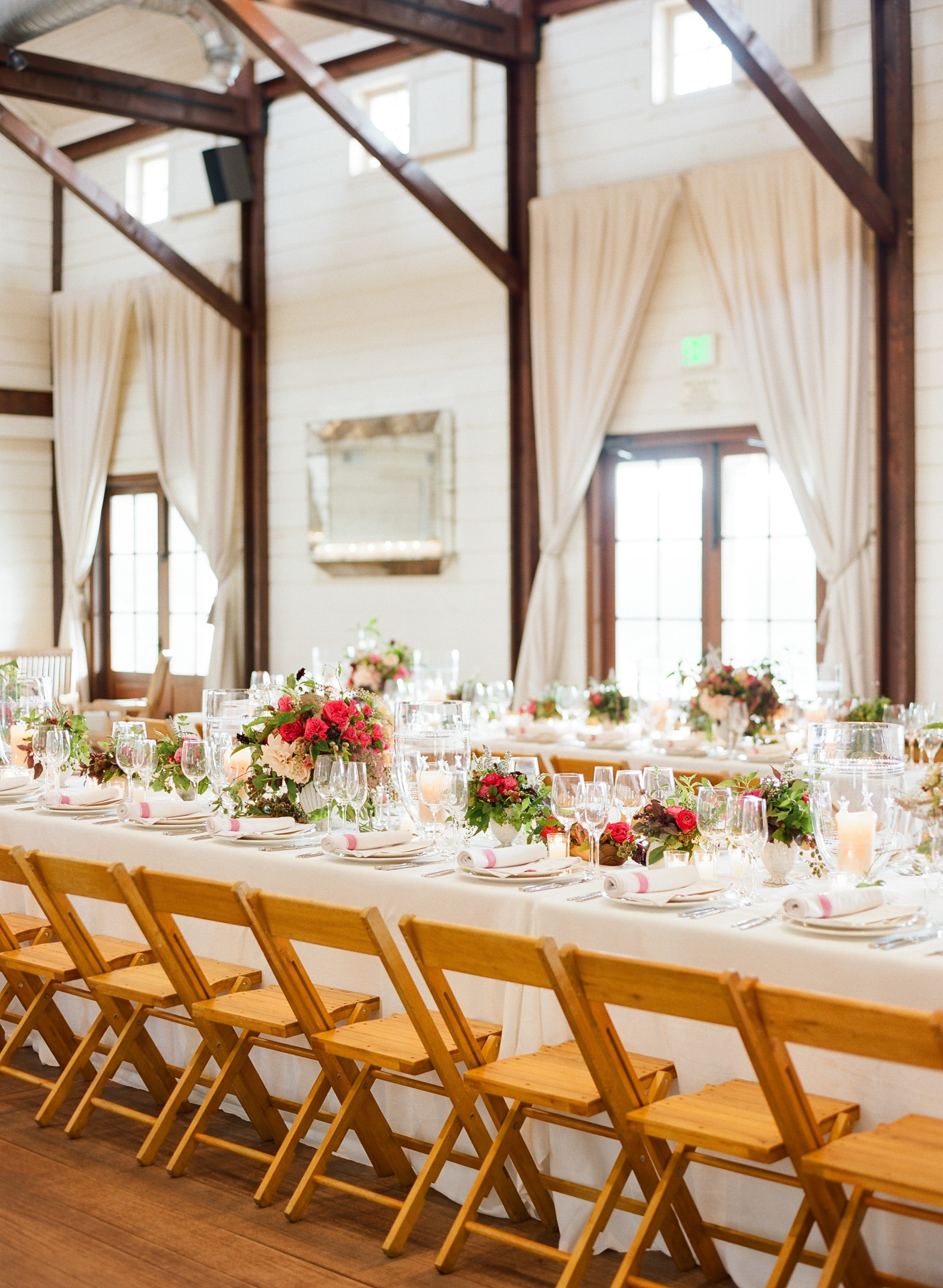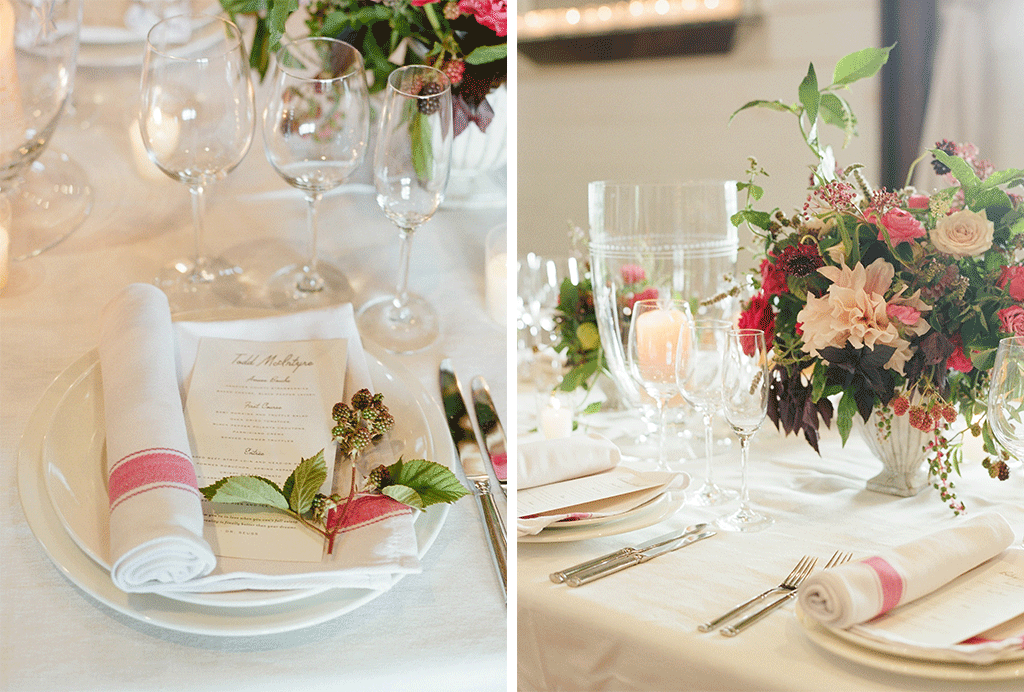 For the couple's wedding, flowers were a priority. The beautiful Pippin Hill union was strewn with all kinds of amazing blooms: dahlias, begonias, and a veritable garden's worth of herbs and berries, including echinacea, blackberries, passion flower vines, basil, mountain mint, oregano, figs, cherries, radishes and burnished persimmons. (Says Taylor, "I have never been a roses and lilies girl.")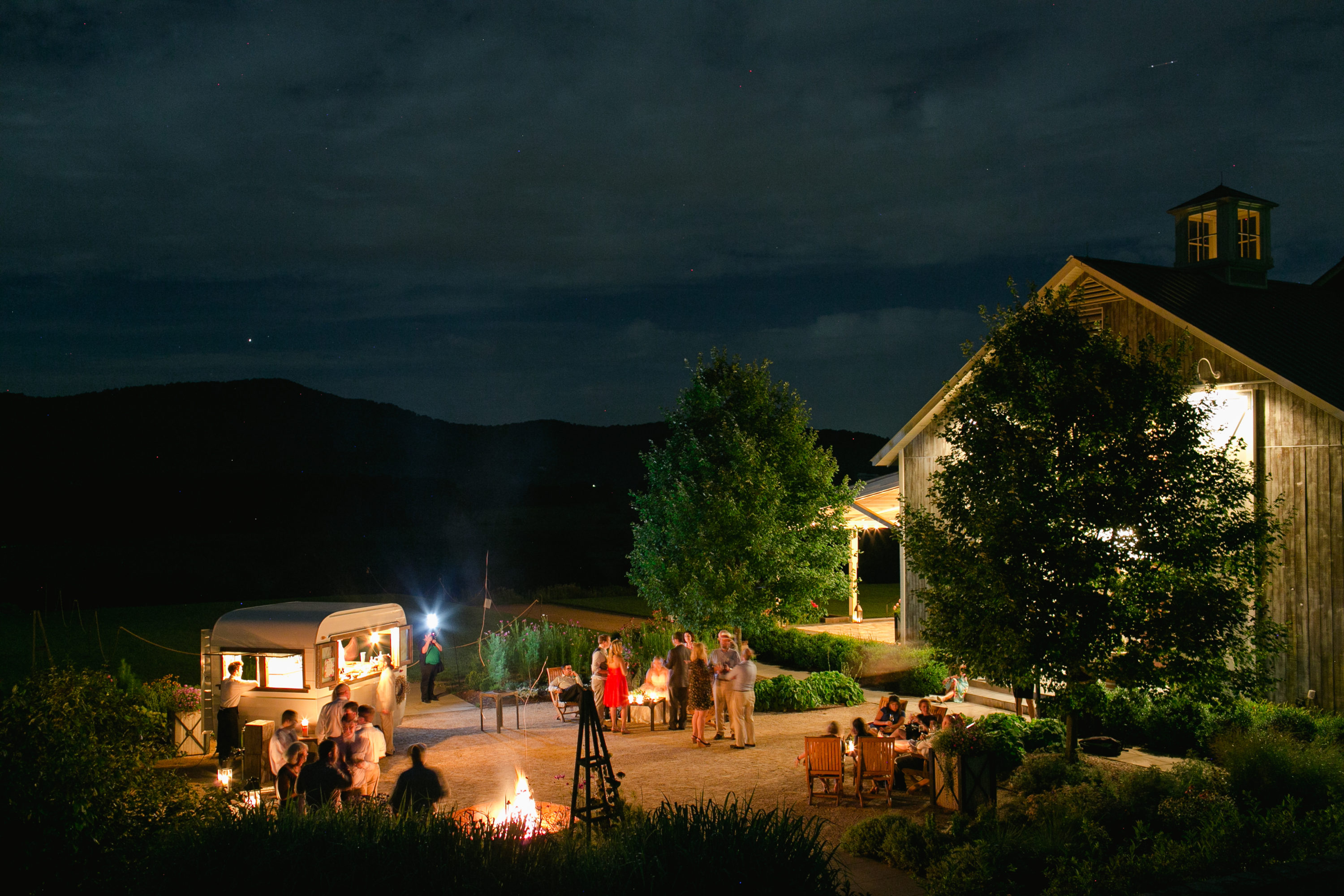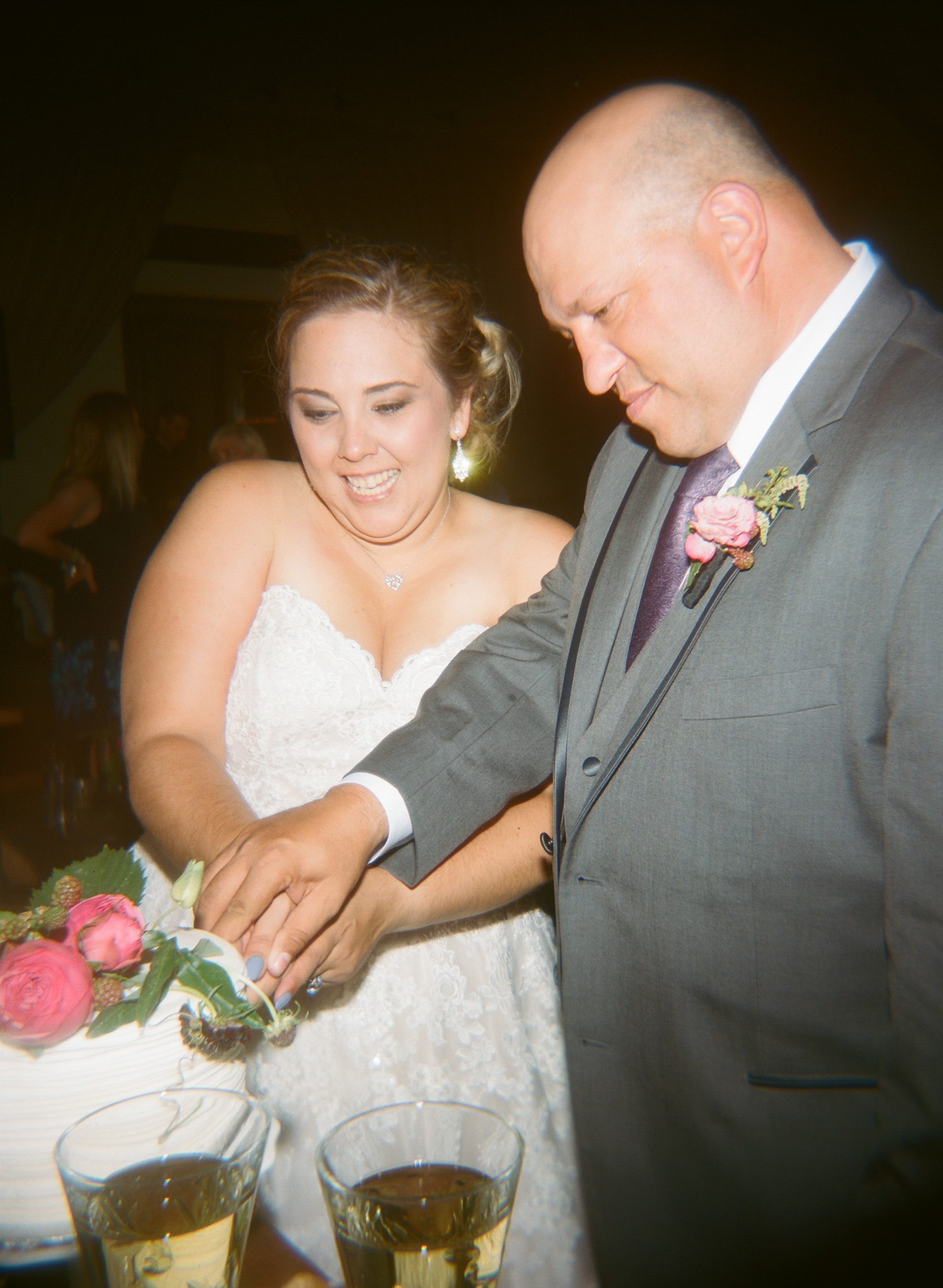 After the wedding and a seated dinner, the couple threw a reception in the form of an outdoor party, complete with a bourbon bar, S'mores set-up, fire pit, mobile bar, and a live band. The festivities went on late into the night with plenty of dancing and signature bourbon cocktails. Luckily, this kind couple had taken their guest's health into consideration. Included in the welcome bag for each guest? A miniature hangover kit lovingly put together by the bride and groom themselves.
VENDORS
Photographer: Kate Headley | Wedding Reception and Venue: Pippin Hill Farm & Vineyards | Event Coordinator: Kate Harlan, Simply Chic Events | Florist: Beehive Events | Catering: Pippin Hill Farm & Vineyards | Pies: The Pie Chest | Cake: Sweethaus Bakery | Bride's Gown: Danielle Caprese from Kleinfeld Bridal | Veil: Pnina Tornai | Earrings and Hair Pins: Ti Adoro from Kleinfeld Bridal | Shoes: Badgley Mischka | Hair & Makeup: Katherine Patsas Nevitt | Groom's Tux: BLACK by Vera Wang from Men's Wearhouse | Transportation: Ambassador Limo | Music: Nation from Elan Artists | Invitations, Save the Dates, and Paper Goods: Cheree Berry Paper | Lighting: Blue Ridge A/V and Lighting