Halloween lands on a Wednesday this year, which means there's more than a week of parties and events bookending the holiday.
Kids don't need to wait for Halloween to trick-or-treat at Boo at the Zoo, a family-friendly event happening over three nights (Friday, October 19-21). Children 12 and under can dress up with their parents head to the National Zoo for 40-plus treat stations, after-hours animal exhibits, and more. General admission tickets are $30 for all participants (two or older), and are all-inclusive. 
What could be scarier than eating, drinking, and watching horror films in an old jail? Lorton Penitentiary, now the Workhouse Arts Center, is hosting an ongoing series of outdoor films and ghost walks, Friday, October 19-31 (check the event page for movie listings and times). Catch flicks like the "Exorcism of Emily Rose" while sipping drinks from the ghost bar. Make sure to get there early and check out the haunted trail, with over 100 actors hiding amongst the trees.
For a true night of terror, head to Markoff's Haunted Forest, proudly marketed as Maryland's original Halloween event. What started as a haunted bus 25 years ago has since evolved into an entire spook-filled forest and town, with professional scenes guaranteed to scare the pants off the bravest horror-head. Step lightly, and don't get caught! For people with scaredy cat friends there's also a zipline, a bonfire, classic Halloween treats, and performers like fire dancers prowling the grounds. Tickets start at $25.
Estadio is dishing up Halloween treats and puns early this year at the third annual Espookio festival. Now through October 31 guests can try "monster-ditos" sandwiches, seared "foie ghoul" with "blood spatter" (a.k.a. strawberry) gastrique, and "vampire bites" (pintxo skewer snacks). Drink off the frights with a Jack-o-Lantern slushito with pumpkin, Scotch, and lemon.
Oyamel's annual Day of the Dead celebration is the biggest in town, with a series of events celebrating the Mexican holiday. To start there's a kickoff party on Monday, October 22 with a various tasting stations, live music, face painting, and more (tickets are $49 per person), and a cocktail pairing dinner that Tuesday (tickets are $75). Look for menu specials over the coming weeks as well.
On Friday, October 26 adults can partake in a DC classic: Night of the Living Zoo! The grownups-only Halloween party at the National Zoo will have fire breathers, an inflatable slide, craft beer, after-hours access to animal exhibits until 9:30 PM, a live DJ, and a "spooktacular" costume contest. Food trucks will be lined up around the block, but for VIPs, restaurants like El Centro, Radiator, and Bier Baron Tavern (among others) will serve complimentary food tastings. Tickets for general admission are $40, and VIP tickets are $90.
Saturday, October 27  is for the bar crawlers. Hop around Dupont Circle with a horde of ghouls and gals for this year's ever-popular Nightmare on M Street. Included in the $30 price of admission are cover-free entry and drink specials from several bars like Decades, Sign of the Whale, and the Big Hunt. And there's an unexpected cameo: Vinny Guadagnino, the chill dude of the "Jersey Shore" crew, is hosting this year.
The DC Halloween Crawl is going on at the same time, around the same location, for the same price. Included in the DC Halloween Crawl is the Front Page, Rose Bar, Madhatter, and Sign of the Whale (who is apparently playing for both teams). With this crawl you get a souvenir haunted mug. In the Battle of the Bar Crawls, which will you choose?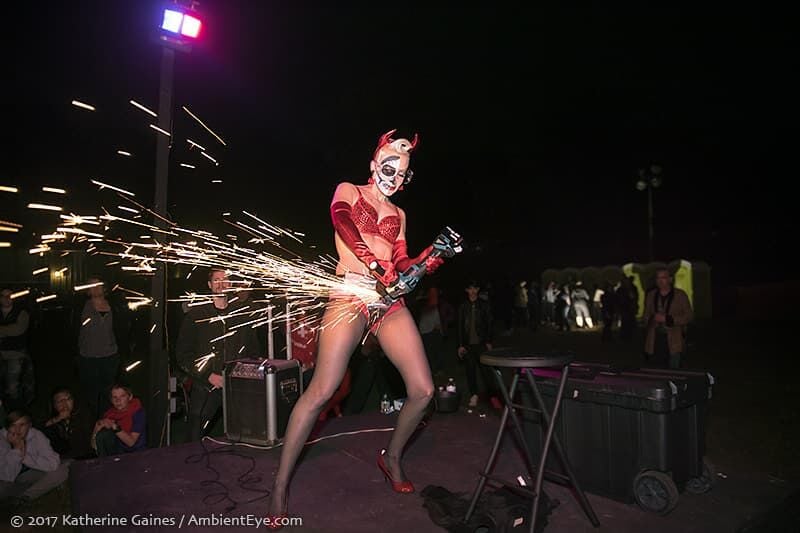 Dirty Habit in Penn Quarter is throwing a Halloween Night Circus extravaganza on Saturday, October 27 with fire dancers, contortionists, and carnival darling Alex Doll, who might chainsaw metal off her body if you ask nicely. Enjoy psychedelic house-made absinthe cotton candy or, for tamer fare, snacks like truffle fries, calamari, and Korean-inspired fried chicken wings.
The Wharf is throwing a classic Halloween shindig at La Vie on Saturday, October 27. For one night only, ghouls and ghosts will take over the atmospheric waterfront restaurant for spooky cocktails, and do the monster mash with a river view. Tickets are $20.
Dress your dog in their Halloween best for "Howl-O-Ween" on Tuesday, October 30 from 6 to 7:30 PM. The Fairmont hotel in Foggy Bottom invites all the furballs to trick-or-treat for peanut butter doggie biscuits and compete in a canine costume contest. For humans, there're Flying Dog beers and a puppy kissing booth with smol guide dogs-in-training.
Dia de Los Muertos, or Day of the Dead, is traditionally a three-day holiday celebrated in Mexico to honor those who have passed. On Tuesday, October 30 at 7 PM, Mi Vida at the Wharf is throwing four-course dinner centered around huitlacoche, or corn fungus that looks horrific (but tastes delicious). Tickets are available here for $110 per person. with wine and cocktail pairings, or $75 excluding drinks (plus tax and gratuity).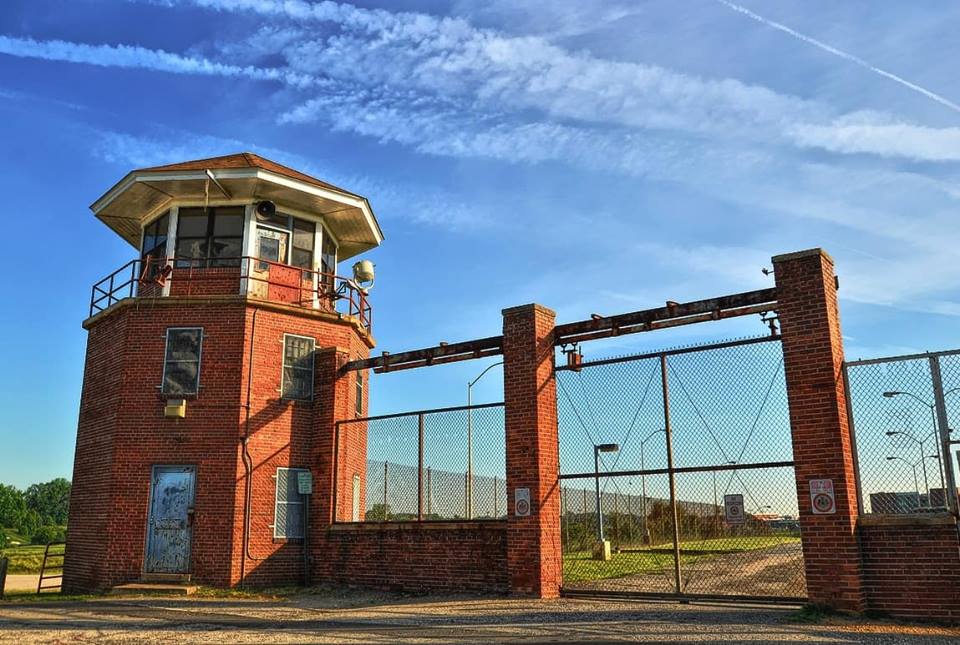 And ACTUAL Halloween…
If you're the type of person that's spooked by the thought of Halloween, DC Improv is hosting a funny "Whodunit Night." It promises to be an evening full of stand up comedy from DC favorites like Rob Maher, the winner of Comedy Central's "Up Next" competition and a regular performer at DC Improv. Can you find the murderer–or laugh trying? Tickets are $19.
Happy Samhain, everyone. The National Arboretum is celebrating this ancient Celtic tradition by inviting guests to come forest bathe–or take in the healing atmosphere of the forest–with them. The evening will be spent wandering the grounds, basking in the fruits of autumn, and will end with a "mini gathering of the gifts from the harvest." To really celebrate in style, bring potluck-style dishes and come wearing traditional costumes that celebrate your heritage. Tickets are $45, and Friends of the National Arboretum members get a discount.
Looking for a very DC way to celebrate? Check out the guided trick-or-treat tour of Embassy Row from 7 to 9 PM, where the group will sample an international array of candies and attempt to tour various embassies and residences ($30 per person). You can also try your luck trick-or-treating sans guide at the embassies, which often give out treats to the public. Check back with Washingtonian for a roundup of participating embassies.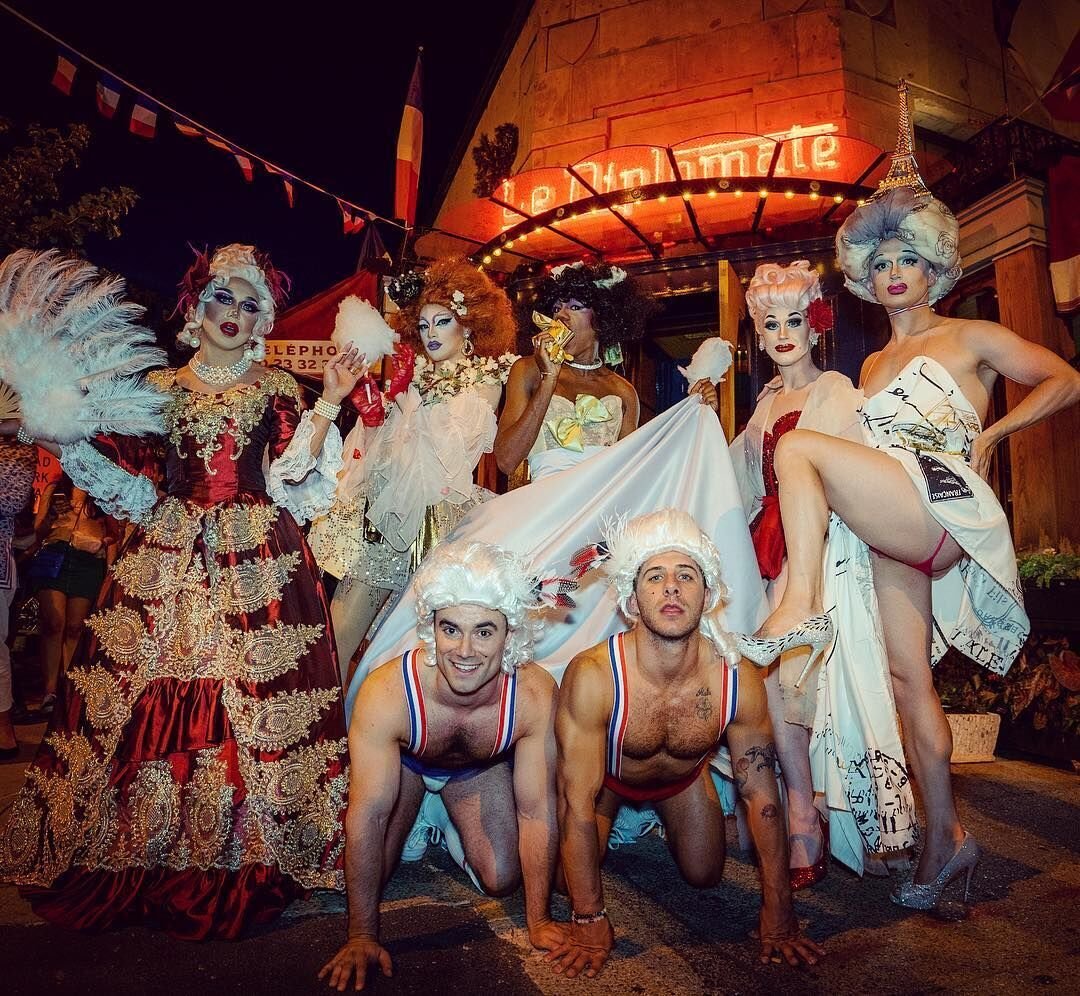 Le Diplomate has opted to go naughty over nice starting at 9 PM. A fierce Halloween drag battle and lip sync contest will be hosted by the fabulous JoAnn Fabrixx, and we guarantee it will be one of the most extravagant and raunchy tête-a-têtes you'll witness. Later on, guests will have their chance to claim the stage with a costume contest and win a special prize from the French restaurant.
Trick or treating isn't just for the kids. Tysons Biergarten has divvied up their Bier-O-Ween celebration into two parts: from 3 to 7:30 PM will be normal trick or treating for children, but from 9 PM to 2 AM the adults will have a chance to break out their plastic orange jack o' lanterns for some sweet treats. Expect a "bloody" beer special, $500 costume contest, live music, pumpkin painting, and all the regular biergarten treats.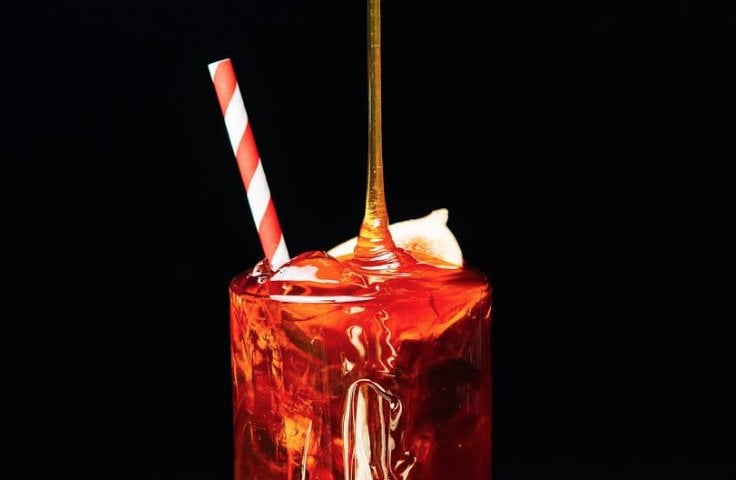 True crime entertainment is sweeping the nation, and the Death Becomes Us PUB is feeding the fascination in Shaw. Drink Company (the crew behind Shaw pop-ups like the Christmas Bar) and BYT (organizers of DC's first True Crime Festival) teamed up for a theme bar that Criminal fans will love. You can go now through early November and may wait in line; on Halloween a $10 ticket reserves your spot at the most murderous bar in town (complete with candy and snacks).
The party doesn't have to end after Halloween. Friday, November 2 is the last day for Day of the Dead celebrations. Radiator's executive chef Jonathan Dearden is crafting his own twist on al pastor tacos and other specials to run all night, along with three new themed tequila and mezcal cocktails. An artist will be on-site to paint sugar skulls on faces.