This article is part of our guide on how to be alone in Washington, including secrets to flying solo, our favorite places to pause in solitude, and prominent Washingtonians on how they make time to be alone.
Tucked behind the Phillips Collection near Dupont Circle is a carriage house that has been transformed into an intimate gallery—just three quiet rooms, each given over to one artist for a solo show.
A moment of calm or a contemplative cocktail—you can have both in this cozy, bar-adjacent nook with a fireplace, plush window seating, and a small booth complete with privacy curtains.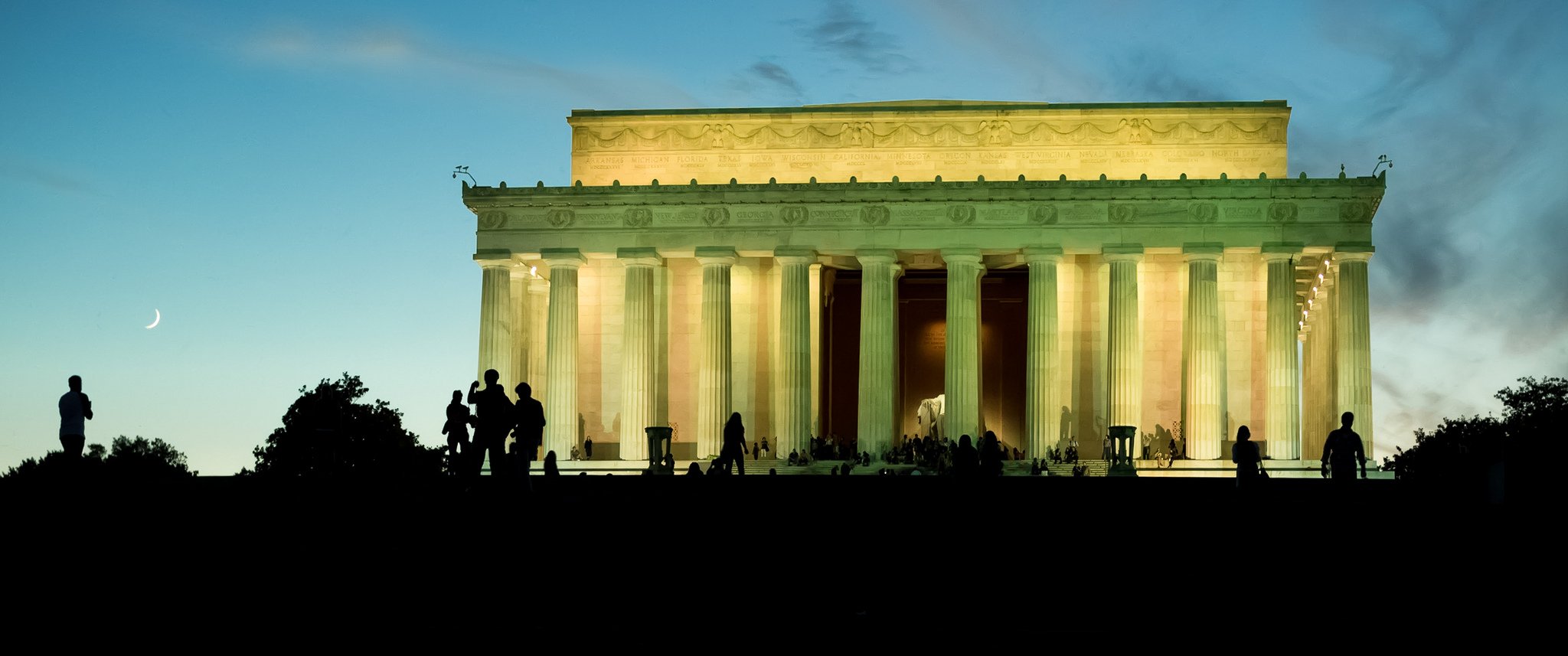 Lincoln Memorial at Sunset
Stroll around to the sparsely visited back side of the monument, facing the Potomac River, for an escape from the crowds and stunning views of day's end across Memorial Bridge.
The Southwest DC digital-art gallery will transport you to another world—mentally and visually—with its virtual-reality exhibits and floor-to-ceiling light installations.
This single-acre alleyway secret, a gently manicured strip off U and V streets, Northwest, isn't visible from the street, so you're likely to cross paths only with the locals who have fought to preserve it.
This article appears in the November 2018 issue of Washingtonian.