Usually the first date is make-it or break-it, but for Tatiana (Tati) Paulino, NICU nurse at Children's National Medical Center, and Nick McGee, Director of Public Affairs at PhRMA, their imperfect first date led to the beginning of a love story.
Washingtonian Weddings Instagram | Follow Washington Weddings on Facebook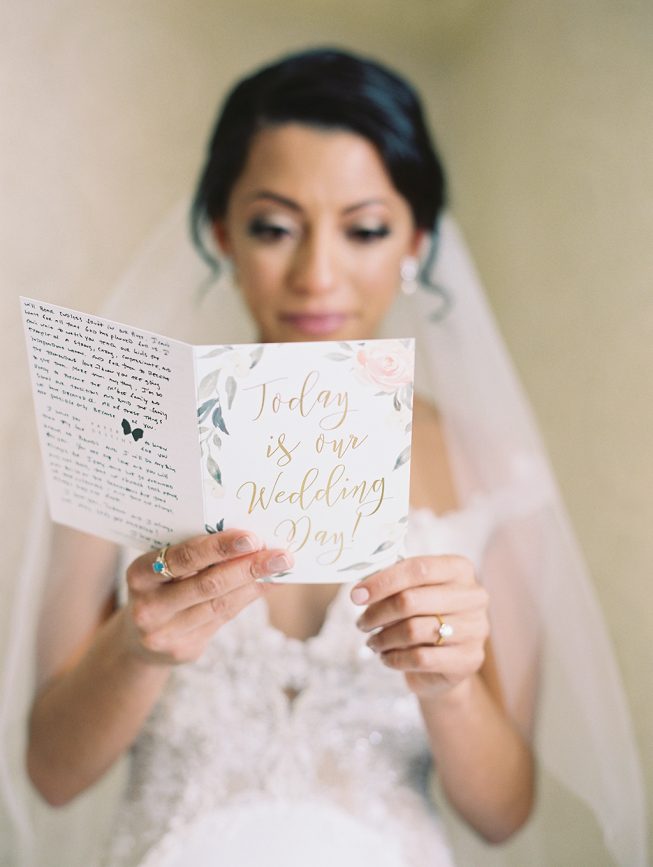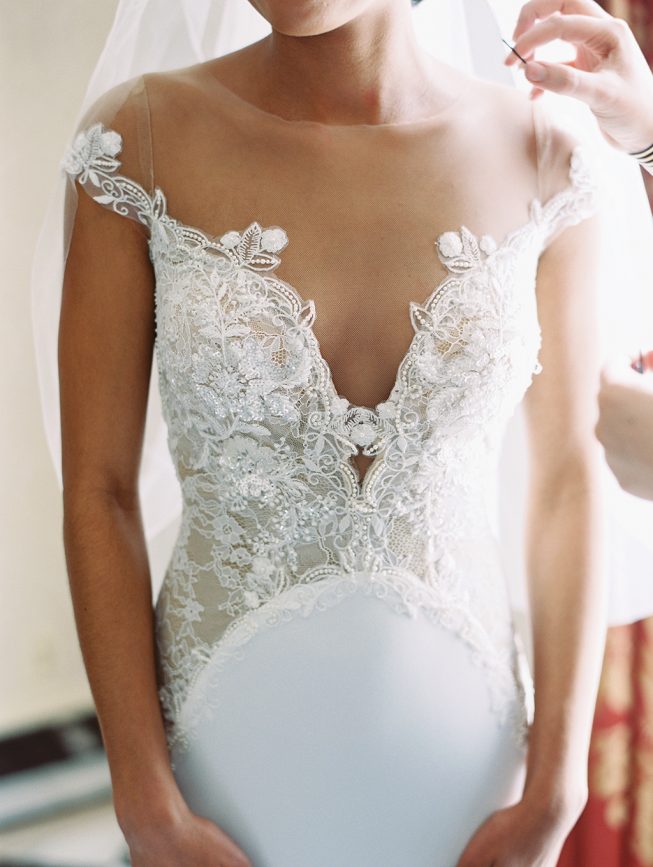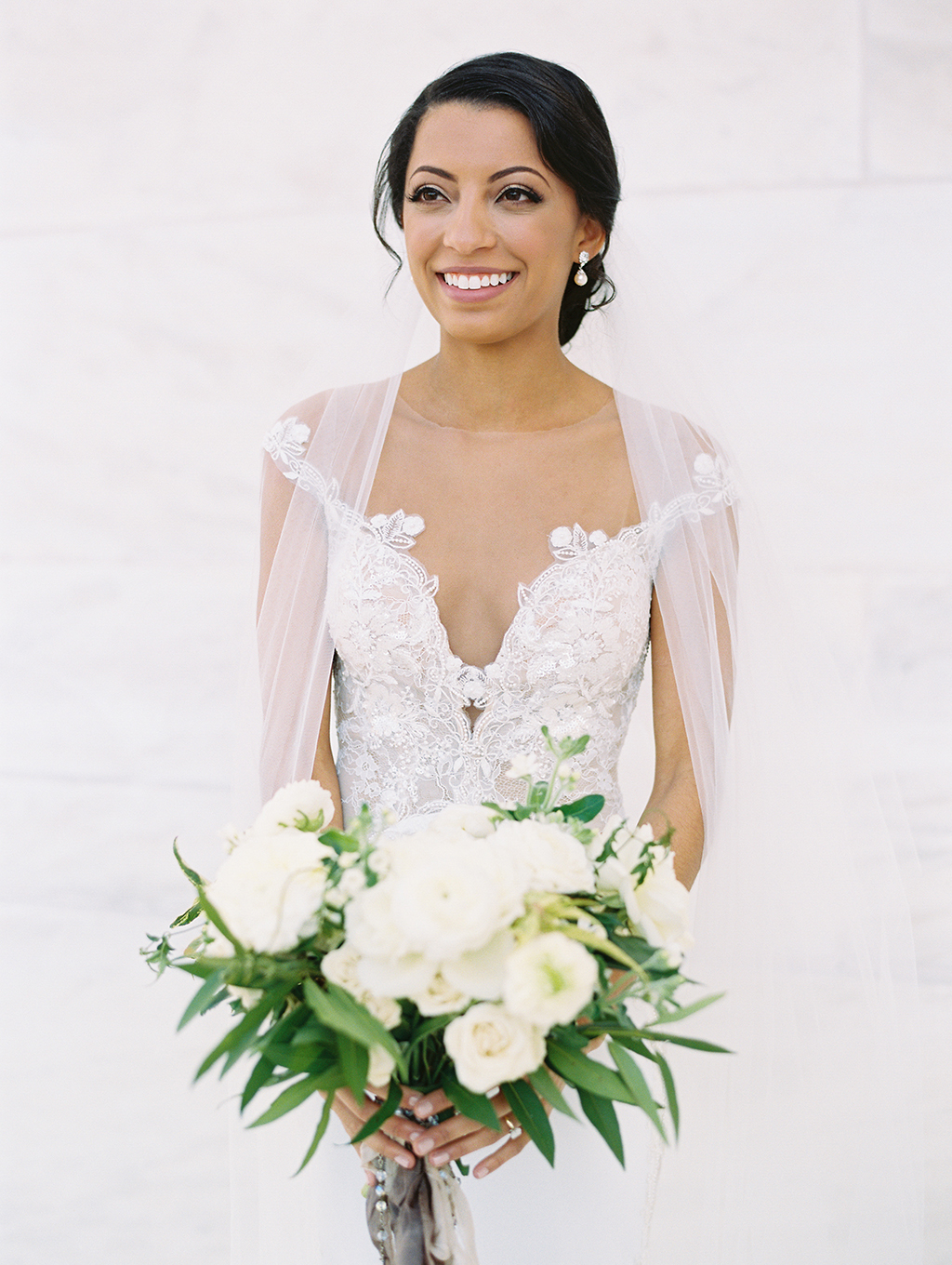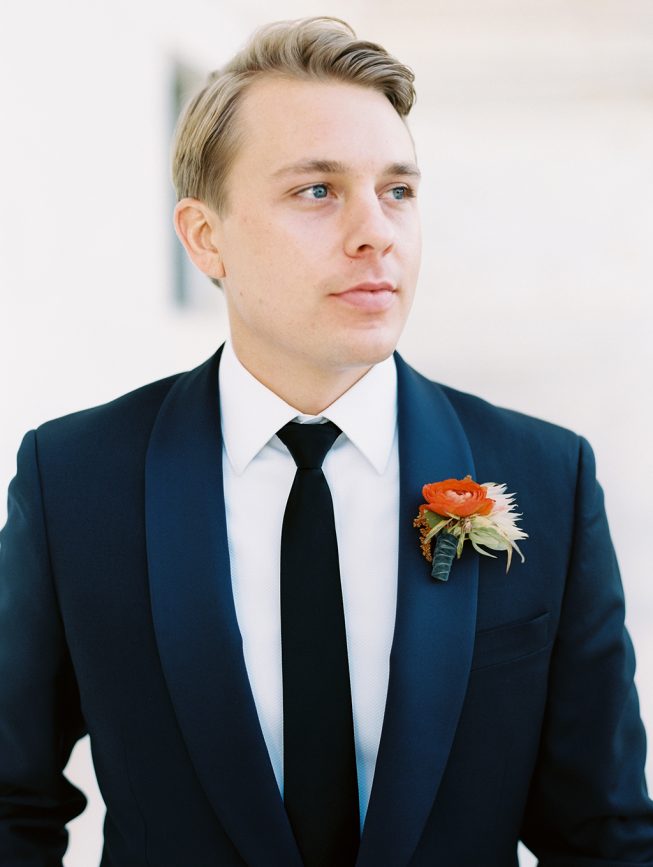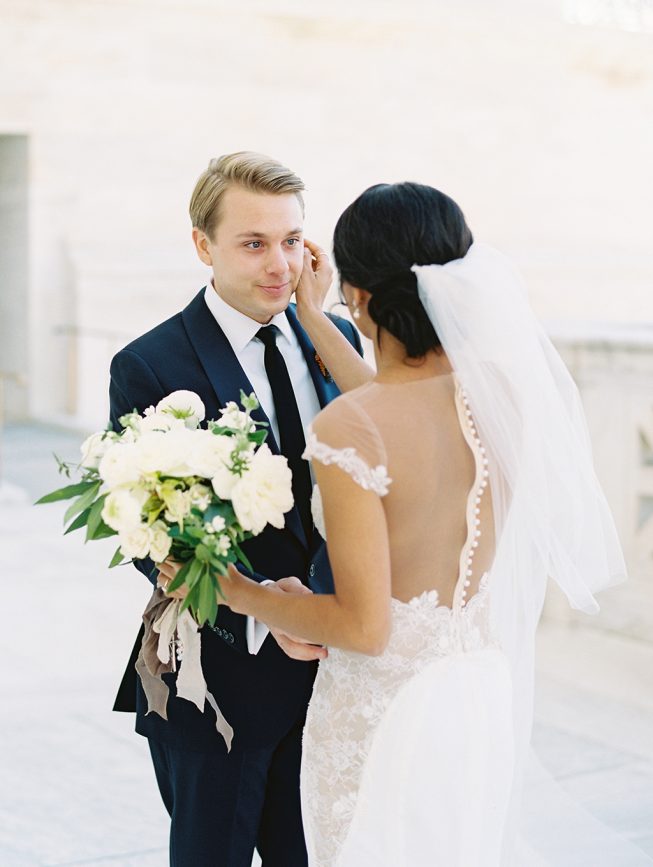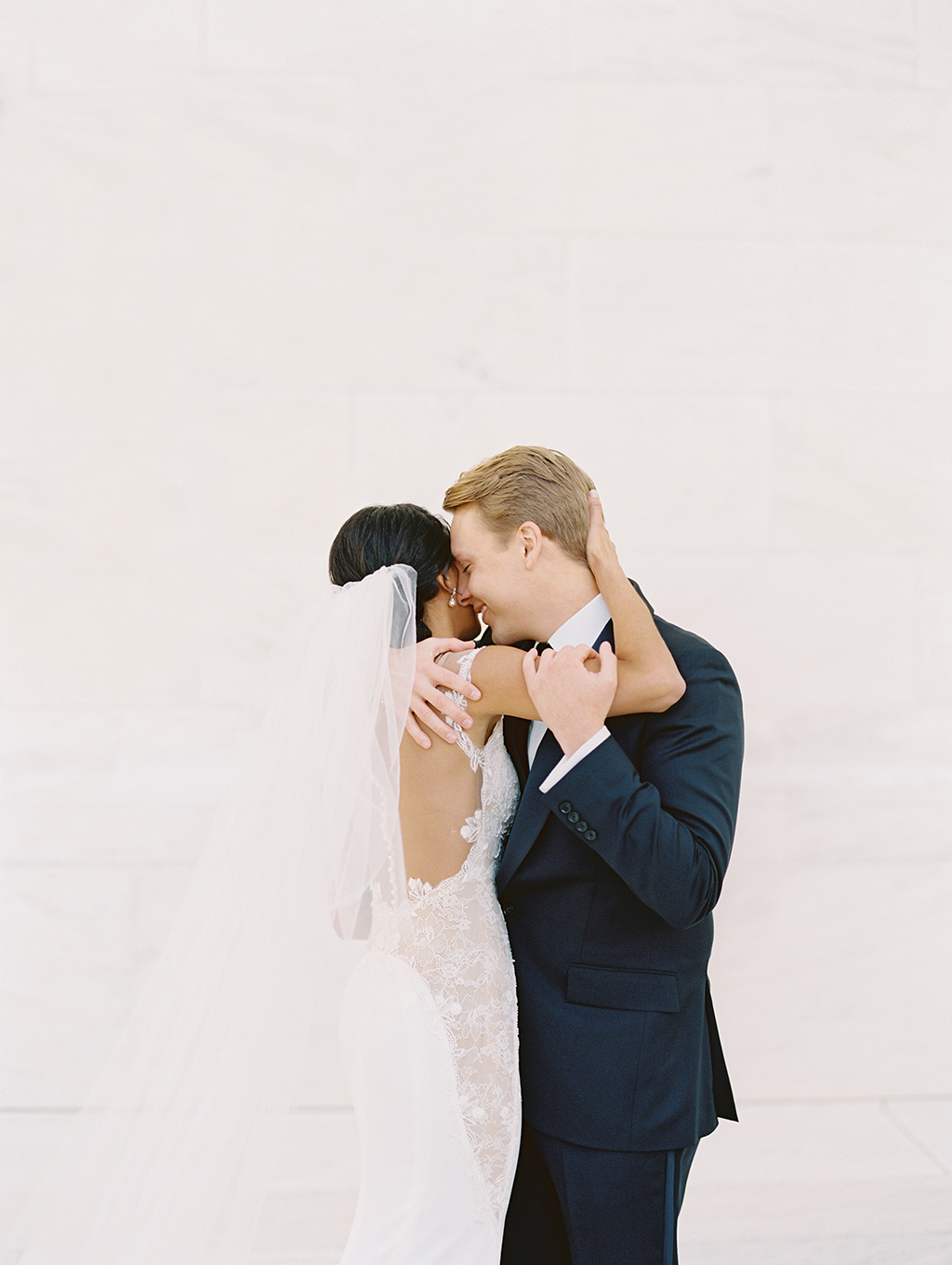 When Tatiana's friend from college started dating a new guy, Tatiana wanted to meet him to make sure he was 'good enough' for her friend. Obliging Tatiana's request, her friend planned a group brunch inviting her new guy's roommate, Nick, to join as well. Hesitant at first, Nick agreed to the group date. The date started with an awkward first encounter between Tatiana and Nick—where one person goes for a handshake and the other a hug. From there, things continued to go South. Nick and his roommate worked on Capitol Hill, so they thought "what better way to impress the girls than a tour of the Capitol building?" Keep in mind, the group date happened on a Sunday. The four of them walked from Navy Yard to the Hill. Upon arrival they discovered the building was closed. (On Sundays the Capitol doesn't take visitors.) Their plan was foiled, but the day still had potential. They recovered from the unforeseen Capitol building closure with brunch at Cava on Barracks Row. Despite all the mishaps, Nick was hooked, and told his roommate that they needed to hang as a group again soon so he could see 'Tati'. After several group hangouts, Nick and Tati went out—this time alone.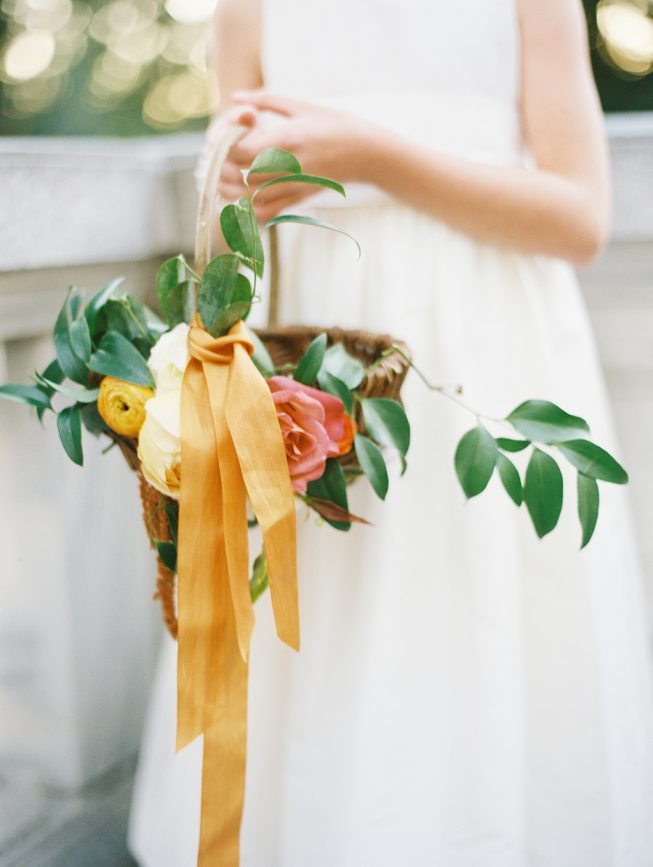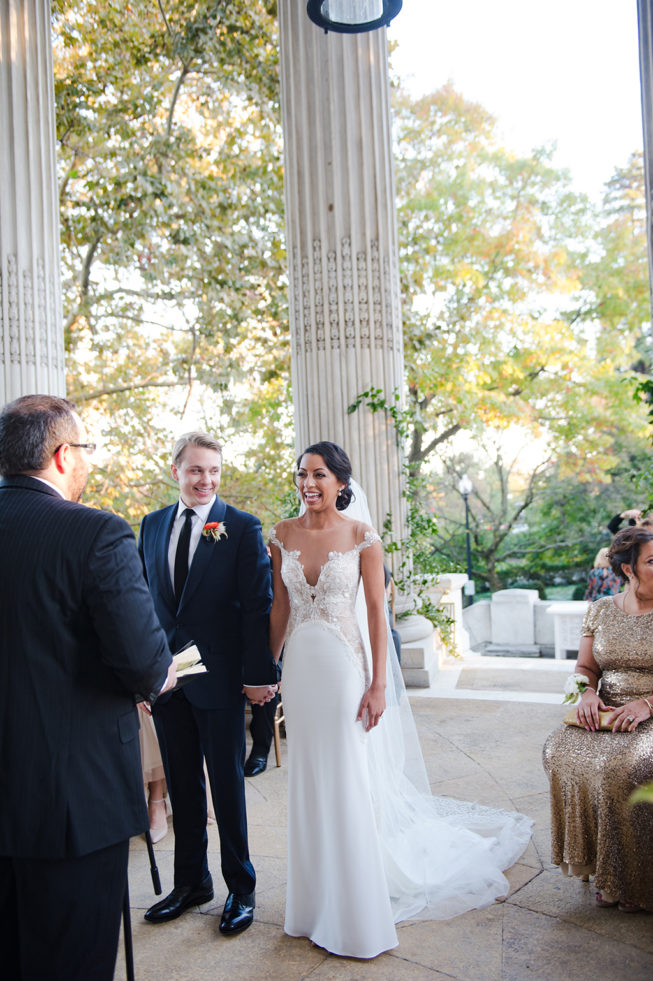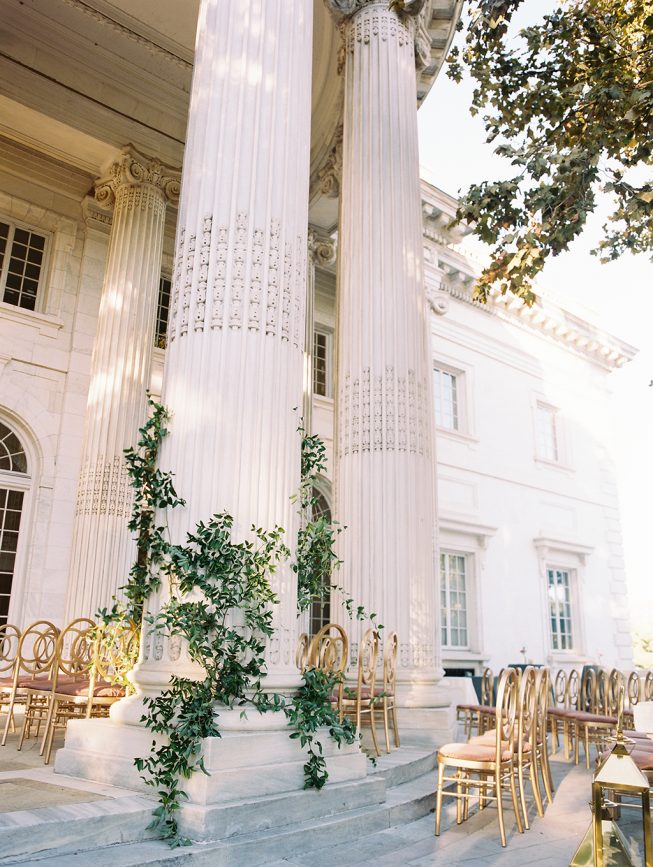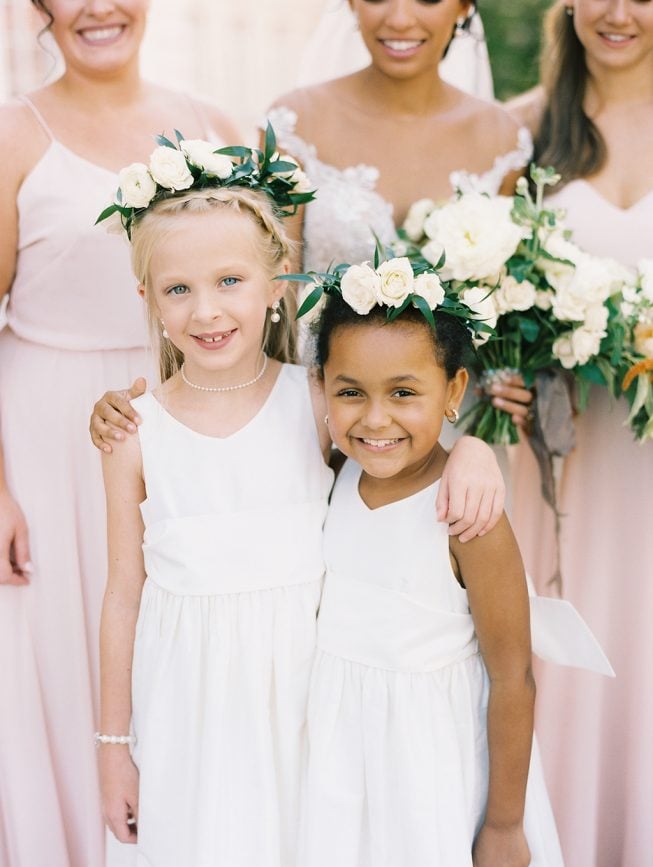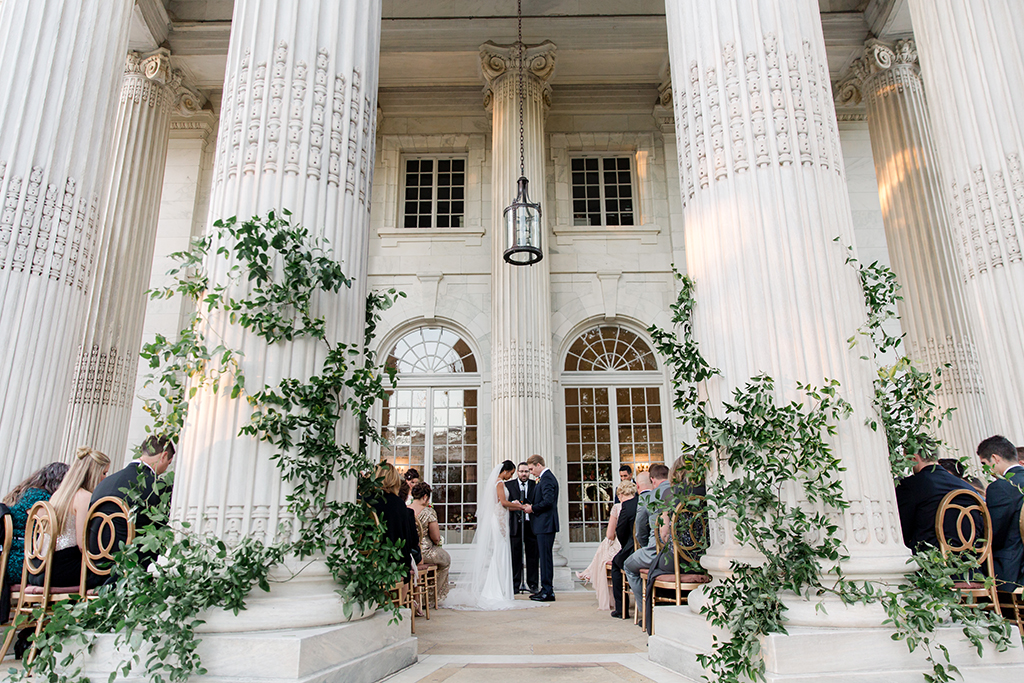 Tati and Nick went to Agua 301 in the Navy Yard neighborhood for their first real date. They sat outside and ordered carnitas tacos and a lot of chips and guac. The conversation flowed between each guac-filled bite, and the date ended with Tati and Nick throwing back a shot of tequila for dessert. A year and a half later they were engaged.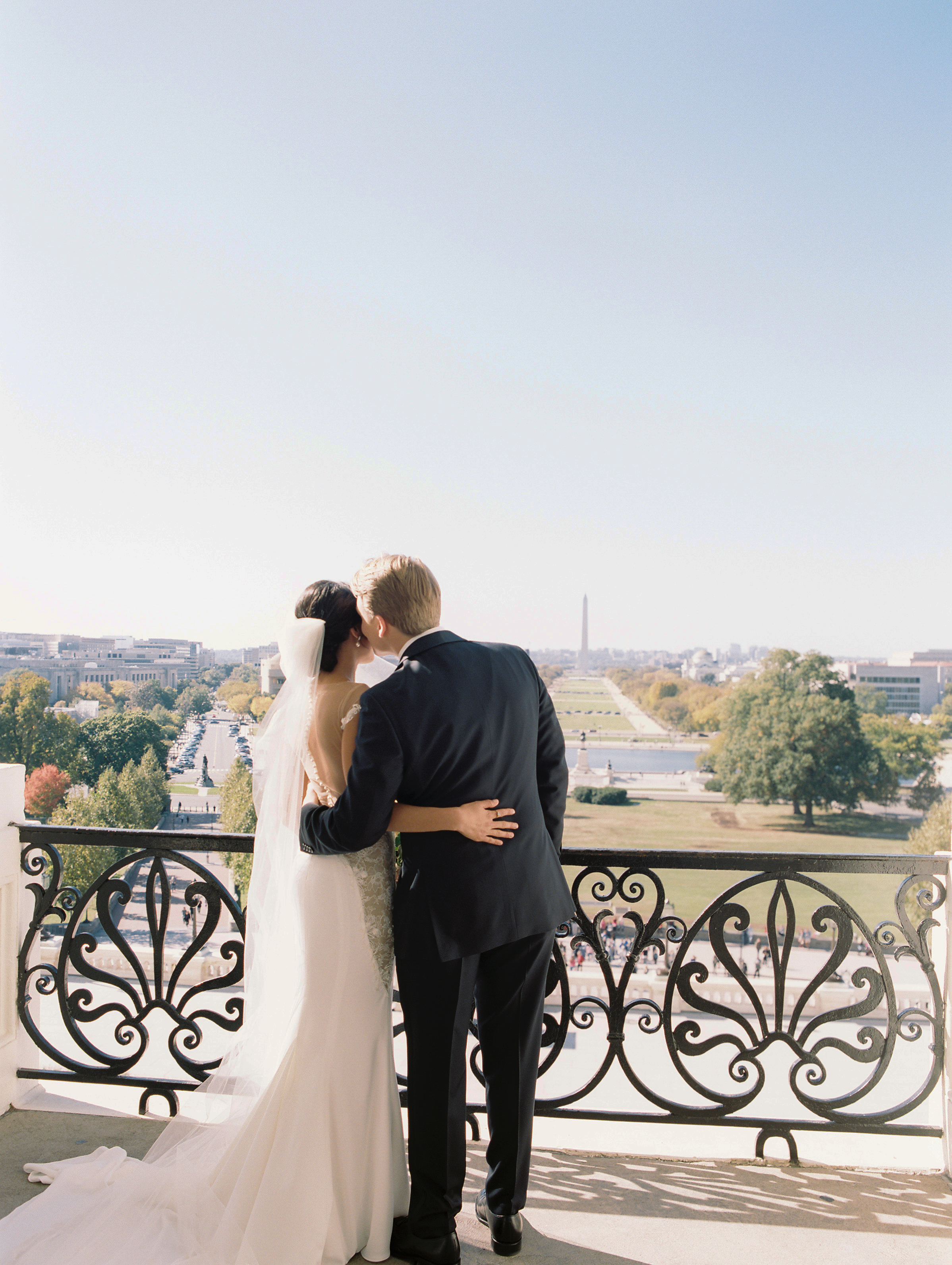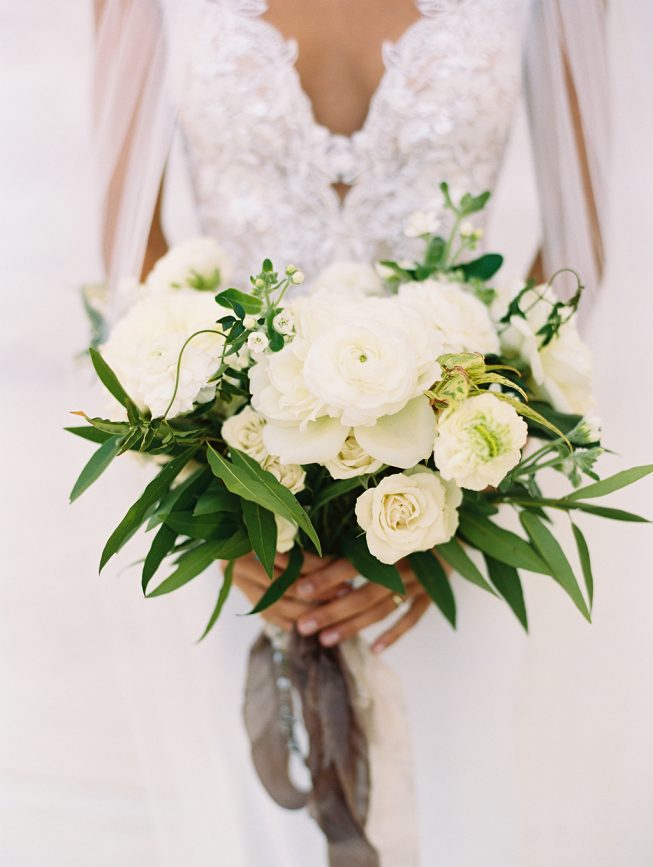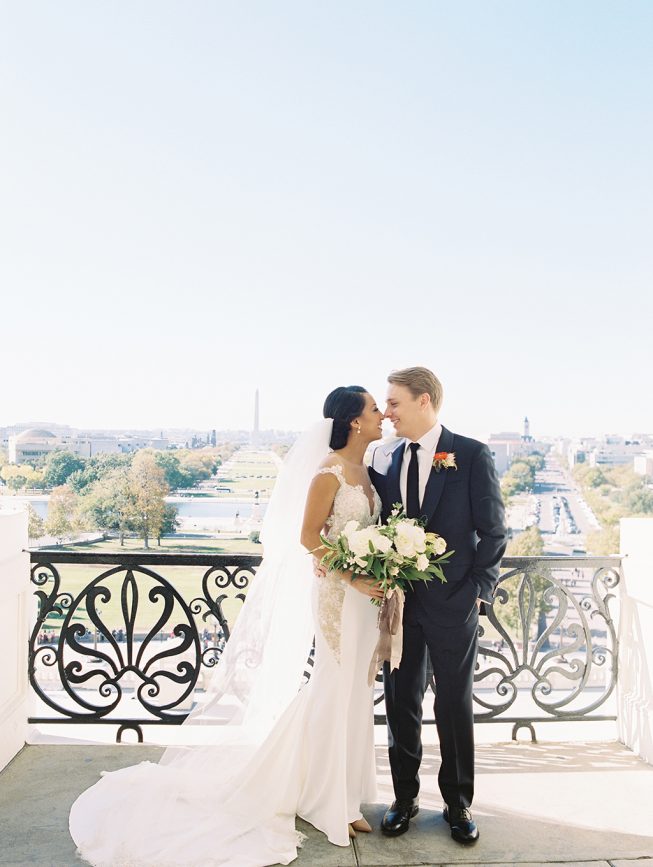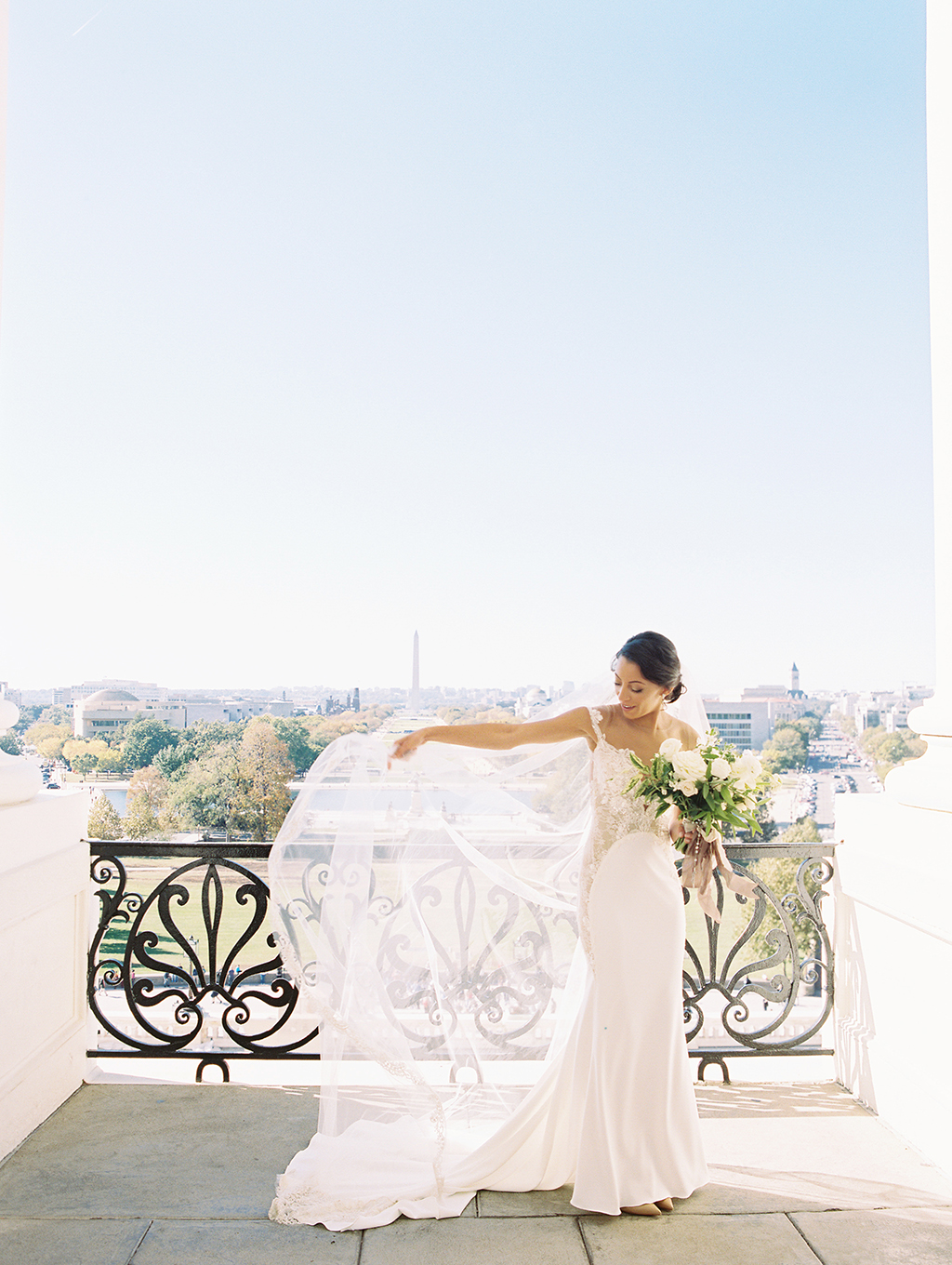 It happened like this: what Tati thought was a simple family Christmas photoshoot, turned into an elaborate Tidal Basin engagement. Texting back and forth with her mom, the couple was supposed to meet the rest of the family at the MLK Memorial. So upon arrival, when Nick pulled Tati in the opposite direction, she knew something was up. In the corner of Tati's eye, she could see scattered petals, a bouquet of flowers, champagne and a photographer hiding in the trees. When they reached the Tidal Basin, Nick got down on one knee and asked Tati to marry him—and she said yes. They proceeded to pop a bottle of their favorite Italian Lambrusco.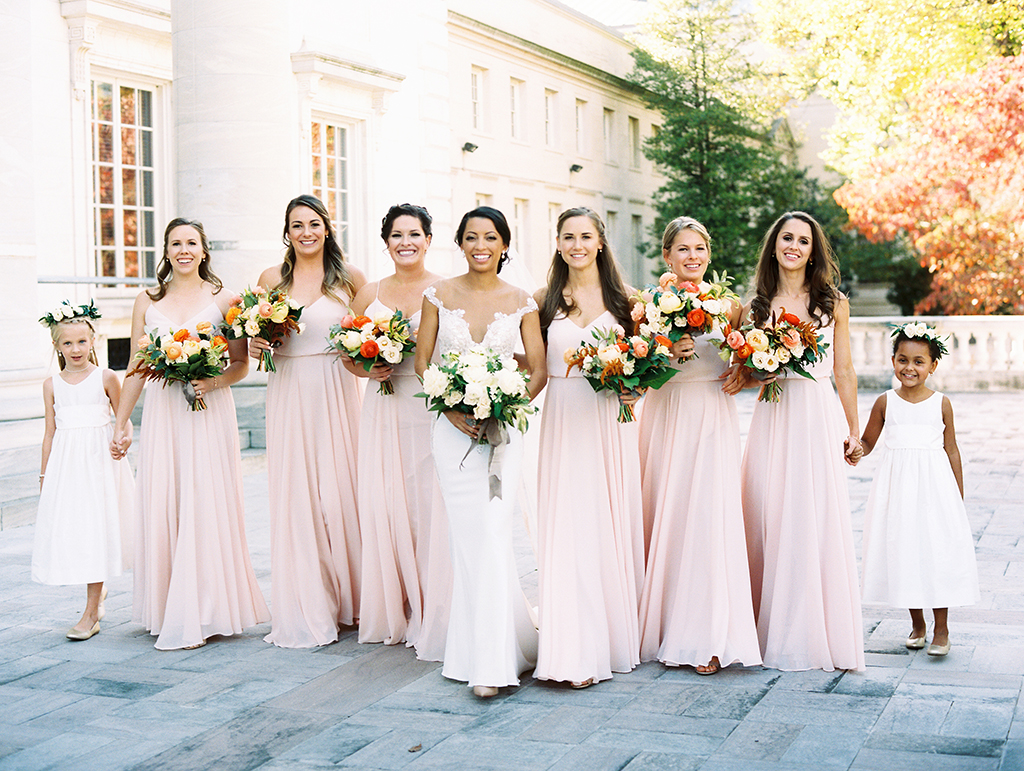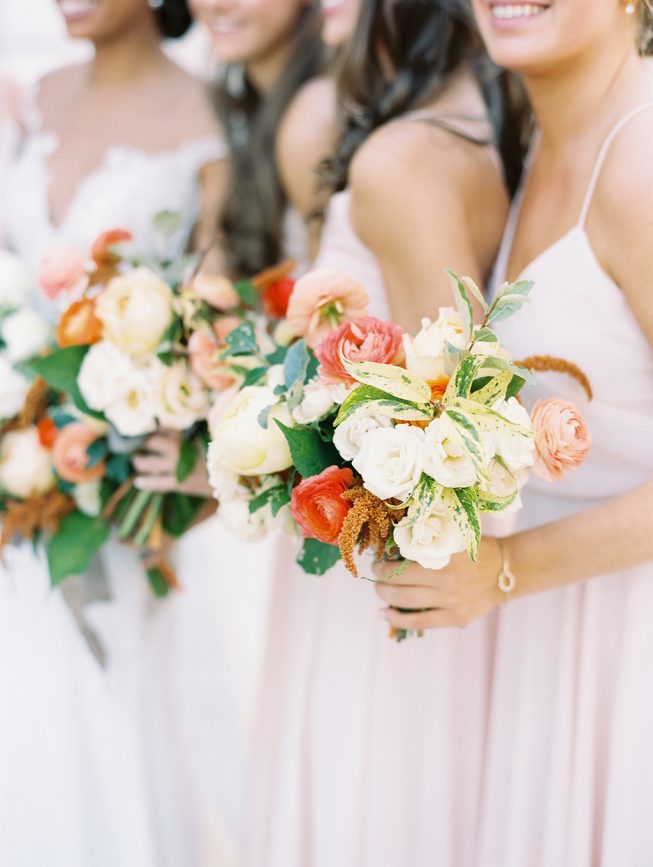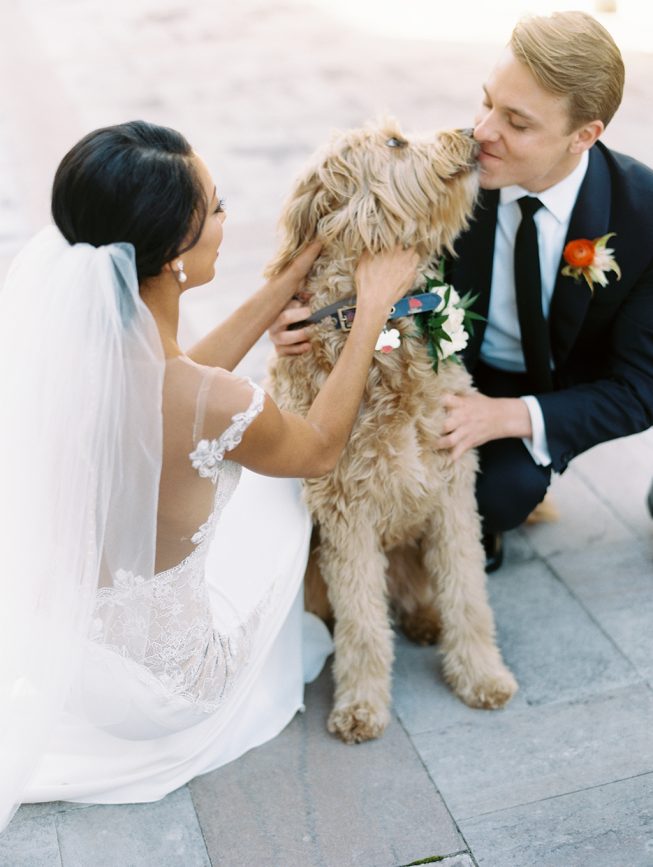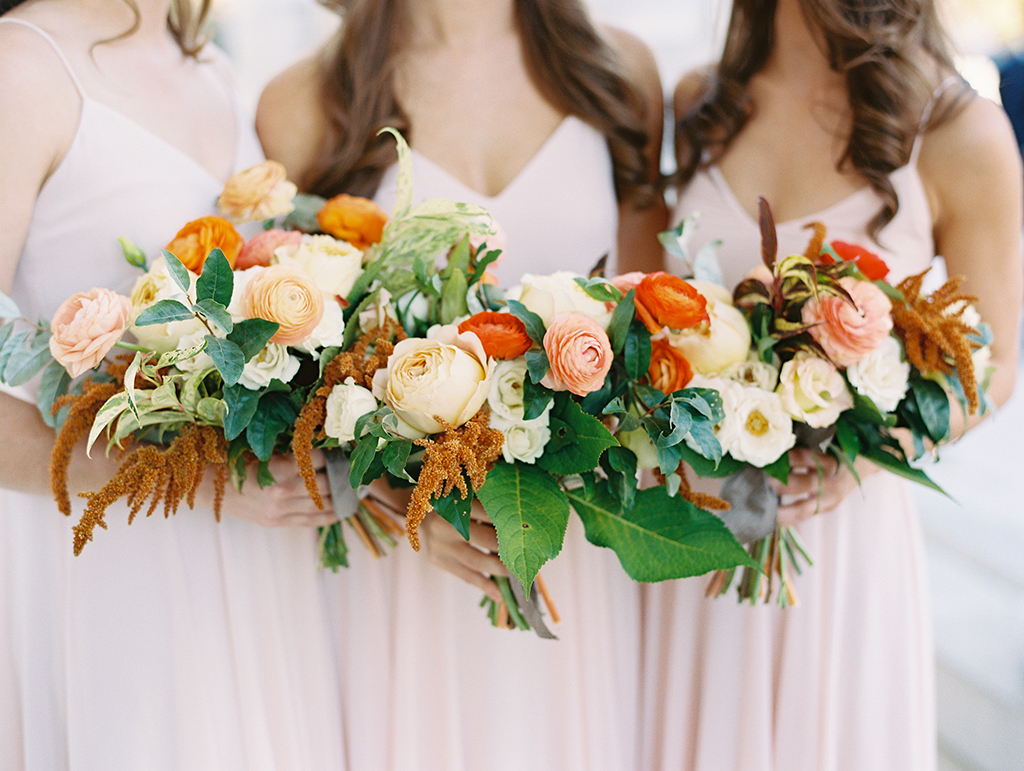 From the Tidal Basin, the newly engaged couple took an Uber to Osteria Morini, where Nick had pre-selected a menu with all of their favorite dishes. On the walk to the restaurant, balloons attached to posts created a trail leading to the front door. Also attached to each post was a photo of Tati and Nick that captured special moments from when they were dating. On the back of each photo was a note from Nick explaining the event such as "the first time we said 'I love you.'" The couple enjoyed a moment alone together at dinner. However, the night was far from over. After dinner, they walked home and were greeted by friends, family, and their Goldendoodle, Tucker, who had a sign around his neck that read 'Daddy asked—Mommy said yes'. Safe to say, it was the perfect night.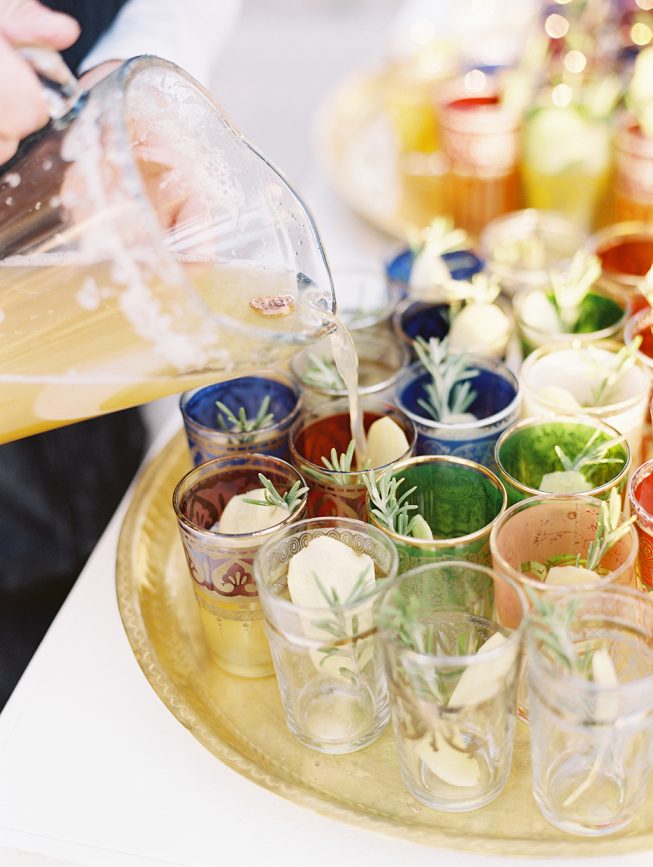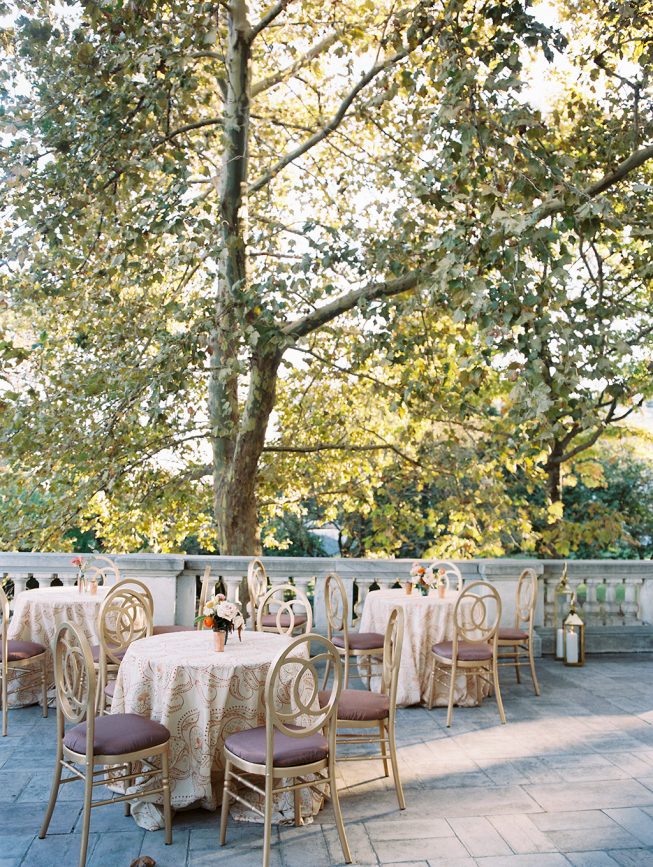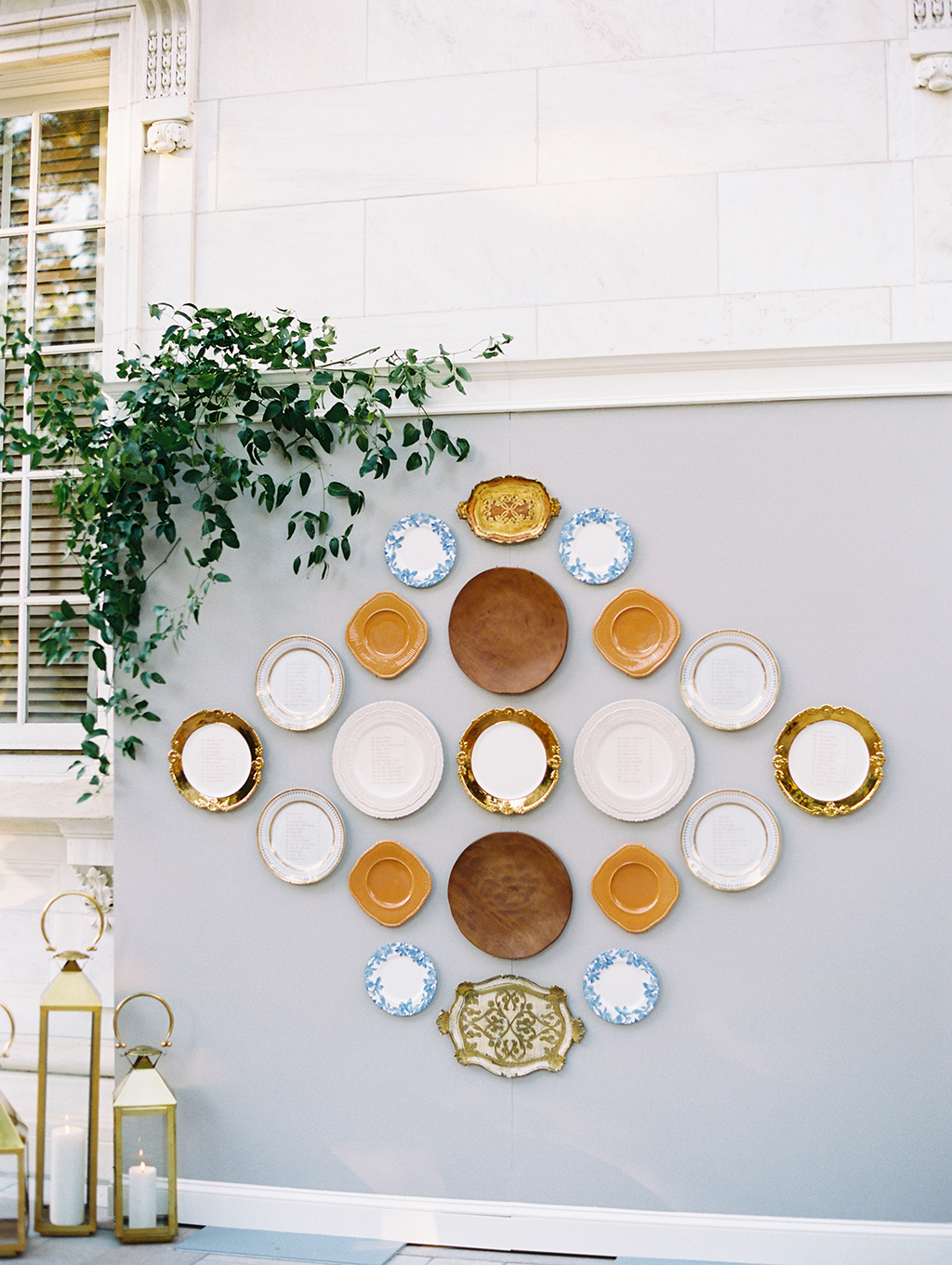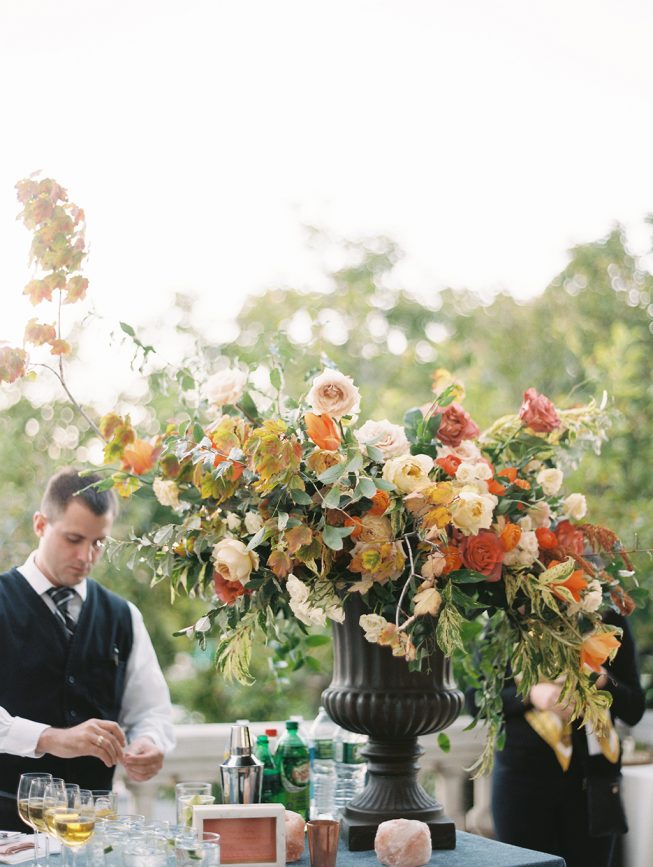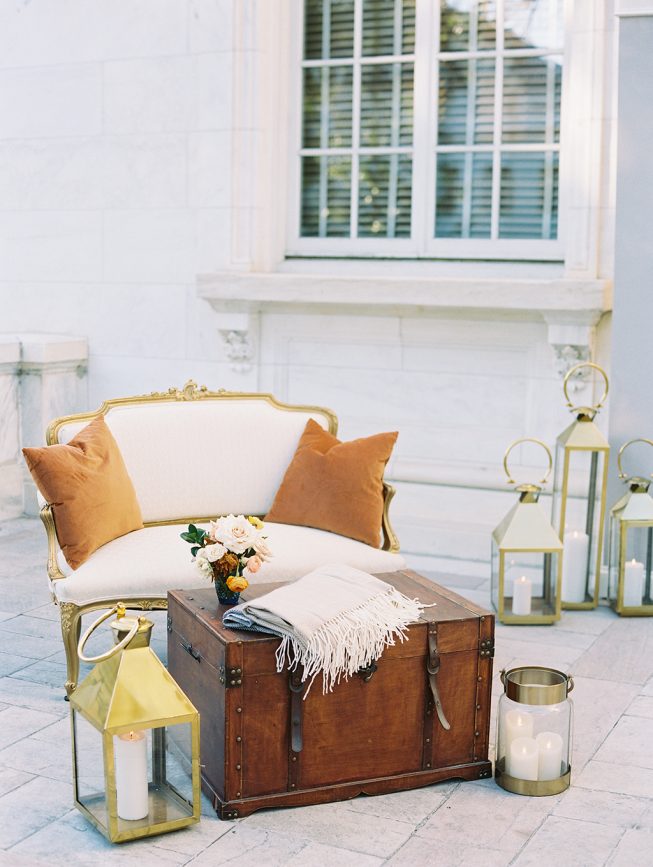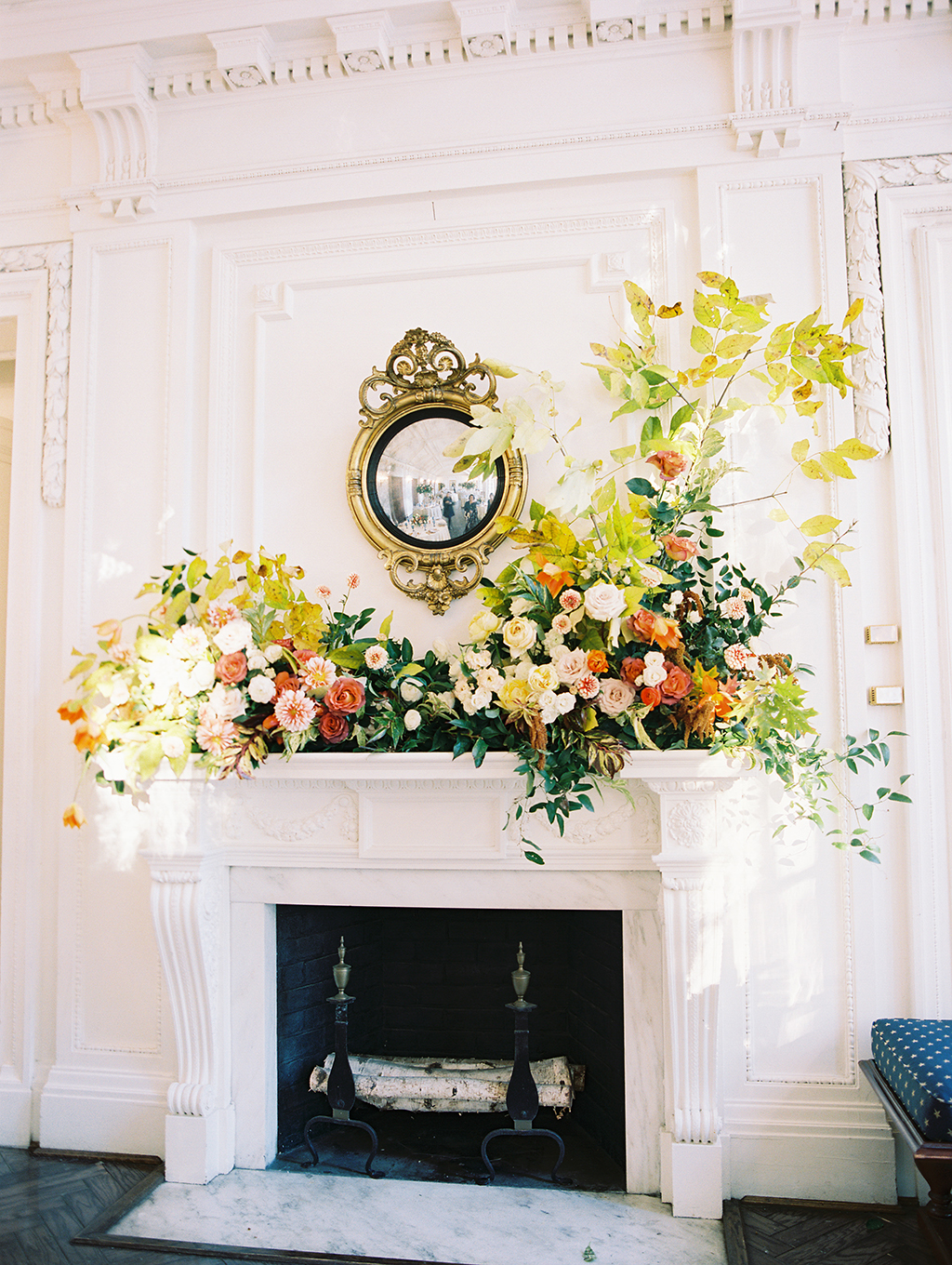 Eleven months later, Tati and Nick married at Daughters of the American Revolution in Washington, DC. The October wedding was classic with a Fall take. From decor to florals, Tati and Nick's wedding was warm, seasonal, and intimate. For Nick, the intimacy of the ceremony was his favorite wedding detail. "It felt like our friends and family were standing right with us," Nick says. Garden and spray roses, ranunculus, copper amaranthus, French tulips, lisianthus, and blushing bride protea were abundant and helped to capture the classic-yet-seasonal wedding atmosphere. Tati favored the plate wall seating escort: in the bride's words, "It was amazing!"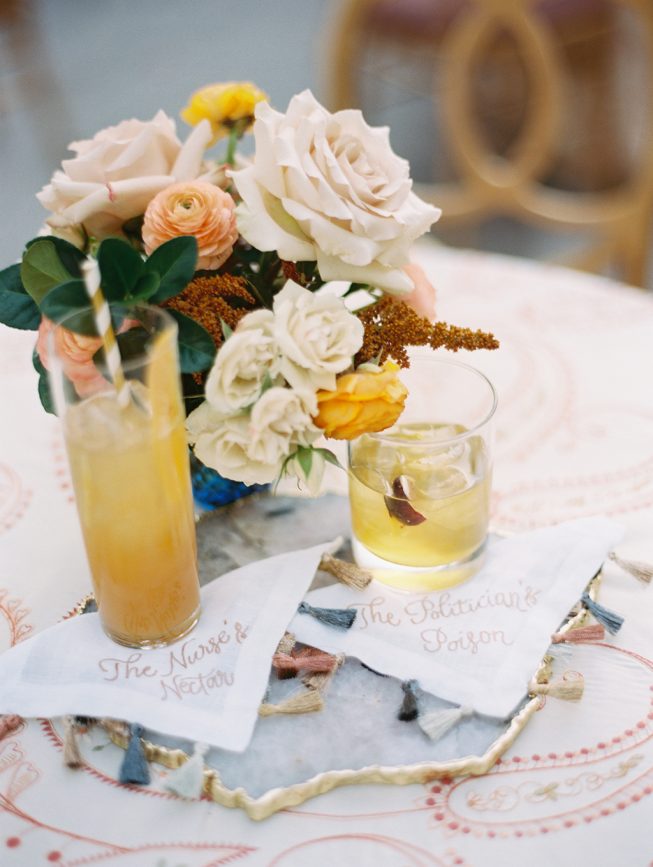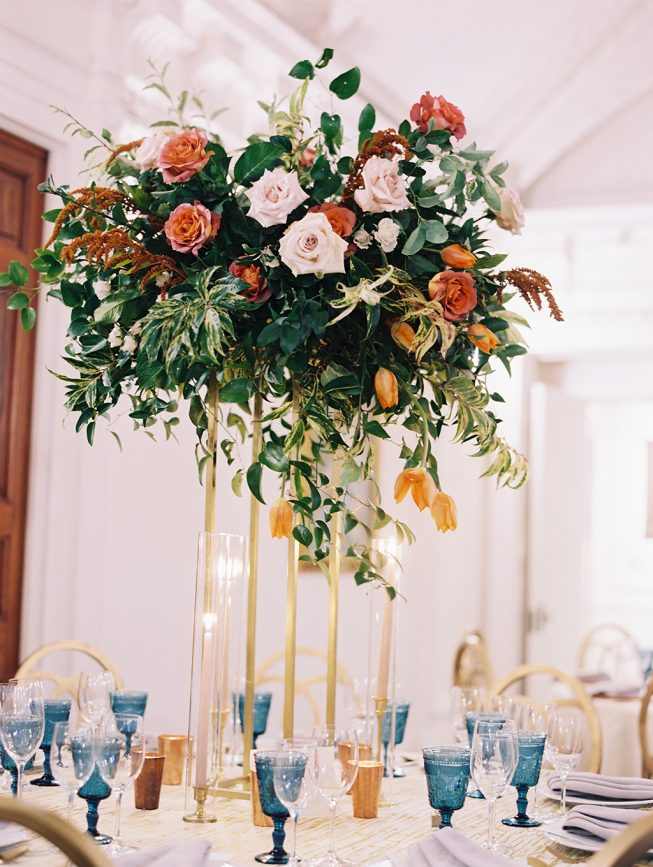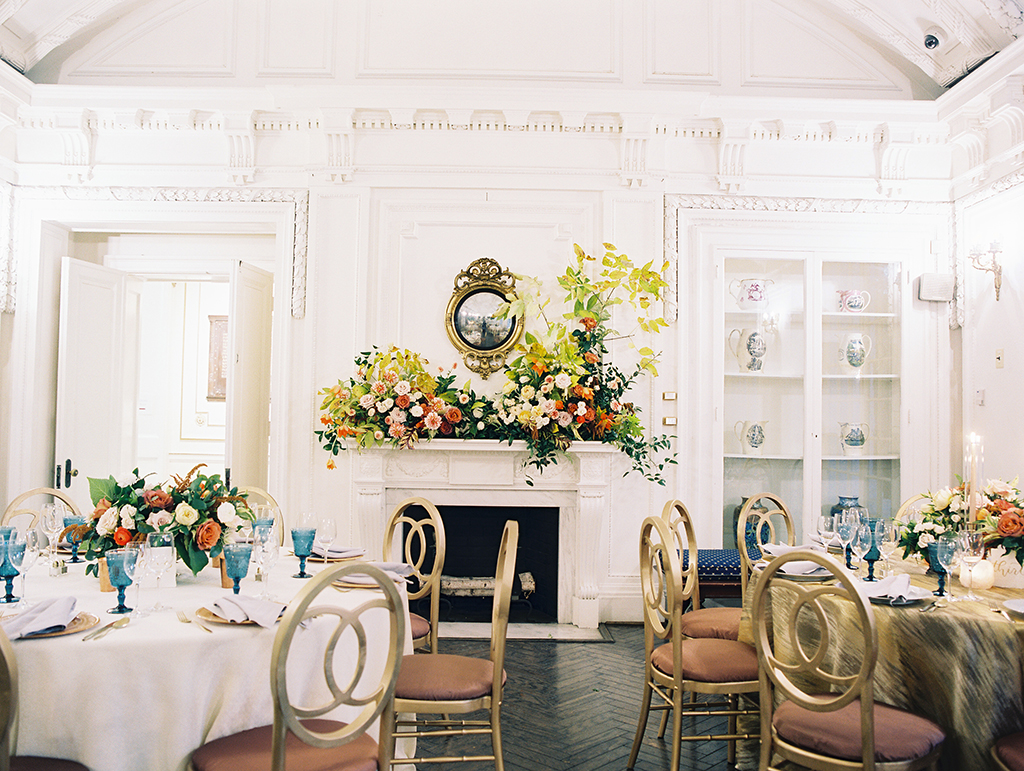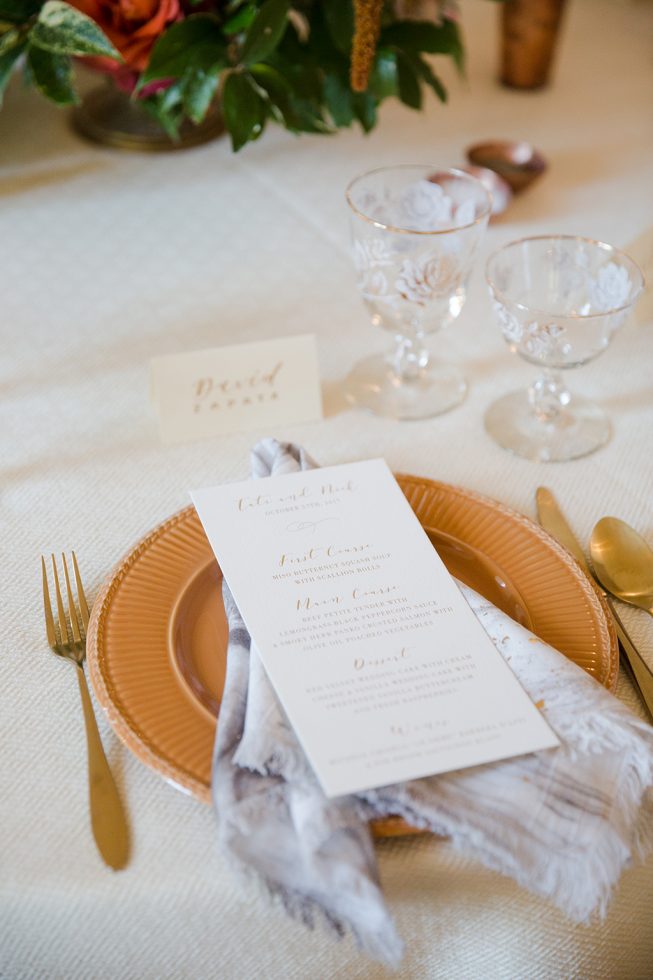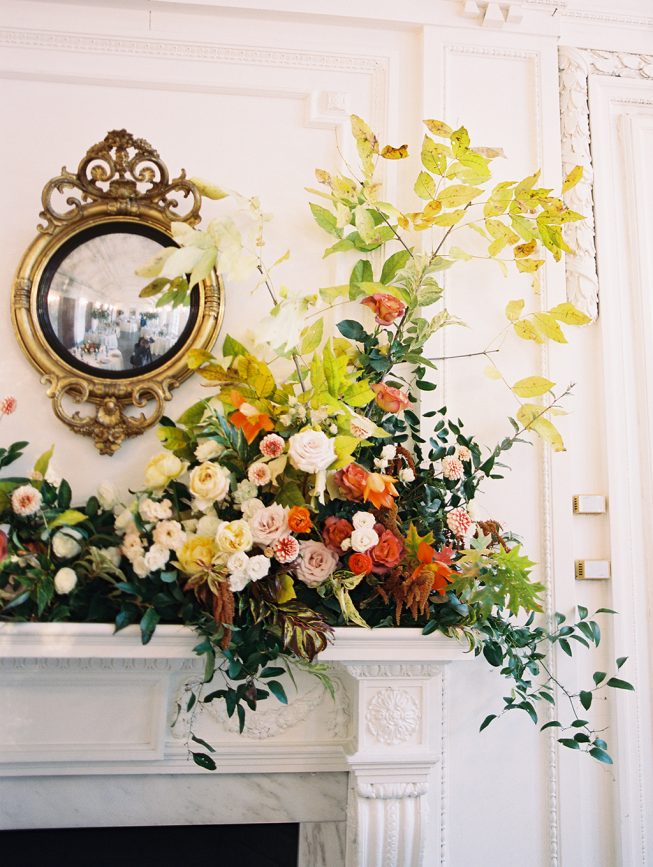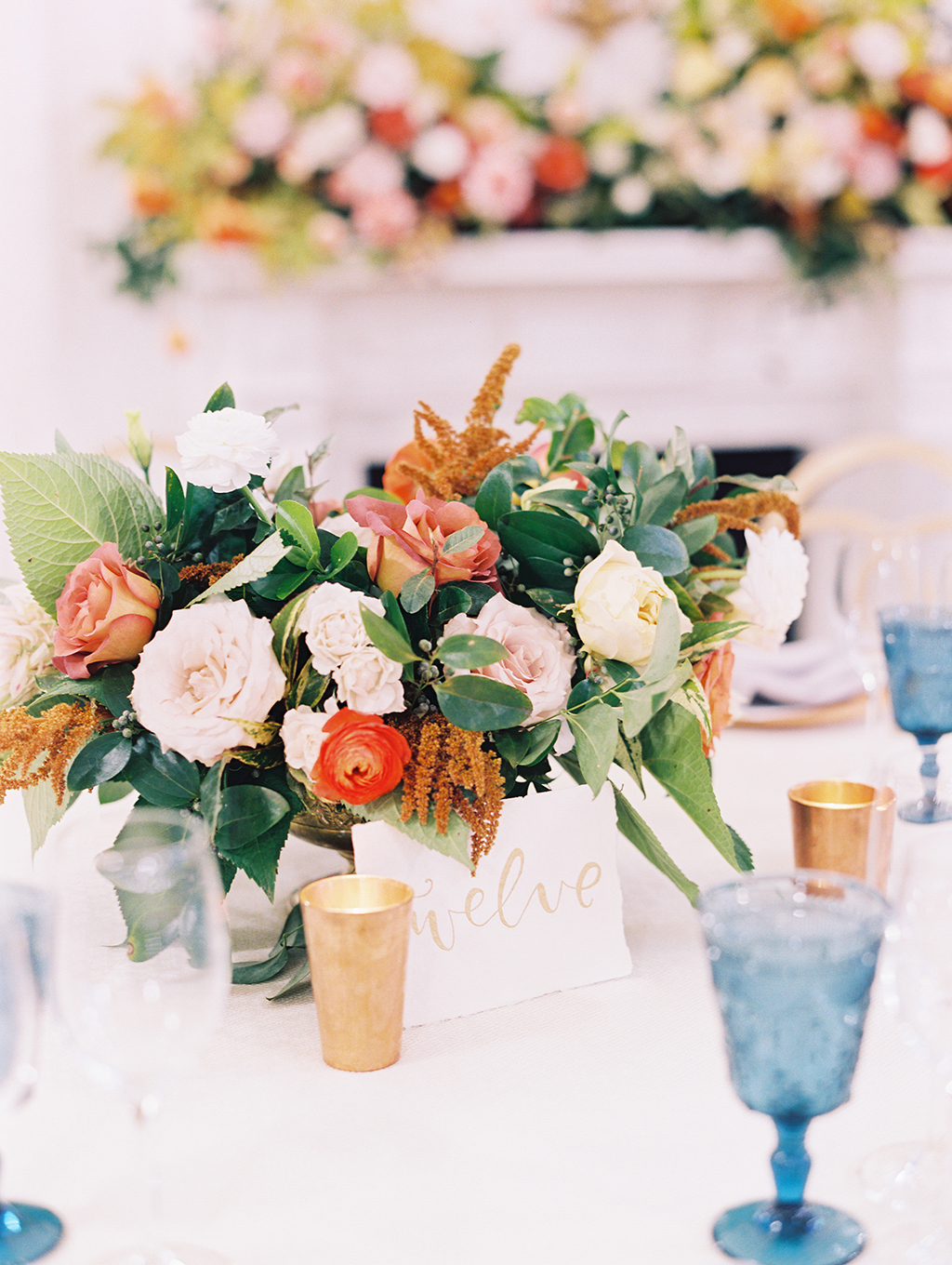 And what would a wedding be without food? Passed hors d'oeuvres included everything from black garlic beef tenderloin to lobster. While enjoying the wonderful food, guests could sip on Tati and Nick's signature cocktails, Nurse's Nectar (a Tequila grapefruit crush) and the Politician's Poison (a bourbon and fig old fashioned). Desserts included a red velvet cream cheese frosting and vanilla cake with buttercream were the flavors of choice. Not only could guests enjoy cake, they were given "Tucker's Takeaway Treats"; candy bars from Buttercream Bakeshop that guests could take home in boxes inspired by the couple's dog, Tucker.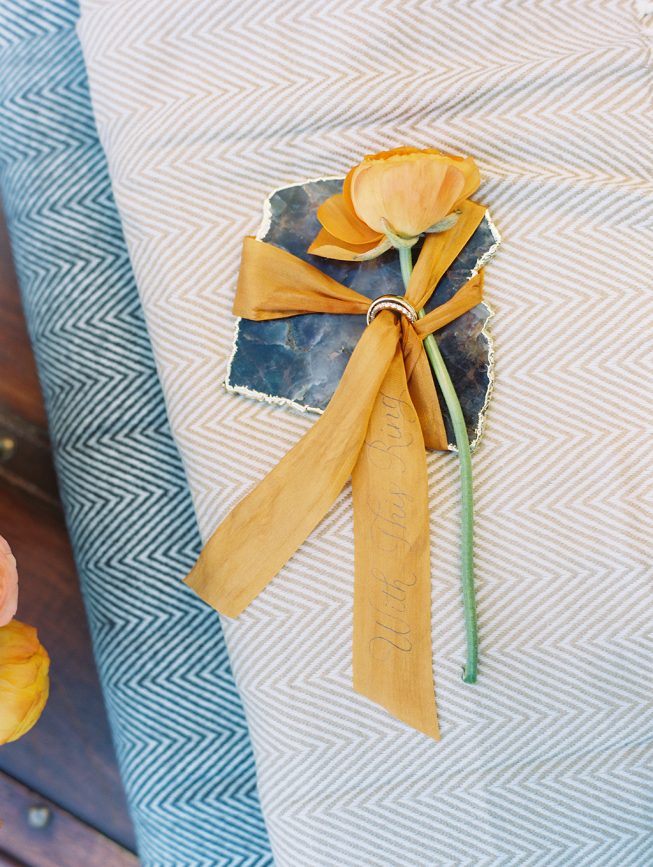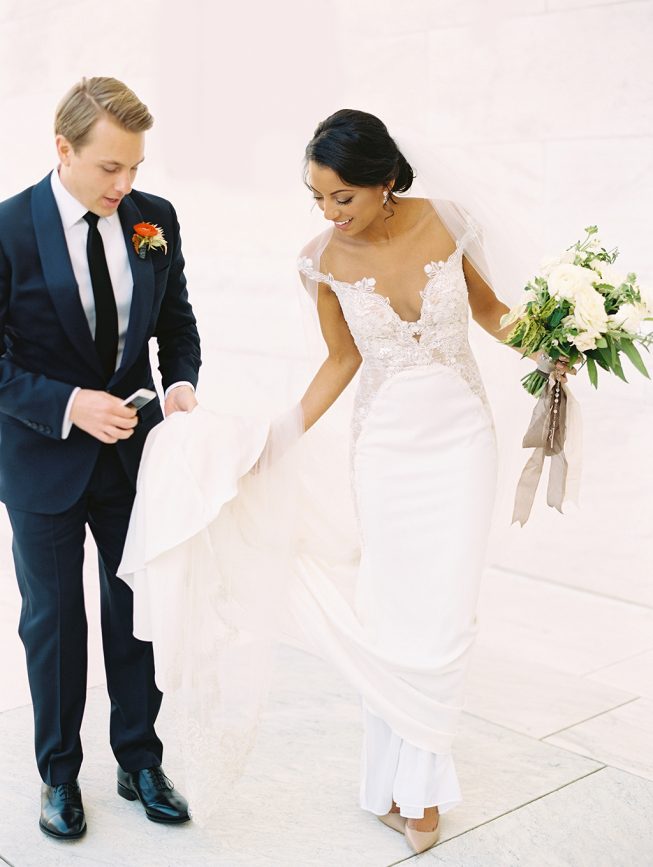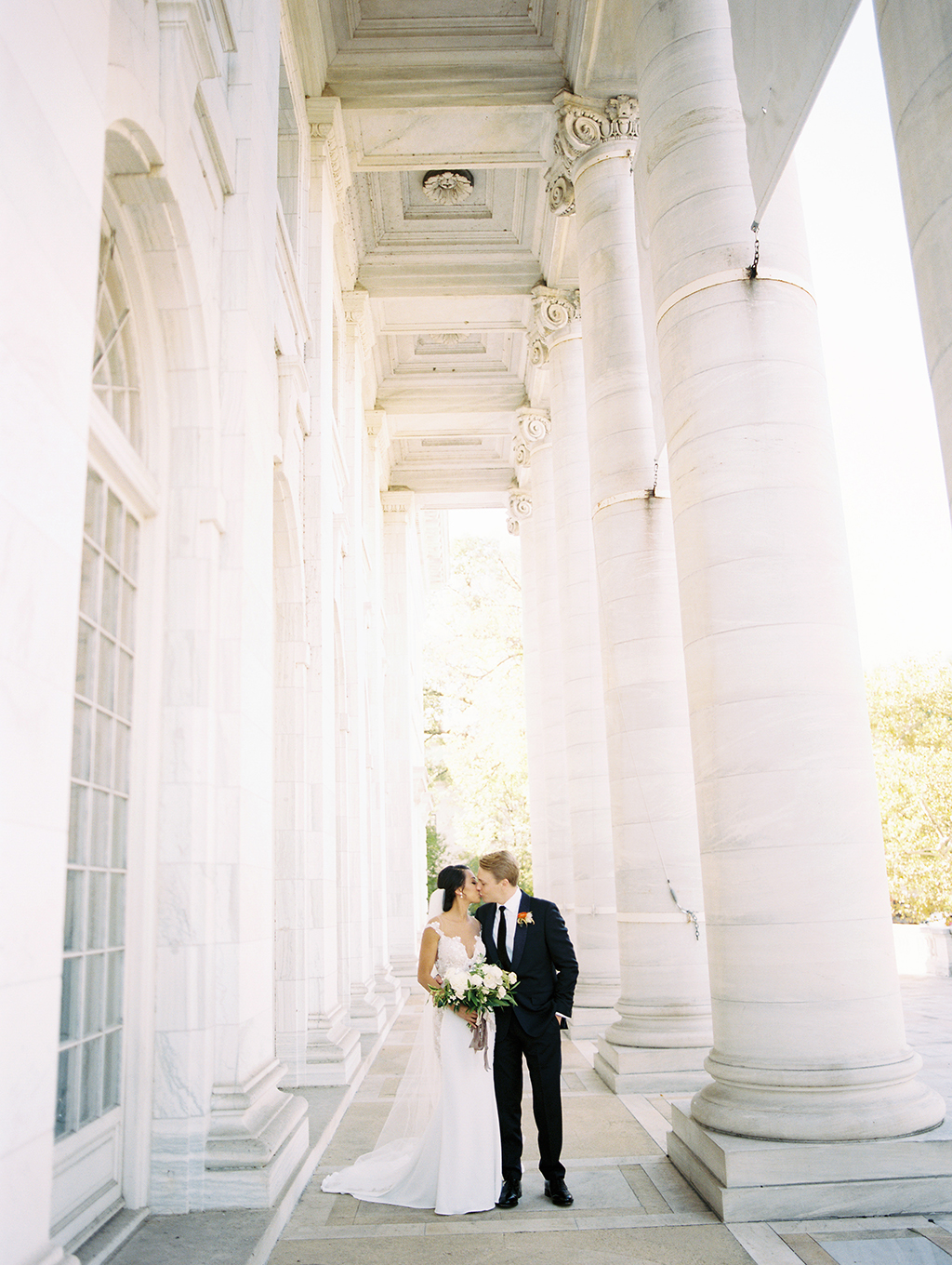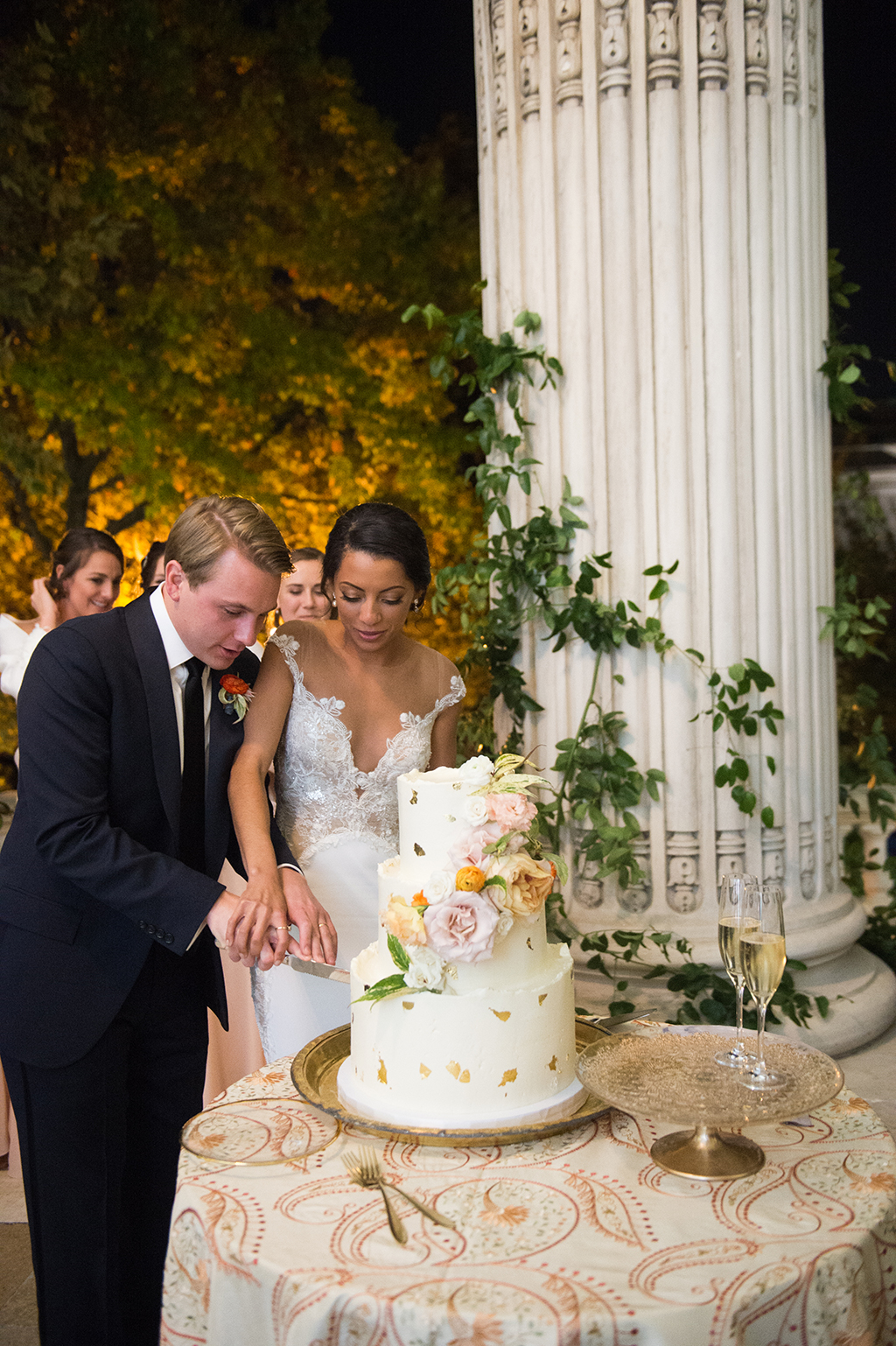 The Details