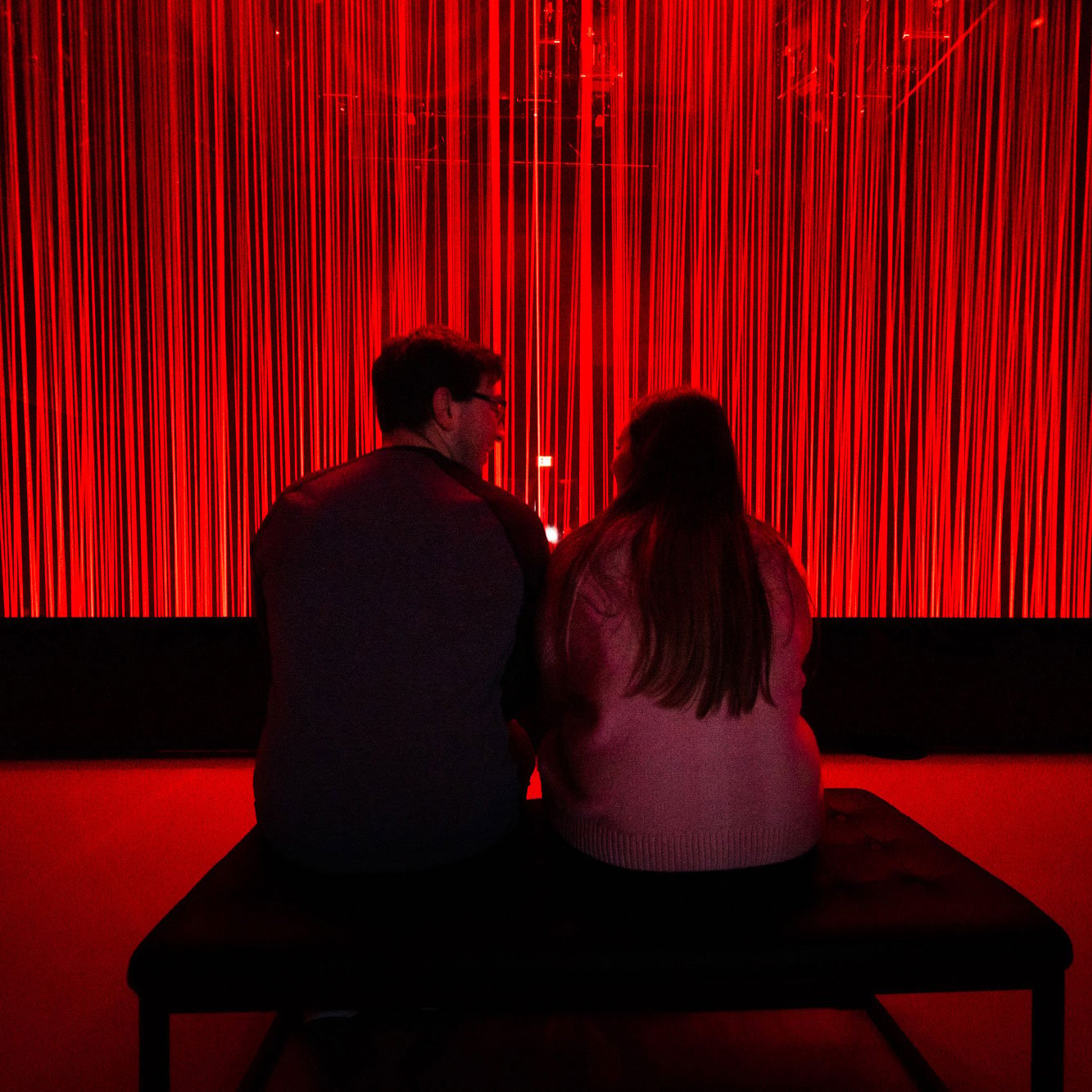 Float in a hot-air balloon. Score discount theater tickets. Share a posh picnic. Learn how to dance for less. Whether you're a longtime couple or getting to know each other, on a budget or looking to splurge, here are fun ideas for your next romantic outing.
Upgrade the Drinks Date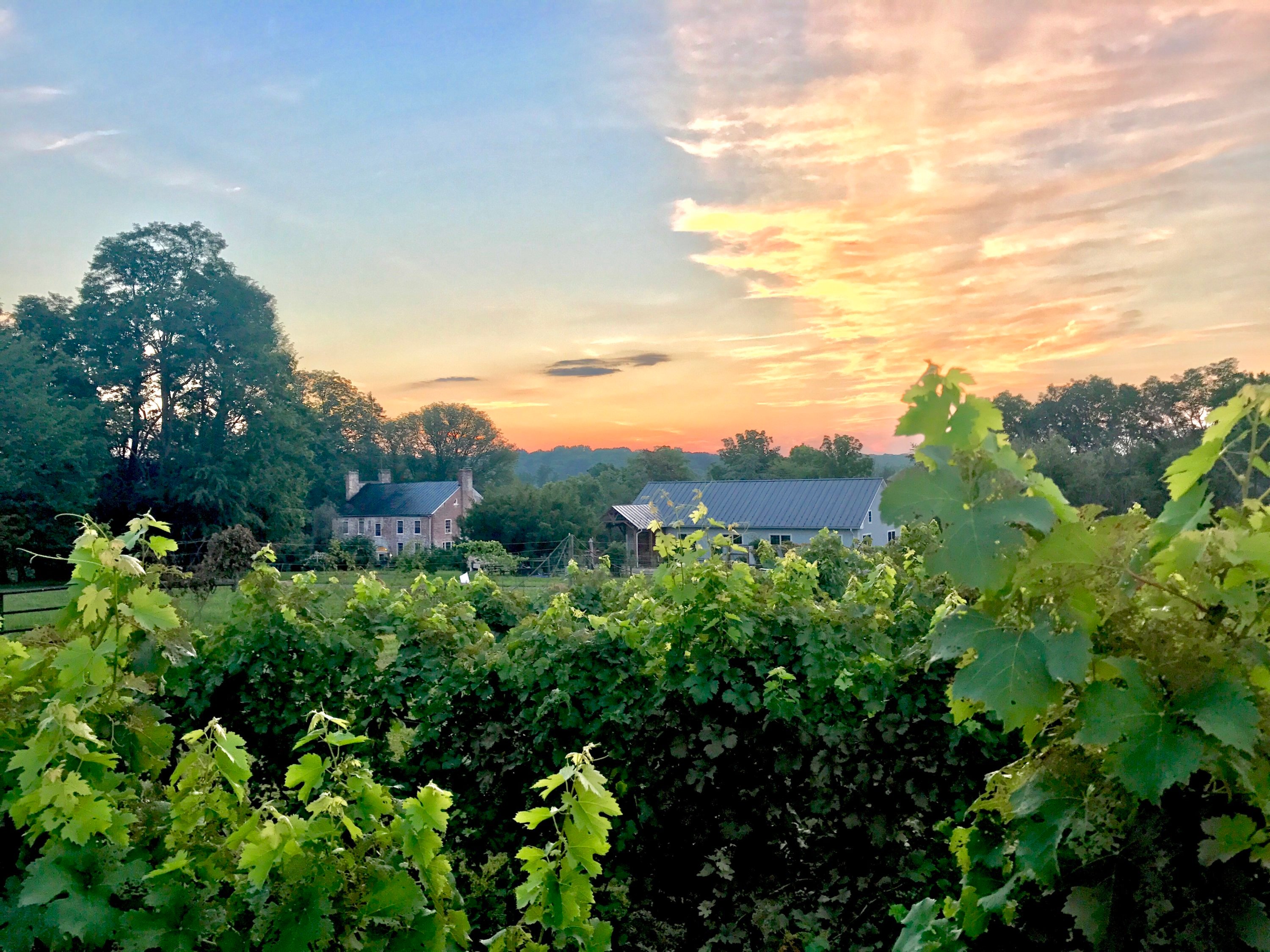 Grabbing a cocktail or glass of wine is a classic date, but make it more special by enjoying a tasting or tour at a distillery, vineyard, or cidery. These four options are $25 or less per person.
---
Spirited Tasting
Founded by three military veterans in 2020, Bo & Ivy distillery is a triple threat, making vodka, gin, and corn whiskey. The 26-seat cocktail room in Ivy City is an intimate space to sample $10 flights featuring all three spirits. Want to see how the liquor is made? One-hour tours—which include a tasting—are $40 for two people.
---
Wine by a Fire
Leesburg winery Zephaniah Farm Vineyard lets you bring provisions to enjoy outside, plus lawn chairs or blankets. But make a reservation ($20 a person, including a tasting of four wines) to secure seats inside or on the covered porch. Go for a double date and split the $35 add-on to guarantee a spot with a personal fire pit.
---
For Rum Lovers
Cotton & Reed distillery near Union Market offers tours for $25 a person on Saturdays at 2 and 3. Tickets can be purchased in advance online and include a 45-minute walk through the production barrels, plus a rum flight and draft cocktail afterward. If you prefer to skip right to the sipping, head to the tasting room for $12 flights.
---
Cider and Comedy
Crisp cider more your thing? While Capitol Cider House in Petworth doesn't offer official tours, you can check out the open production space and sample tasting flights with four preselected ciders for $12. The cidery also hosts weekly events such as comedy, live music, and trivia.
Dinner Plans at a Pop-Up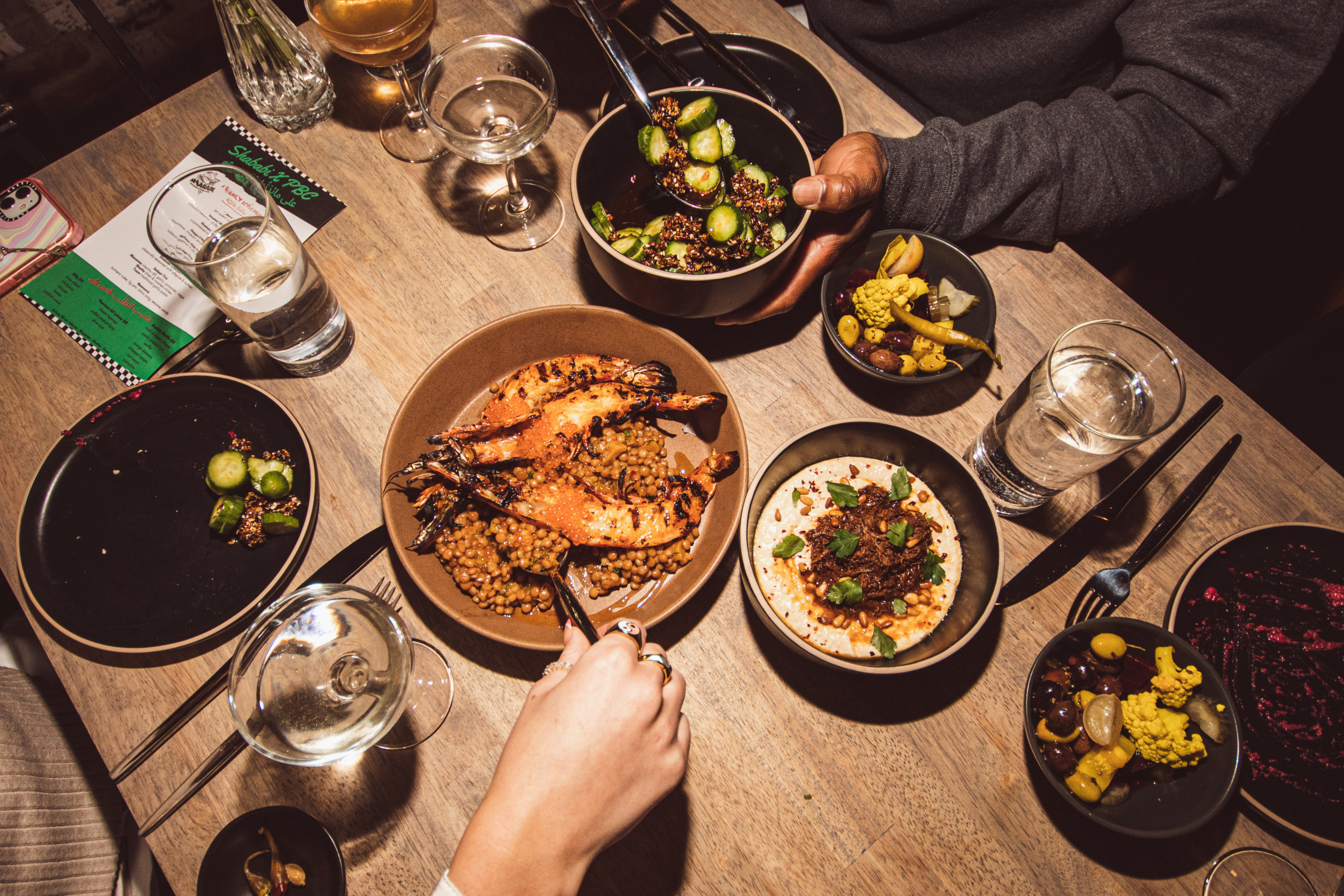 If your date has dined at restaurants around the city, take a chance to show them something new: a pop-up. Even casual ones are exciting for foodies, and often more wallet-­friendly than traditional dining. The wandering restaurants typically share their upcoming events on Instagram. As for whose feeds to follow, we'd start with chef Marcelle Afram's Palestinian chicken pop-up, Shababi (@ShababiDC), which has been a smash hit since venturing beyond its ghost-kitchen roots. Toh Roong (@tohroong), Thai shorthand for "night market," is chef Kitima Boonmala's popular Bangkok-street-food-inspired pop-up. Chefs Caleb Jang and Roren Choi of Magpie and the Tiger (@Magpie­AndTheTiger) get creative with Korean American dinners and kimchi classes. Meanwhile, subterranean sports bar Thirsty Crow (@ThirstycrowDC) in Columbia Heights is already an offbeat-­desirable date spot—East Asian street eats, daily happy hour—before you add in its regular lineup of cool pop-ups, including Doula's Kitchen noodle bowls and Kennedy Street Tacos.
Consider a Lunch Date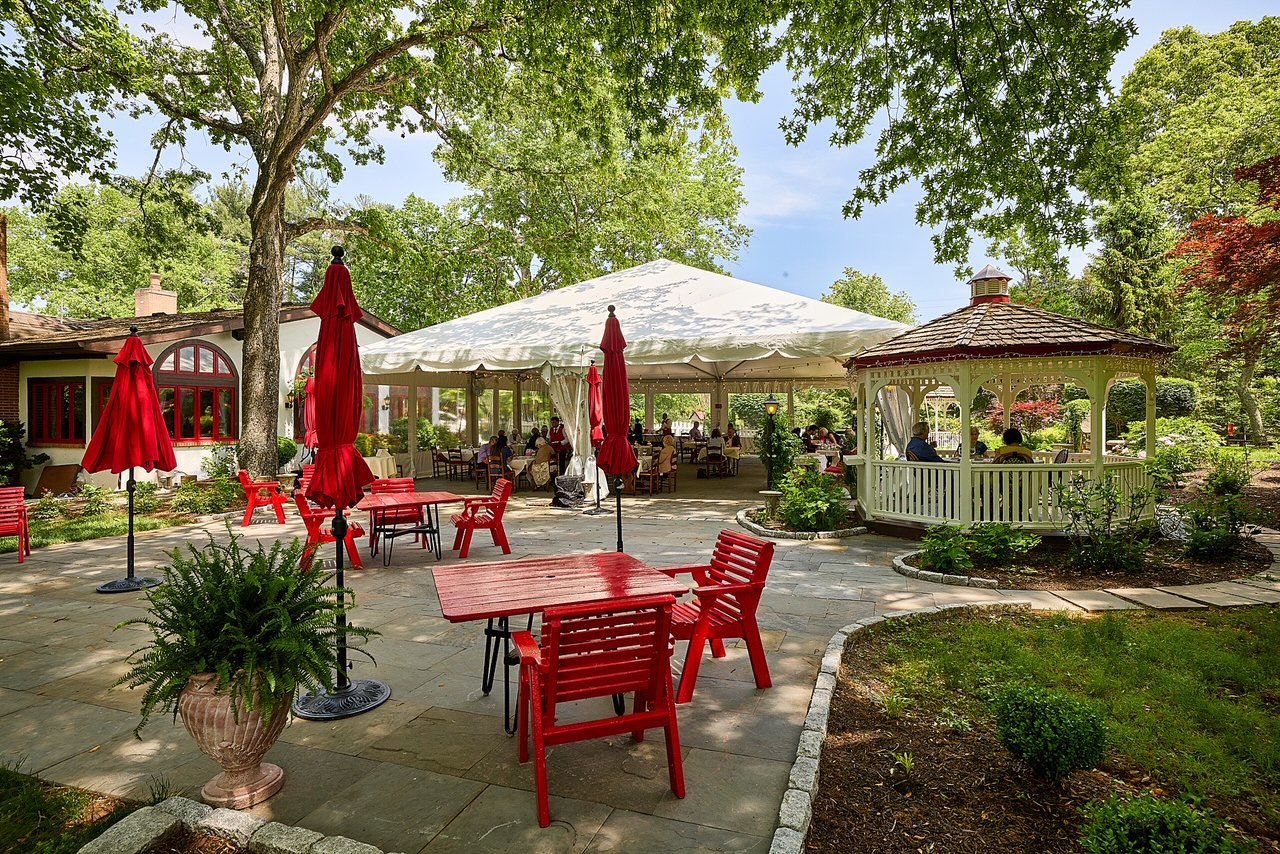 A luxe midday rendezvous is like dinner at the bar: cool vibes, a bit more casual, and less expensive (but still impressive). Here are three lovely spots for a lunchtime meetup.
---
Spanish Outing
Chef Fabio Trabocchi's glamorous Wharf restaurant, Del Mar, is a special-occasion destination at night—and a special deal at weekday lunch, thanks to a $28 prix fixe with a choice of tapas, plates such as grilled branzino, and fancy soft-serve. Plus: prime waterfront views.
---
French Quarter Fare
Let the good times roll at Dauphine's, the lively, well-heeled New Orleans spot downtown. (We particularly like the tucked-away bar-tops and fountain patio.) Pick two ($32) or three ($40) courses from a seasonal prix fixe menu, or go à la carte with dishes such as a muffuletta sandwich or creamy oyster bucatini.
---
Old-World Escape
It's like a jaunt to the French countryside at L'Auberge Chez François, the romantic Alsatian getaway in Great Falls. The daytime $57 prix fixe—nearly half the price of dinner—includes an indulgent appetizer (chilled oysters, a warm Roquefort tart), salad, entrée—say yes to bouillabaisse—and, for dessert, a choice of soufflés such as Grand Marnieror chocolate.
Splurge
Romantic Dinner Date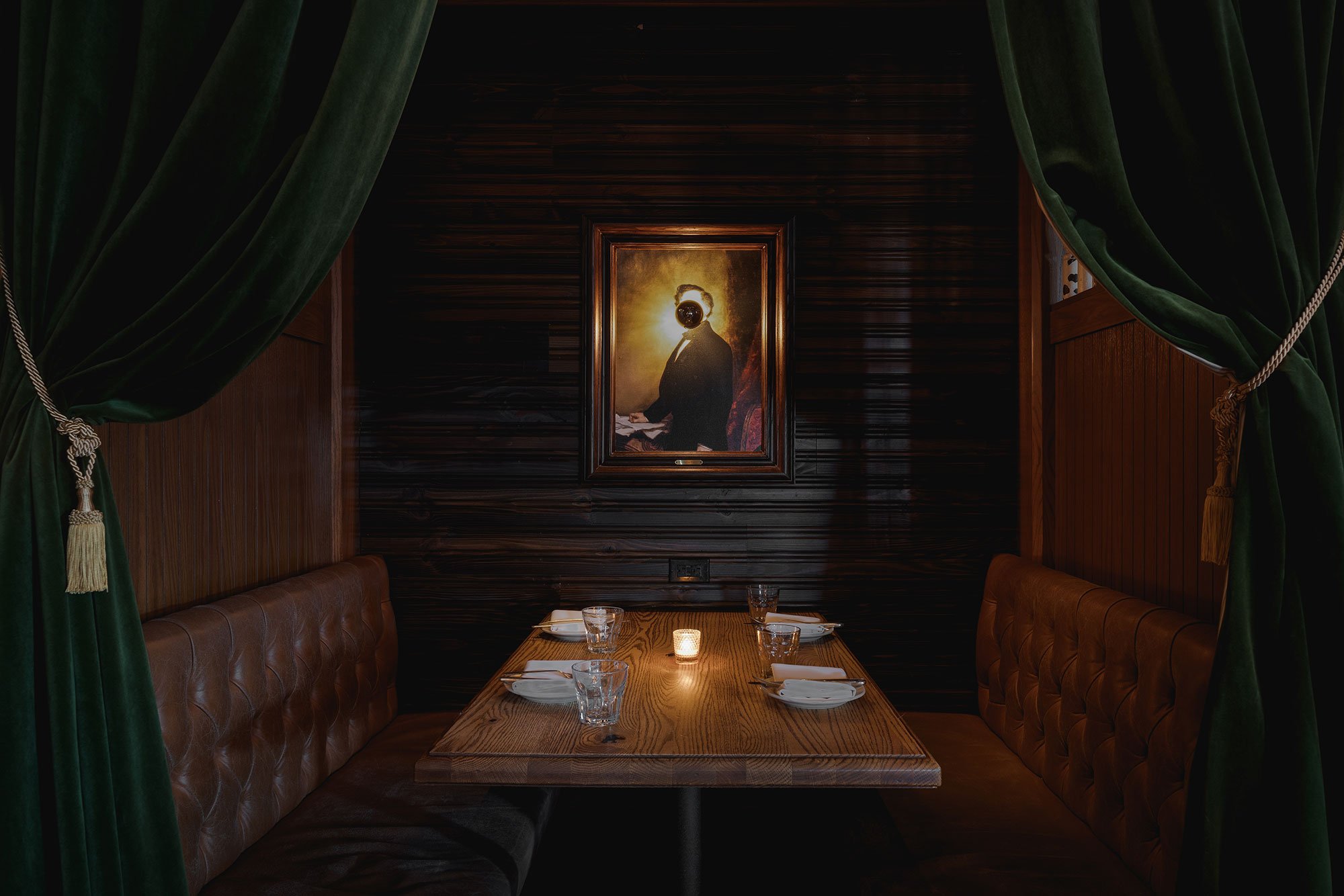 These sumptuous restaurants have just the right ambience for a memorable evening together
---
Cozy Up by the Fireplace
Dinner beside the glowing fireplace at Dupont Circle's Iron Gate is an amorous occasion. If you can't sit by the hearth, try the swoon-worthy patio under a canopy of wisteria.
---
Privacy, Please
Pull plush velvet curtains around your booth for a private dinner at Stephen Starr's Union Market steakhouse, St. Anselm. The massive axe-handle rib eye is made to be shared.
---
Waterfront Destination
The elegant dining room Fiola Mare's position on the river in Georgetown pairs well with extravagant seafood plateaus and crudos, plus luxe touches such as caviar service.
---
Dinner as a Show
Washing hands with chocolate is a whimsical step in the Colombian tasting menu at El Cielo, chef Juan Manuel "Juanma" Barrientos's avant-garde restaurant. The 20 courses unfold like edible art.
This article appears in the March 2023 issue of Washingtonian.