Note: Due to an impending trademark, the restaurant has changed its name from Kappo Makoto to Kappo. 
When Sakedokoro Makoto shuttered in 2018 after nearly 26 years, Washington lost a rare Japanese restaurant. The fine dining destination, tucked away in the Palisades, was a favorite among Japanese embassy staff and expats for its omakase—long before 'omakase' was in every trendsetter's dining vocabulary—rare sakes (ditto), and traditional service that required diners to remove their shoes before entering.
Now, the storied space—dark for five years—is ready for a new chapter: Kappo opens on Wednesday, March 22. Minoru Ogawa, the second-generation sushi master behind Sushi Ogawa in Kalorama, partnered with Zeppelin co-owners Ari Wilder and Adrian Williams for the venture (Ogawa designed Zeppelin's sushi program). Though diners can expect seafood flown in regularly from Japan, the focus here is on wagyu beef—particularly the buttery A5 Miyazakigyu beef imported from Miyazaki Prefecture, considered the king of the premium breed. Two-to-three seatings will be available each evening for an eight-course tasting ($150 per person), available by reservation only. 
The new restaurant is, in some ways, a passing of the torch. Years after Makoto's chef/owner Yoshiaki Itoh passed away, his son reached out to Ogawa—who was a colleague of the late Itoh—to carry on a traditional Japanese restaurant on MacArthur Boulevard. The name "Kappo" designates more casual restaurants in Japan where there's personal interaction between the chef and diners. 
"The idea behind a kappo-style omakase is that there's  more of a neighborhood feel to it," says Wilder, who began working with Ogawa 20 years ago at long-closed Cafe Japone. 
The 21-seat sliver of a space is designed to feel like a hidden gem—starting at the entrance, marked discretely with a gas lamp, Japanese pines, and a hard-carved wooden door. Diners enter (shoes on this time) to the tune of retro Japanese jazz, and sit at either a counter along the room-length kitchen, or at one of three tables. Upstairs, sushi bar Kotobuki (now unaffiliated) continues to serve casual fare. 
A specialty sake cave speaks to what you'll be drinking. Cocktails from Zeppelin barman Corey Landolt include a wagyu-fat-washed Old Fashioned with Japanese whiskey and a Midori sour. The boozy drinks are joined by an extensive collection of sakes and prestige pours by-the-glass that are popular with wagyu in Japan, such as California's Opus One or Louis Roederer Champagne. Diners can go a la carte, or spring for various beverage tastings (wine, sake, or a mix of all).
An eight-course menu is designed to change nightly—all showcasing different styles and grades of wagyu, as well as seasonal seafood and vegetables. The parade of plates might include chawanmushi (egg custard) capped with wagyu and mushrooms; different styles of sashimi; a wagyu croquette; and wagyu nigiri that's torched just before it's served—all handed to counter diners by Ogawa and his team. On a chilly night, A5 may be prepared sukiyaki-style—simmered in a sweet, earthy broth with vegetables—and followed by wagyu-fat-seasoned rice. 
Dinner is served supper-club style with two coordinated seatings on weekdays and three on weekends, though Wilder says diners are welcome to linger. 
"The focus here is the food, but we also want to make it a neighborhood haunt," says Wilder.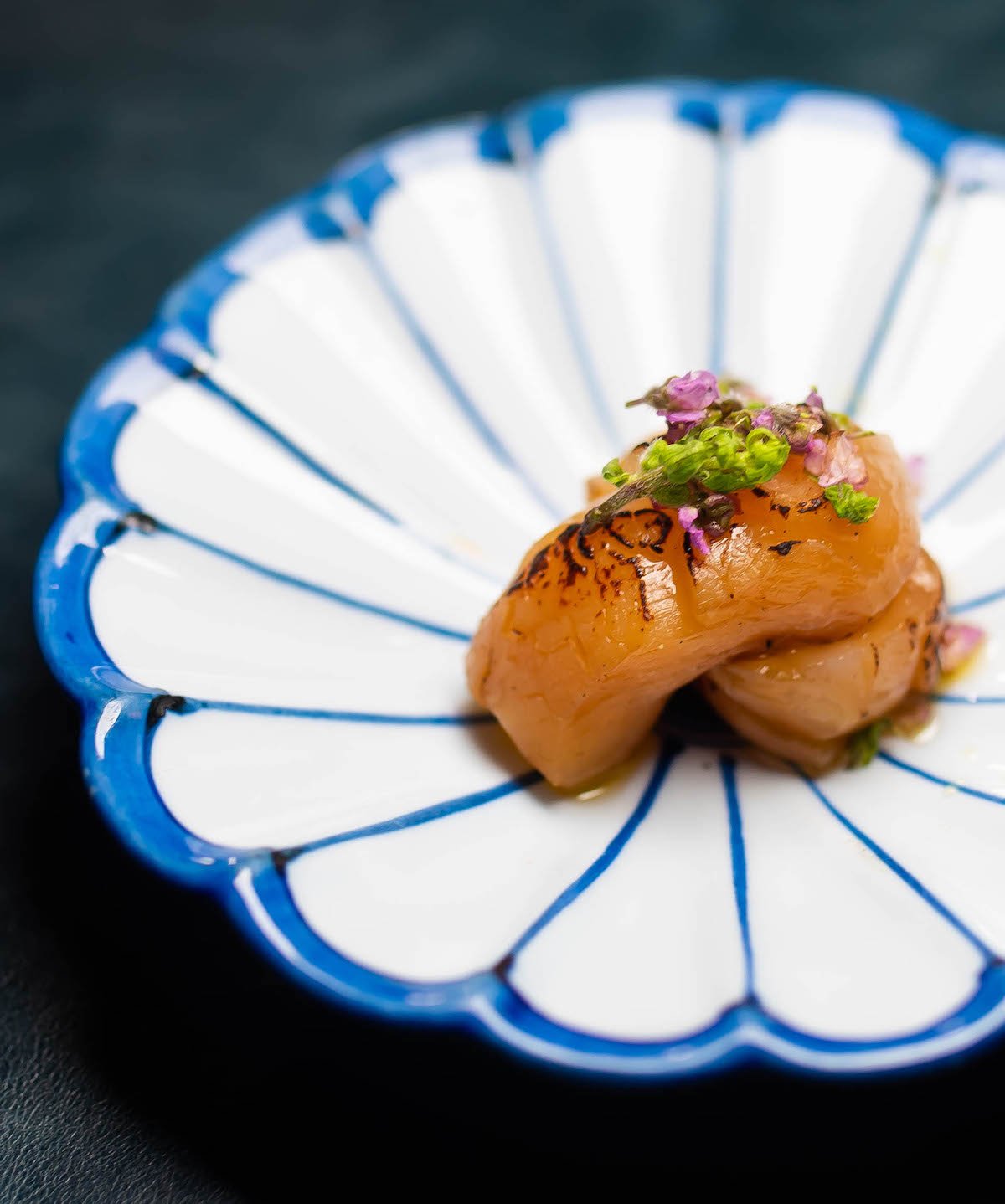 Kappo. 4822 MacArthur Blvd., NW. Early opening hours: Wednesday through Sunday, for seatings at 5:30 PM and 8 PM. Reservations are available via Resy.