Brick City—the National Building Museum's newest exhibit—features the work of U.K. artist Warren Elsmore. His medium? Legos. Elsmore shrinks the world's most recognizable sites down to eye level using the little plastic bricks. The works are entirely his own; he doesn't rely on kits. 
You can check out 37 of Elsmore's structures at the museum starting Saturday, May 27. Every continent is represented–there's even a recreation of Halley VI, the floating ice-shelf research station in Antarctica. The structures span across time, from the Roman Colosseum built nearly 2,000 years ago, to the Empire State Building, constructed in 1930. The showstopper is Elsmore's recreation of St. Pancras, the railway station in London. It's 12 feet long, and made of 180,000 Lego bricks. It took Elsmore over two years to complete.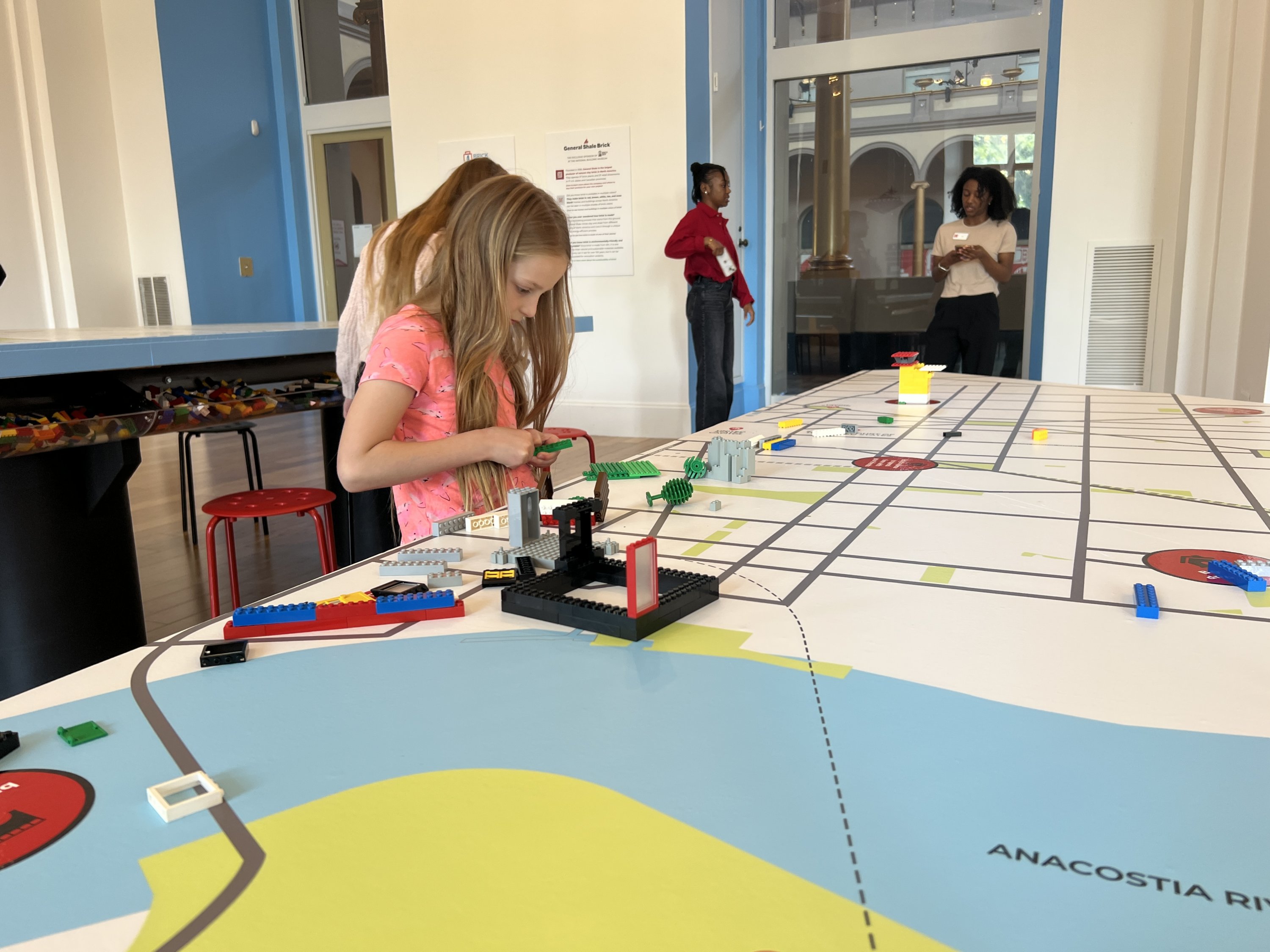 Elsmore has been building with Legos since he was four years old. This exhibit, which has been touring globally for 10 years, is made of over 250,000 Lego bricks and took the artist 1,200 hours to create. 
Want to create a Lego masterpiece of your own? There's an interactive section where adults and kids can start building, say, a new monument in DC. There is also a 'graffiti wall,' that lets visitors create pixelated wall art. 
"The museum's mission is to inspire curiosity about how to design and build," says museum president and executive director Aileen Fuchs. "Brick City is going to do just that."
The exhibit will be on display until spring 2025. Here are some of the cool creations you'll see: