Many of Washingtonian's 100 Very Best Restaurants list honorees are participating in DC's Summer Restaurant Week—22 to be exact. Here's where you'll find $55 or $40 dinners and $25 lunches and brunches starting Monday, August 28.
1250 Ninth St., NW; 79 Potomac Ave., SE
Both locations of the Jersey-style pizza specialists are offering expansive $40 dinner menus and $25 brunches. For brunch: Nonna's banana bread or a Caesar salad, followed by a baked egg "sformato," a Jersey-style egg sandwich, or a pizza. Bottomless brunch cocktails are available for another 28 bucks. For dinner, pick an antipasto like summer corn arancini, follow it with one of the kitchen's signature pies, and finish it off with ricotta cheesecake. The Navy Yard location leans toward heavier dishes, such as crispy fried mozzarella or cavatelli with sausage and broccoli rabe.
250 Massachusetts Ave., NW
The $55 dinner menu at Johnny Spero's Basque-inspired seafood bar begins with a tomato salad with stracciatella and herbs. Next comes a hearty potato knodel (a dumpling) with garlic and jamon cream, then a choice between roasted beef from the restaurant's wood-fired hearth, or squid ink-blackened rice with shrimp and saffron. Finish off with granita, Sicilian shaved ice.
1905 14th St., NW
Ryan Ratino's $55 three-course dinner, extended through September 10, consists of various  snacks, cavatelli with corn and parmesan, and wagyu beef with balsamic jus, shishitos and eggplant puree. Finish off with a pistachio-and-olive-oil meringue dessert.
11820 Trade St., North Bethesda
The Italian-American throwback's roomier suburban outpost is offering a $40 three-course dinner with straightforward appetizers like a Caesar or Caprese salad, mains like chicken parm' or penne alla vodka with peas and prosciutto, and desserts like a blood-orange creme brulee.
920 Blagden Alley, NW
A $55 dinner menu shows off chef Carlos Delgado's tropical and Andean flavors with dishes like plantain patacones with mushroom and heart of palm; an anticucho skewer (either classic beef heart or a vegetarian alternative); Amazonian arroz chaufa, or fried rice; and inchicapi, a chicken-peanut stew. Desserts incorporate South American fruits like cherimoya.
2029 P St., NW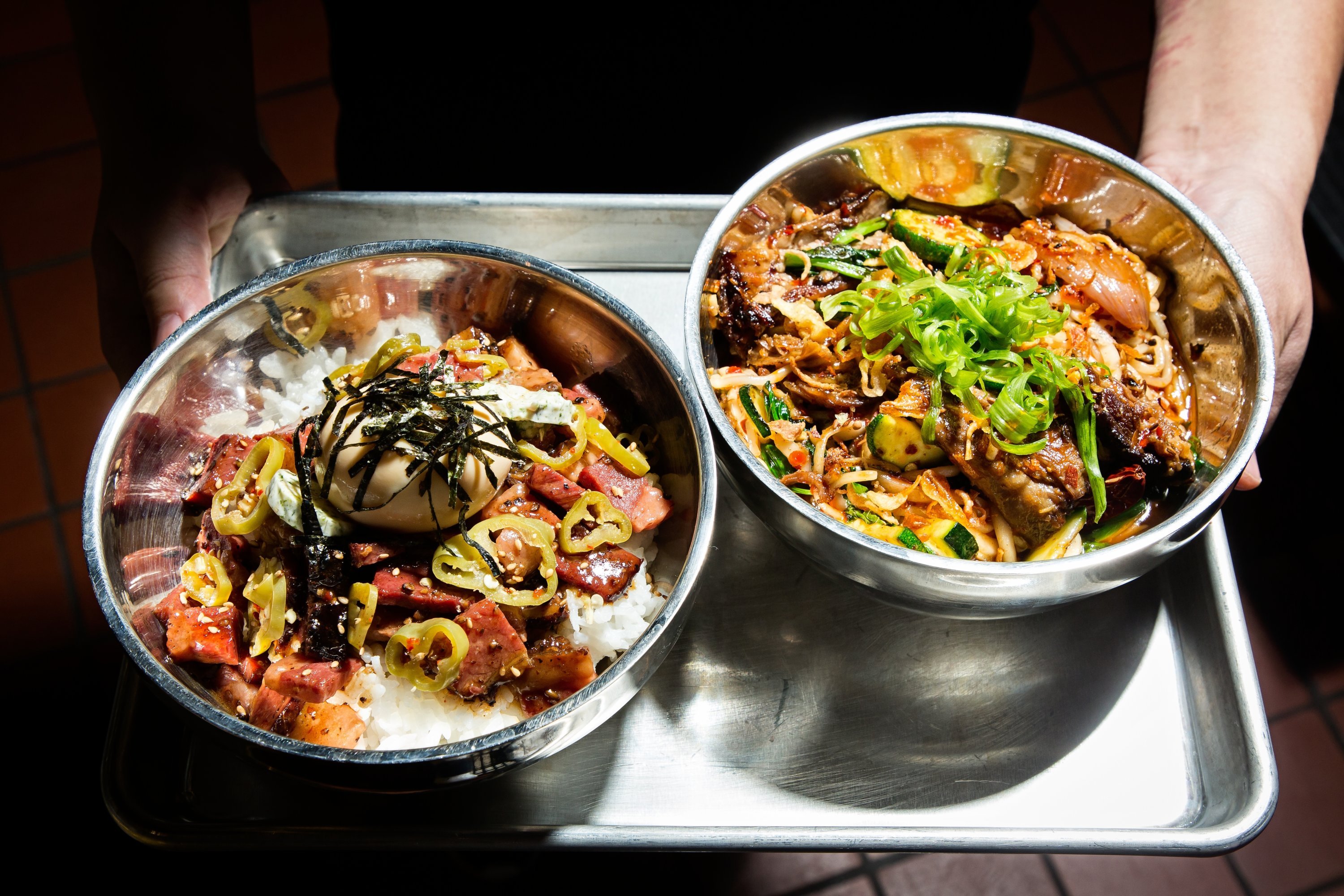 The Dupont location of this standard-setting chain of Korean-Chinese fast-casual counters is offering $25 lunches and $40 dinners with plenty of choices. Go for an array of dumplings, spring rolls, and salads to start off, then move on to mains like cumin lamb stir fry over noodles, "orange-ish" chicken with candied mandarins and peppers, or Korean glass noodles with seasonal vegetables. Non-alcoholic beverages, and snacks like kimchi and pickled daikon, are included.
1331 Fourth St., SE
The Restaurant Week menu at Haidar Karoum's New American dining room in Navy Yard isn't available yet. But in the past, we've singled out its caramelized cauliflower with tahini, tuna tartare, Vietnamese spice-roasted chicken, and sofrito-spiced pork-ragoût pasta as favorites.
801 O St., NW
Choose among an array of French classics and lesser-known dishes for your $55 dinner at this Shaw bistro. For an hors d'oeuvre, go for a chickpea salad, broiled mussels with tomato and merguez, or an elegant pate en croute. Options for your plat principal include steak-frites with port/shallot sauce; a classic cheeseburger; and gratin de morue, a traditional baked cod dish. Peach melba panna cotta and house opera cake are among the half-dozen dessert selections.
724 Ninth St., NW
The $55 three-course dinner at this Spanish-Japanese spot in Penn Quarter starts with a tomato gazpacho. Next up, a squid fideuà(Valencian noodle paella) seasoned with yuzu kosho, then a pork collar dish with miso-peach puree and mustard. For dessert? A milk chocolate cremeux with goat-milk ice cream. Beverage pairings tack on an additional $35, and the restaurant can accommodate vegetarians and pescatarians.
705 Sixth St., NW
At Daisuke Utagawa and Katsuya Fukushima's upstairs izakaya, you get a five-course meal for $40. The menu, inspired by the Netflix show The Makanai: Cooking for the Maiko House, incorporates geisha house cooking traditions, including veggie korokke; fried oysters; stewed eggplant; and grilled sweet potato. Next, go for pasta napolitan (Japanese ketchup spaghetti) or udon, then tomato curry or cream stew, and finally, a dessert like taiyaki with strawberries.
1401 Okie St., NE
Get a glimpse of what the airy Michelin-star tasting room in Ivy City has to offer with a $55 three-course menu. It starts with heirloom tomato and compressed melon or citrus-sriracha marinated shrimp. Then, there's koji-marinated salmon, roast chicken roulade, or slow-roasted pork with summer-bean cassoulet. Dessert options include peaches and cream or a chef's selection of cheeses. A more elaborate five-course meal is available for $95.
480 Seventh St., NW
José Andrés's still-lively Penn Quarter tapas bar, which just celebrated its 30th anniversary,  is offering affordable RW menus with a wealth of choices. For a $25 four-course lunch, start with bites like endive-goat cheese salad or croquetas de pollo and move on to bacon-wrapped dates or ensaladilla Ucraniana, Andrés's new name for the classic tapa that translates to Russian salad. Finish off with the kitchen's famed gambas al ajillo or grilled pork tenderloin with Valdeon blue cheese, and a classic Spanish flan or sorbet. The $40 dinner adds one extra tapas course and swaps out a few dishes. Beverage pairings are $25 extra at lunch, $30 more at dinner.
200 Massachusetts Ave., NW
This glam Italian hotspot is offering daytime deals: $25  three-course brunches and lunches that kick off with summery panzanella, Caesar salad, or arancini. For brunch, mains include eggy uova in purgatorio and a smoked-salmon crostino. Meatball pizza and maccheroni with grilled chicken and zucchini are among the lunch offerings.  For dessert, a 13-layer torta al cioccolato is the main event.
800 Connecticut Ave., NW
The $55 three-course dinner at this boldly decorated modern French place near the White House starts with a raft of premier plat choices, among them cucumber-buttermilk vichyssoise, beef tartare, and a foie gras torchon. Main courses include mushroom risotto, duck a l'orange, and steak frites. A summer fruit pavlova is one of the dessert highlights.
670 Rhode Island Ave., NE
Kevin Tien's mod-Vietnamese eatery at the Wharf closed earlier this year, but is temporarily reopening in Northeast's Bryant Street Market just in time for Restaurant Week. Kevin Tien's $55 three-course menu starts off with a choice between burrata with coconut laing, salmon crudo, or a pork-and-cabbage dumpling salad. Next up: ramen carbonara, osso bucco with congee, or roasted branzino. For dessert, pick almond panna cotta, lemongrass trifle, or black-sesame cake with yuzu curd.
1337 11th St., NW
The shareable, family-style $55-per-person dinner at this hyper-local Shaw restaurant requires at least two people to participate. It includes a flounder crudo with strawberry gazpacho, littleneck clams with chorizo, cacio e pepe agnolotti stuffed with caramelized onions and ricotta, and local chicken roasted with lemon and thyme. For dessert, there's carrot cake with goat-cheese mousse.
633 D St., NW; 1190 New Hampshire Ave., NW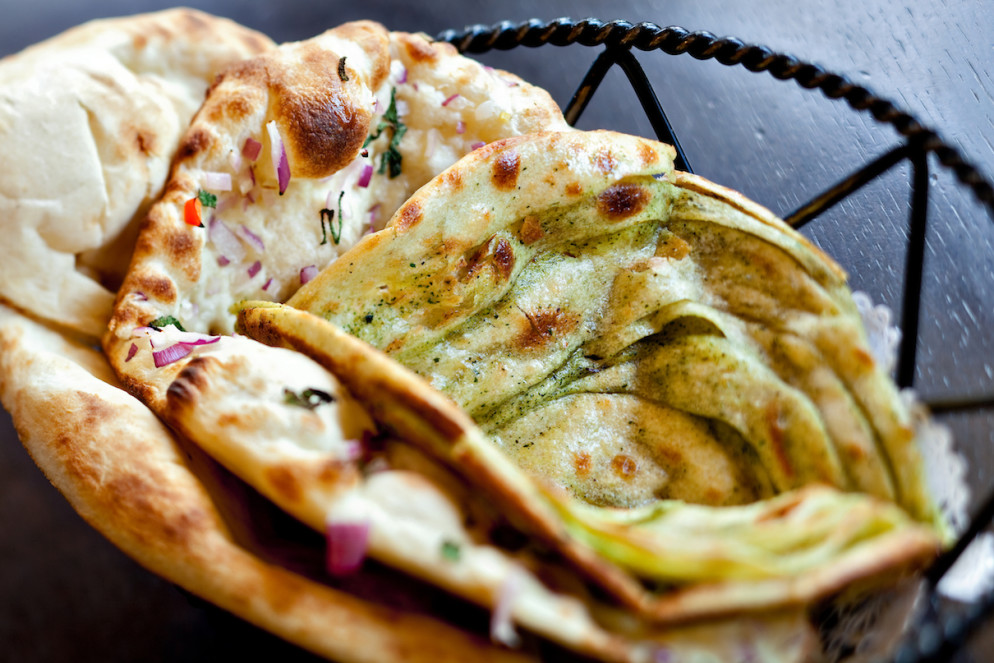 Both locations of one of DC's top Indian restaurants are participating in Restaurant Week, and their menus are similar. Appetizers include palak chaat (the signature crispy spinach dish), and mango shrimp with cashews. Main courses showcase the kitchen's finesse with the subcontinent's many regional cuisines: Punjabi gosht, Kerala halibut curry, and Mangalorian chicken curry, among others. Desserts include black rice kheer and gulab jamun.
3411 Fifth St. South., Arlington
The Southern all-day cafe in Arlington Heights, with egg sandwiches for breakfast and dinners based around classic meat-and-three plates, is still figuring out its menu for next week. We love the restaurant's biscuits, ribs and smoky pulled pork, and sides like dill-heavy potato salad, braised greens, mac and cheese.
1110 N. Glebe Rd., Arlington
The homey Spanish eatery in Ballston features three-course brunch, lunch, and dinner. Your starter could be a chilled melon soup with crispy jamón, a beet and citrus salad with goat cheese, or fried calamari topped with honey aioli. Grilled swordfish, hanger steak with chimichurri, and duck confit are the dinner choices, and dessert options are caramelized arroz con leche, chocolate flan, and torrijas, Spanish-style french toast.
2321 18th St., NW
The $25 lunch and $40 dinner menus at Adams Morgan's three-tiered Japanese complex start with soba in shio broth. Second course choices are miso grilled salmon, tare-glazed short rib, or vegan miso tofu "steak." Dinner adds a "scattered sashimi" course over kombu rice, and dessert is a milk-bread pudding. Upgrade to a $55 dinner, and you get a sushi course, too.
1503 17th Street, NW
The celebrated Dupont sushi room is offering a classic $55 four-course dinner starting off with hamachi sashimi and a warm dish—wild prawn tempura, miso butter grilled salmon, or spicy pork ramen. Then move on to an array of sushi choices including trios of tuna and salmon, or a variety that includes scallop and blue crab. Mochi ice cream or hoji-cha pudding provide a sweet end. Sake pairings are $30 extra.
1356 Okie Street., NE
Smoked fish and crab are the stars at this seafood purveyor's second-floor  tavern. Its $40 three-course dinner kicks off with creamy shrimp chowder, and seafaring main dishes like grilled salmon and whole branzino are joined by a half-rack of smoked pork ribs. For dessert, there's New York-style cheesecake.
1207 Ninth St., NW
David Deshaies's eclectic all-day diner near the Convention Center is dishing out $40 three-course dinners after 4 PM. Start off with watermelon gazpacho enriched with coconut milk and lemongrass, or a poblano chicken empanada with mango salsa. Then choose between pan-seared trout, pasta primavera, seafood paella, or a braised chicken thigh. Matcha white chocolate cake, a fruit tart, and mocha tres leches are your dessert options.