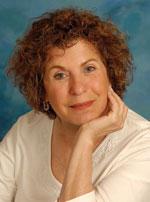 Diana Hart is a lifelong Washingtonian and 23-year veteran of selling and buying homes. She has spent the last ten years with Randall Hagner, where she's been the top producer since 2002. Diana specializes in Northwest Washington and close-in Montgomery County, including neighborhoods such as Kalorama, Georgetown, Chevy Chase, Cleveland Park, Dupont Circle, Logan Circle, Adams Morgan, Woodley Park, Foxhall, Wesley Heights, American University Park, Bethesda, and Potomac.
How would you rank the strength of the area's real-estate market?
Our metro area is one of the strongest in the country. The people who aggregate and analyze market statistics all point to our unique and powerful demographics. Our regional economy is still growing, and today our formerly sleepy Southern town is relatively insulated from economic downturns.
The demand for entry-level or first-time-buyer homes is driven by young people and new households. Move-up buyers are plentiful, too, as incomes, family size, and aspirations evolve. Then there are the empty nesters, who are moving sideways across the housing demographic. Let's not forget the international buyers, who are a powerful force in the market, as well as high-end buyers who are willing and able to pay top dollar for a property in our market. All these segments of the market are growing.

Everything I read seems to tell people to stay away from the condo market right now. Do you agree with that? Or do you think condos are still a good investment?
All real estate is local. Without condos, most younger people would be renters for quite a few years, and while renting is okay for a while, there is clearly a human instinct to own your own nest. I think that condo living is very attractive to people, and condos offer terrific home-ownership opportunities.
What advice would you give to home-buyers?
The most important step to take when beginning a new home search is to get pre-approved for a mortgage. After all, right after "location location location" is "budget." Everyone can acquire champagne taste once they start looking at houses that are beyond their price range.
There's no question that having a dream is very important—yet knowing in advance what is realistically possible is going to ultimately lead people to their new front door. In the end, staying focused and committed to the task at hand simplifies the entire process. This is true for every price range.
Second, it's important to be flexible. Obviously no home is perfect and being open-minded and willing to compromise are two qualities that are essential to finding—then actually obtaining—that new home.