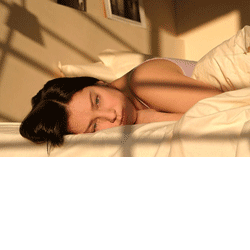 Head over to the National Museum of Women in the Arts this Wednesday for a screening of Don't Tell (La bestia nel cuore), the Italian film that is the feature this week from the museum's series "Women Directors at the Oscars."
Don't Tell is the story of Sabina, a woman with a seemingly perfect life who, out of nowhere, starts having vivid nightmares that also affect her brother, Daniele. Sabina, who also discovers she is pregnant, goes to visit her brother and his family in Charlottesville to see if she can get to the depths of what is causing her nightmares.
The film screening is just $5 ($4 for students), and you must RSVP in advance. Call 202-783-7370 or email reservations@nmwa.org. 7 pm.
Want a pre-film drink? Search for the perfect happy hour on our handy new Happy Hour Finder.