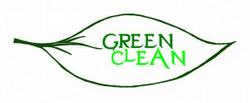 Four years ago Loren LaVoy founded Green Clean, an environmentally friendly home- and business-cleaning service. LaVoy, who grew up in New York's Adirondack Mountains, loves spending time outdoors: "I've always been very green-oriented—it makes sense and it's better for everyone's health," he says.
The company only uses cleaning products that are certified by the nonprofit Green Seal. "Most of our cleaning products are hydrogen peroxide-based and are hospital quality," says LaVoy. Many are also unscented, so don't be alarmed if the "fresh and clean" smell is absent after the crew leaves.
A typical cleaning costs between $100 and $130 and takes a little more than an hour. Green Clean offers services in Maryland, DC, and Virginia and does a lot of business for new mothers: "We've had many people call us from the hospital and say they are having a baby today and would like us to clean their home."
Green Clean's office uses recycled paper, soy-based ink, and powers itself with solar and wind power. Crew members wear uniforms made of organic cotton and soy-based dies. The company also tracks the carbon emissions of its vehicles and offsets them by donating money to organizations like Planktose, which releases carbon-eating plankton into the ocean.
Want to clean green on your own? MOM's (My Organic Market) and Whole Foods Market sell green cleaning products. LaVoy says most need time to work; spray several items, he says, then go back and wipe them down.