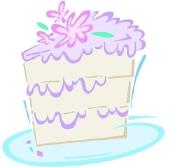 It's Running of the Brides season! (Washington brides: Mark your calendars for April 4.)
Rachel Bilson teams with Brian Reyes to design a bridesmaid dress. Not too exciting, since the dress won't actually be for sale.
The revealing dress trend crosses continents.
Proposing on a T-shirt is actually pretty cute.
Kylie Minogue spotted with a ring. (Reps say she's not engaged.)
Two Survivor stars plan to marry.
In Seattle: A wedding venue to rival Vegas.
Have bridal news to share? E-mail mconrad@washingtonian.com.
To read the latest Bridal Party blog posts, click here.