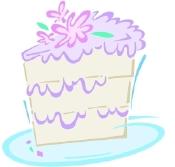 Winter weddings get more popular.
Bon mariage! has photos of Kate Bosworth in a beautiful, black bridesmaid dress.
Kathy Griffin acts as minister for a New York couple.
No bride, no groom, but two "I do"s.
Neither rain, nor snow, nor sleet, nor more snow kept this Ohio bride from her wedding day.
Sienna Miller is engaged, according to reports.
Airport security blows this man's proposal plans.
Soccer fans get married at a game.
Have bridal news to share? E-mail mconrad@washingtonian.com.
To read the latest Bridal Party blog posts, click here.