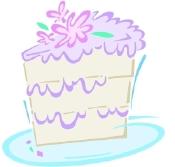 Bon mariage! rounds up celebrity couples who aren't rushing to the altar.
This wedding cake story will make your mouth water.
A NASCAR wedding. [via Weddingbee]
A Chicago couple honeymoons on a private yacht.
Have bridal news to share? E-mail mconrad@washingtonian.com.
To read the latest Bridal Party blog posts, click here.