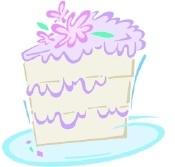 The New York Daily News tells you how to throw a green wedding.
Or, even better: money-saving tips! [via WeddingWire]
Tulum, Mexico establishes itself as a spot for destination weddings. [via Lovetripper]
Chicago Cubs pitcher Ryan Dempster helps a fan propose.
This wedding party makes a pit stop at Relay for Life.
A groom plays into the "knight in shining armor" role by—surprise, friends and family!—dressing as a knight.
A mock wedding (the groom? George C. Looney) raises money for a new theater in Wicklow, Ireland.
Newlyweds go on a one-year, 3,100-mile, horse-riding honeymoon to raise money for a youth cancer awareness group.
Have bridal news to share? E-mail mconrad@washingtonian.com.
To read the latest Bridal Party blog posts, click here.