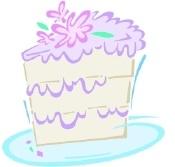 Win a wedding in Jamaica, complete with performance by R&B singer Jaheim.
An engagement ring/USB flash drive made of Swarovski crystal. Seriously.
Wedding + March Madness = groomsmen drinking in the church basement.
Etsy launches a Handmade Wedding series. [via Weddingbee]
In North Carolina: A state party chairman and state representative (both Democrats) get engaged.
Have bridal news to share? E-mail mconrad@washingtonian.com.
To read the latest Bridal Party blog posts, click here.