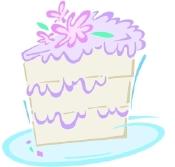 Kate Hudson and Anne Hathaway will star in Bride Wars, a movie about a girl who gets mad at another girl for having her wedding on the same day. Which, from the last paragraph of this EW piece, sounds like exactly the movie that director Amy Heckerling turned down.
AM New York has tips for buying your dress.
In Alaska: a very wet wedding.
Country singer Sara Evans gets engaged.
"Holy Muttrimony" is a hilarious phrase.
Have bridal news to share? E-mail mconrad@washingtonian.com.
To read the latest Bridal Party blog posts, click here.