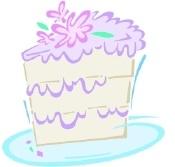 Order a handmade wedding pasta bowl. Odd, but cute. [via Bridalwave]
Kylie Minogue to get married in Prague.
Andy Roddick is engaged to a model.
A groom plans a surprise wedding.
If you're waiting for Father of the Bride 3, don't hold your breath.
Have bridal news to share? E-mail mconrad@washingtonian.com.
To read the latest Bridal Party blog posts, click here.