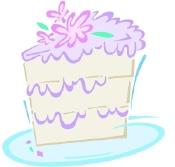 The Reliable Source spills more details on Jenna Bush's wedding.
Tori Spelling's new wedding movie, Kiss the Bride!, hits select theaters today.
The average wedding budget in the U.S. is almost $28,000, finds a new survey.
Tips for wedding slideshows.
Patrick Dempsey reflects on his wedding day.
Is Alicia Keys getting married?
Have bridal news to share? E-mail mconrad@washingtonian.com.
To read the latest Bridal Party blog posts, click here.