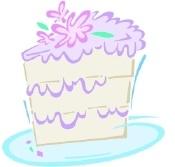 Win a honeymoon at Cinderella's castle! [via The Bridal Bar]
Hundreds of brides turned out for the Wedding Salon, the mother of all bridal expos.
Pick up a copy of Hello! magazine to read about three "glam society" weddings.
Champagne straws. Made out of silver. That cost $150. [via Bridalwave]
Father of the Bride and Father of the Bride: Part II are on ABC Family tonight.
Carmen Electra is engaged, the AP reports. I guess anyone's a better catch than Dennis Rodman . . .
Have bridal news to share? E-mail mconrad@washingtonian.com.
This article is part of our Bridal Party blog. To read more posts like this, click here.