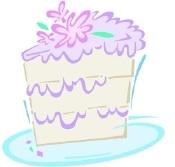 Bride Wars stars film more scenes.
Experts give wedding money-saving tips.
We love this dress. [via Bridalwave]
The L.A. Times has more coverage of Jenna Bush's quickly approaching wedding—including pictures of the invites.
Meanwhile, the Post has details on Mariah Carey's engagement.
A bride finishes the ceremony; rushes to take a college exam.
Have bridal news to share? E-mail mconrad@washingtonian.com.
More>> Bridal Party Blog | Wedding Guide | Wedding Vendor Search