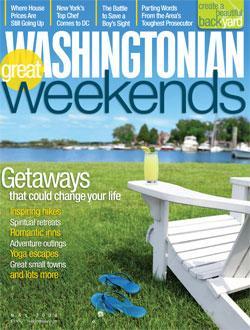 Where are house prices still climbing? This report on the real estate market in brand-name neighborhoods shows that the news is better than you might think. Read what real estate agents, economists, buyers, and sellers have to say about the market in ten popular neighborhoods—including McLean, Great Falls, Kalorama, Potomac, and American University Park.
City Living in the Suburbs takes a look at the lively new downtowns that are springing up with luxury condos, trendy restaurants, and fashionable shops.
Among the big deals in Luxury Homes this month: NPR talk-show host Diane Rehm sells in Bethesda.