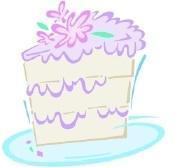 One way to get your wedding noticed: Pretend you invited aliens to the reception?
Say "Om" before you say "I do."
A good tune for the happy couple's first dance. [via DC Nearlyweds]
Dear Miss Manners: Do guests owe in gifts what they cost the couple in food and drink?
No wedding bells for Jessica Simpson and Tony Romo. Yet.
Have bridal news to share? E-mail lshallcross@washingtonian.com.