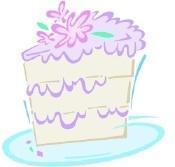 We'd like to know how can we snag a Macedonian wedding invite.
Three tips to calm your nerves before the all-important wedding portraits. [via Weddingbee]
Seal and Heidi Klum aren't the only ones who can afford a wedding in Mexico. Here are some tips to make your celeb-like wedding a reality.
The best man started out as a henchman? Save a slice of cake for the christening? Discover the strange origins of some wedding traditions.
Your Money and Your Man: a must-read for couples a life together in a less-than-perfect economy. [via DC Nearlyweds]
Have bridal news to share? E-mail lshallcross@washingtonian.com.