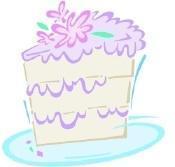 Lace up those tennis shoes and get ready to battle for the bridal bargains. Friday means Filene's Running of the Brides.
This wedding is brought to you by . . .
Need a wedding gift? Consider Kate Spade. [via WeddingWire]
Whoops! Wedding bloopers. [via Wedding Dish]
A new take on diving into marriage.
Have bridal news to share? E-mail lshallcross@washingtonian.com.