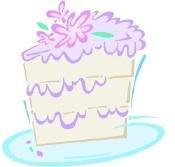 She might have a ring, but Hilary Duff's not planning a wedding.
What is it about a man in a blue shirt, a yellow tie, and khakis serving a platter of daisy toothpicked cheese cubes that doesn't work? Well, everything. [DC Nearlyweds]
One house, three weddings.
Note of advice: no deadlines for marriage and work on love every day.
Have bridal news to share? E-mail lshallcross@washingtonian.com.