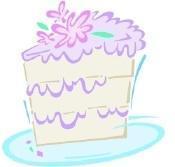 We're betting there were no cellulite ripples to be found at the wedding of Spanx founder Sara Blakely.
Ten new tips for an even more perfect wedding day. [via The Wedding Chicks]
Ten songs that should never be played at a wedding. (If you're thinking "Gold Digger" and "Friends in Low Places," you're on to something.)
Always a bridesmaid? How many times is too many? [via Bridalwave]
To submit a bridal event, email lshallcross@washingtonian.com.
More>> Bridal Party Blog | Wedding Guide | Wedding Vendor Search