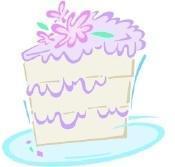 One groom to one bride (not two).
Share your story and win two platinum wedding bands. [via It's a Jaime Thing…]
Instead of tossing the bouquet, how about jumping into a mud pit?
No "organic" wedding for Justin Timberlake and Jessica Biel anytime soon.
To submit a bridal event, email lshallcross@washingtonian.com.
More>> Bridal Party Blog | Wedding Guide | Wedding Vendor Search