Mother's Day is fast approaching, and while many turn to spa treatments, brunches, or flowers, an original gift always shows that you put in some extra thought. Here's a list of thoughtful presents that suit many personalities, and they'll last longer than a few hours.
For the sentimentalist
Handprint craft kit, $11.95.
Make a memory with Mom—create handprints or foot molds when kids are small, and display them in a garden on a wall. It's a gift that will last a lifetime, and it's way more transportable than those on-the-wall growth charts.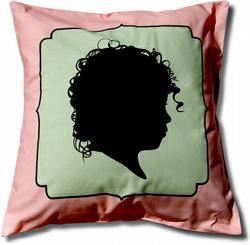 Custom silhouette pillow, $40 to $80.
Capture a memory with more than just a photo. This Web-based company takes any profile image and turns it into an old-fashioned silhouette with a twist—it'll place your likeness on pillows, canvases, coffee mugs, mouse pads, and more. Charm Mom with a throw pillow with your childhood silhouette. You can custom-design the color, pattern, and size. Order now—delivery takes a few weeks.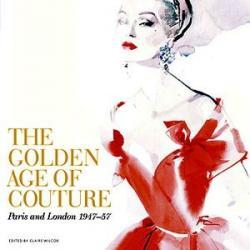 For the fashionista
The Golden Age of Couture, $48.
Stylish moms will love this coffee-table stunner, depicting images from the glory days of Parisian and British couture—1947 to 1957—dubbed the "golden age" by Christian Dior. Designers cataloged include Balenciaga, Dior, and Givenchy, with pictures from famous photographers such as Richard Avedon.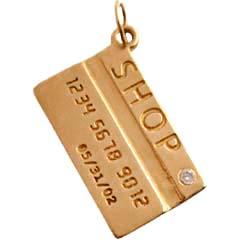 Credit-card charm, $200.
This Web site, the Internet's best for charms, has gold and silver charms in just about every style, shape, and genre imaginable. For those moms who long for an unlimited Amex, this gold credit-card charm, featuring a diamond accent, makes the perfect gift. For other options, browse categories such as "mom and baby," or type in a keyword to find something that tickles her fancy.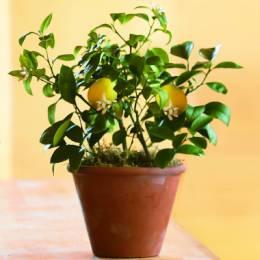 For the earth goddess
Organic dwarf Meyer-lemon tree, $95.
If your mother is a Whole Foods and Trader Joe's addict, she'll love this miniature Meyer-lemon tree, which can be planted indoors or out. Meyer lemons are slightly darker in color than conventional lemons and yield a sweeter, almost orange-flavored juice, perfect for cocktails or flavoring desserts. With proper care, the tree yields several full-size lemons each year.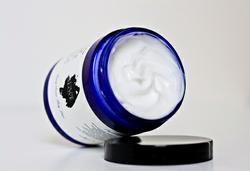 Orange-blossom body scrub and orange-blueberry lotion, $22.50 each.
Every mom deserves some pampering. Tell her to relax and indulge with For the Love Of . . . , a new DC-based line of organic and all-natural bath products designed specifically for women. Plus, Mom will love that 5 percent of all proceeds are donated directly to women's charities. Just a warning: These smell so good that you just may want to keep some for yourself!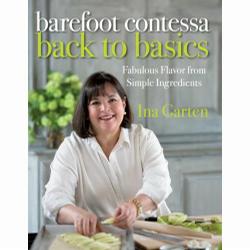 For Martha Stewart types
Barefoot Contessa cookbook collection, $22 each.
No cook worth her salt would want to be without this collection of cookbooks by the Barefoot Contessa, also known as Ina Garten. The newest, Back to Basics, showcases how to make flavorful recipes using simple, fresh ingredients. Novice and veteran chefs alike will find something to savor in these photo-filled manuals with recipes you'll turn to again and again.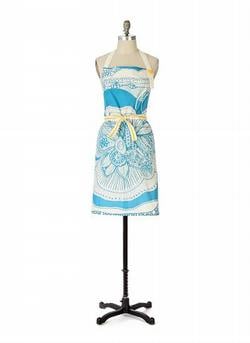 Floral apron, $28.
This cheery apron is so pretty, you almost don't want to cook in it. Mom will enjoy the retro theme and adorable shape, which fits nearly every body style with its adjustable tie waist. Plus, the best gifts are supposed to be things you'd want yourself, and this is something that a daughter who likes to cook will want to borrow when she visits home.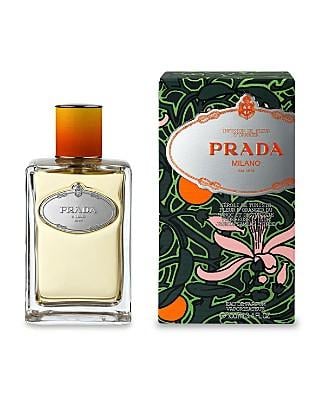 For the working mom
Prada Infusion de Fleur d'Oranger perfume, $74 to $135.
With the essence of orange blossom, tuberose, and jasmine, this sophisticated new scent from Prada is understated enough to wear into the boardroom and sensual enough to sport on a post-work cocktail rendezvous. Plus, the adorable vintage packaging makes it an attractive gift.
Gadget makeover, $129 and up.
If your mama can't live without her gadgets, she'll love a BlackBerry or iPhone makeover. This sweet company will trick out your electronics in any color scheme or custom-design a new product. Plus, it's a sure-fire way to know that she can tell her phone from yours when they're sitting on the table.
For the new or soon-to-be-new mom
Mama Mio BBB Kit, $70.
Soon-to-be moms should celebrate Mother's Day, too! Surprise her with the BBB, short for Boobs, Bellies, and Butts kit, which is jam-packed with mom-to-be safe lotions, oils, and skin soothers designed especially with her baby bump in mind.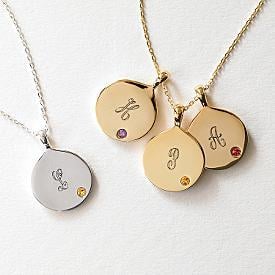 Birthstone pendant necklace, $79.95.
For moms who want to make a statement with their jewels, consider these chic monogrammed necklaces, available in sterling silver and gold vermeil. Each teardrop-shaped pendant comes with one initial and can be added on to as families grow.



→ Six Great Mothers' Day Brunches

→ Mothers' Day Gift Guide

→ Mother's Day Spa Specials

→ Flowers for Mothers' Day

→ Mother's Day Activities

→ Mothers' Day Brunch Menus and Specials

→ Mother's Day Hotel Packages

→ Great Day Spas