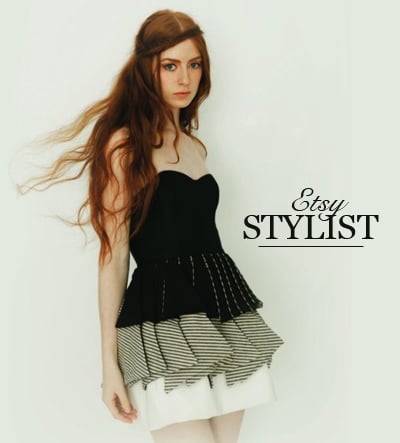 Got a hot date and a stale wardrobe full of winter holdovers? Pick up a sexy piece on Etsy and strut in style.
Don't look like you're trying too hard; pair this casual minidress with leggings. You'll be tempted to swish that skirt a little. La Luna minidress, Miss Brache, $79.
Play sweet and innocent in a sweetheart cutout dress from Vivat Veritas 7. Just prepare to be carded. $90.
Kick it up a notch with a bustier dress by Leanimal. Go neutral at night with the Niora dress, $625, pictured right, or try the denim Dallas dress, $165, for a night on the town.
Evoke old Hollywood at your next formal with this vintage bombshell gown in flamingo-pink chiffon. Miss Elliette dress, Butch Wax Vintage, $95.
Subscribe to Washingtonian
Follow Washingtonian on Twitter
More>> Shop Around Blog | Style | Find a Spa