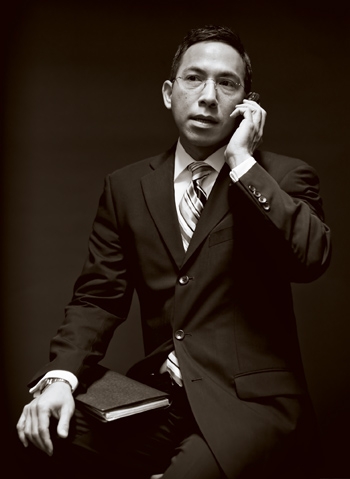 The Expert: Michael Deltette
Director of Catering at the Mandarin Oriental
How do you find a good wedding planner?
You should research them the same way you would a doctor. Don't go by the name, or by how expensive or inexpensive someone is. Find out how many weddings he or she has done, and whether they have worked at your event venue before. You have to be able to trust this person to deliver this experience for you.
Are there any off-label skills a planner should have?
Sometimes, I thank God that I have a degree in psychology! Planning a wedding can be very stressful for everyone involved, so being patient and having good communications skills are key. Learning to be an innovative, creative thinker is helpful; you have to be quick on your feet whenever a challenge comes up. I also have a culinary degree from the Culinary Institute of America, so I can help with menu selections.
What new trends are you seeing in food, decor, and color?
It's not new, but many clients are interested in organic floral arrangements, foods, and decor. If they can't go organic, they will try to serve sustainable foods or use local vendors. Purple, orange and lime green are big colors now, and that cuts across all ethnic and religious groups. After-parties are also very trendy. It's an opportunity for a totally different look and menu, like serving fresh donuts and having a coffee bar.
When should you get rid of a planner?
When you feel that they aren't giving you the time you deserve or sharing the vision you have. If you are prepared to start from scratch and move on to another planner, then go for it. If it's too close to your wedding date, you might just have to suck it up and hope for the best.
If you're planning a destination wedding, are the rules the same?
They are. But I advise brides to keep things simple and small, especially if your wedding is out of the country.
If you're a bride with a limited budget, who can you cut out?
Your guests! People you have not seen in ten years will end up costing you money.
Subscribe to Washingtonian
Follow Washingtonian on Twitter
More>> Bridal Party Blog | Wedding Guide | Wedding Vendor Search