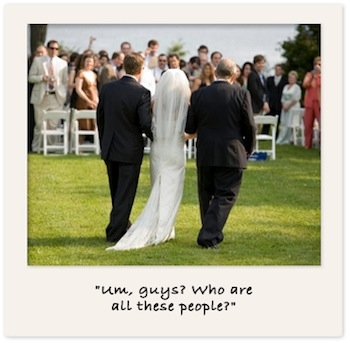 My fiance and I want a small wedding, but my parents (who are paying for a good portion of the event) want to invite over 200 of their "close friends." Do I have any ground to stand on?
It's your wedding, so of course you have a say. But the first step in the wedding-planning process should be a meeting with all parties to discuss the ground rules—the finances and the guest list are key parts of that agenda. If you haven't had that discussion, you should. One bride I know had a great criterion for her parents' guests—that they know the bride personally. Business associates, sailing buddies, and other friends who wouldn't be able to pick the bride out of lineup were not invited.
Do you have a wedding etiquette question for Leslie? E-mail kforrest@washingtonian.com and we'll get you the answer!
Subscribe to Washingtonian
Follow Washingtonian Bride & Groom on Twitter
More>> Bridal Party Blog | Wedding Guide | Wedding Vendor Search