Colorful cake pops from Lovepops. Photograph by Michael Shafrir
First came wedding cake, then came cupcakes, now it's all about cake pops—candy coated orbs of cake on a stick. Inspired by the cake pop trend that's swept the West Coast, DC's Omna Bhattacharya created Lovepops, specializing in these little morsels of sweet deliciousness.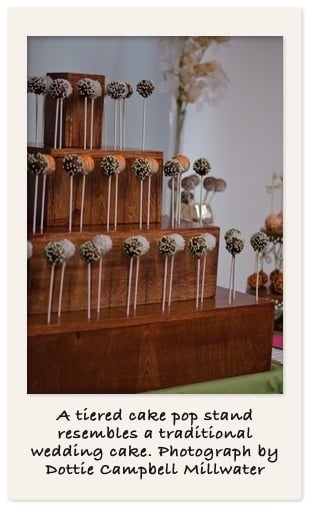 There are several cake and coating flavors to mix-and-match, from red velvet cake with white chocolate icing to peanut butter cake with dark chocolate icing. And for your wedding, the pops can be designed to match your color scheme.
We think these little guys could be the new alternative to wedding cake. For a traditional-with-a-twist touch, Lovepops offers a four-tier cherry wood stand that holds 108 cake pops and creates a wedding cake-esque vibe—feeding each other cake pops instead of slices of cake seems a lot less cumbersome anyway. But if you're a stickler for the classic wedding cake, the pops make great favors or dessert table additions for bridal showers, engagement parties, and weddings—you can even attach escort cards to them!
Pricing starts at $2.50 for basic pops; custom designs are priced separately. Discounts are available for orders over 100. Visit Lovepops's Web site for more details.
Subscribe to Washingtonian
Follow Washingtonian Bride & Groom on Twitter
More>> Bridal Party Blog | Wedding Guide | Wedding Vendor Search