New Year's Eve has come and gone, and we're dead set on sticking to our style resolutions. Though most have to do with editing down an excessive wardrobe and investing in higher-quality staples, continuing to stretch our fashion boundaries is always on the list. Here are five slightly out-there looks we're aiming to embrace—will you follow suit?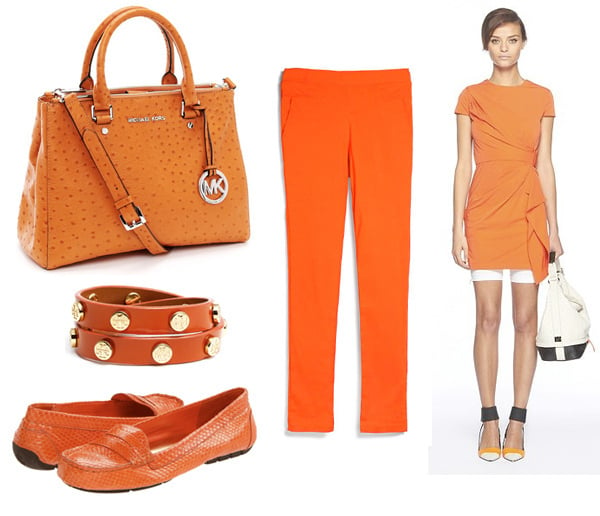 Pantone picked this juicy, sunny shade as its color of the year, so expect it to show up on all sorts of clothing and accessories this spring. Pair with tan and snakeskin for a smart work look, or make a bold statement with bright magenta or cobalt blue.
Bedford ostrich-embossed dressy tote, $348 at Michael Kors; Tory Burch double wrap bracelet, $95 at Tory Burch; Lauren by Ralph Lauren Corita loafer, $46.99 at 6 PM; Elastic orange pencil pant, $36.99 at Romwe; Alba Two mini dress, $365 at DVF.
2. The New Asymmetric Skirt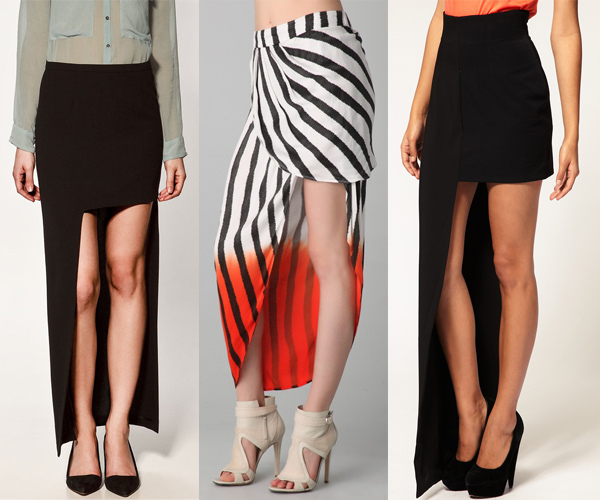 If your go-to going-out look is a basic black mini, try a new hemline instead. An asymmetrical skirt is short in the front, so you can still flash a little leg on a Saturday night, and the extended back keeps things interesting—especially when flowing behind you as you strut down the street. Though you'll find plenty of floaty, circular hems, 2012 is the year to try a more sharply angled transition. The abrupt jump from long to short on these numbers is sexy and modern.
Zara long asymmetrical skirt, $59.50 at Zara; Aqua Half Full asymmetrical maxi skirt; $82.72 at ASOS; Sass & Bide Where We Started striped skirt, $365 at Shopbop.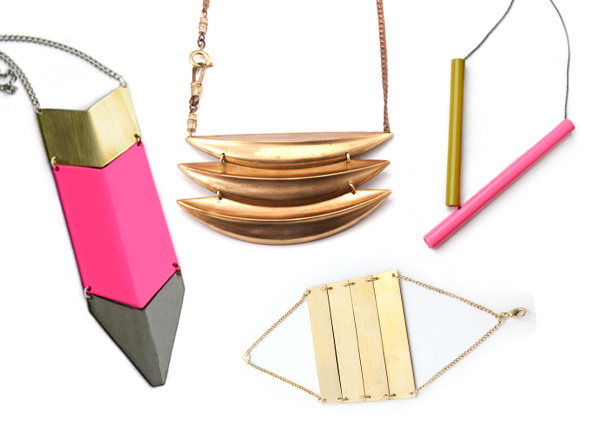 We're longtime fans of major bib necklaces, but our tastes have often gravitated toward intricate, colorful, and beady. Let things hang a little longer, looser, and more architectural this year with interlocking brass plates and sharp angles. When paired with oversize prints or draped solids, these pieces will make any outfit feel like it belongs at an art gallery opening. Want to really branch out? Try a chain-link vest or shoulder cuff from Candid Art.
Eagle Point brass, copper and enamel plate necklace, $188 at Minoux Jewelry; Cascade brass crescent necklace, $74 at Maslo Jewelry; Clear Fork enamel tube bead necklace, $68 at Minoux Jewelry; Walk the Plank Large bar bracelet, $68 at Maslo Jewelry.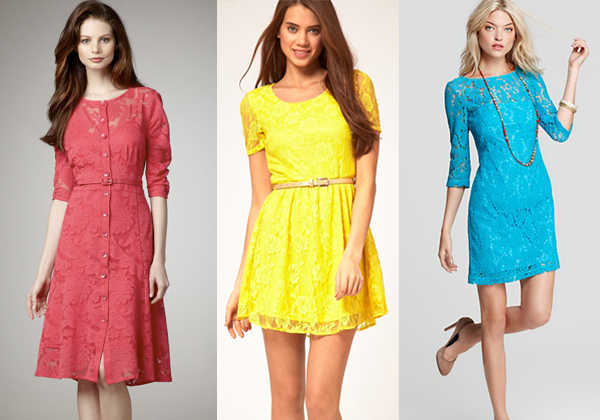 Lace shifts are always a popular option come holiday party time, but they can feel somewhat stuffy the rest of the year. Avoid looking like a frump by opting for pieces in muted red or deeply concentrated pastels. These shades feel freshly elegant in classic shapes such as long-sleeved dresses—just look at Victoria Secret model Miranda Kerr.
Nanette Lepore Rock Steady lace dress, $448 at Bergdorf Goodman; Rare lace cap sleeve skater dress; $89.08 at ASOS; Trina Turk Atlantis shell lace dress; $258 at Bloomingdales.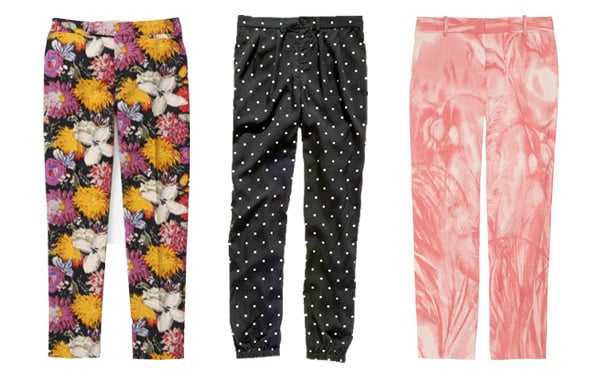 Blame J.Crew for this one—structured slacks are coming back in a big way, and the all-American outfitter isn't shy about dousing them in eye-catching fabrics. Wear them à la Lacey Maffettone of A Lacey Perspective, with stilettos, bright lipstick, and a slightly oversize button-up for an effortlessly glam evening look.
Floral cotton Tropica Crops, $148 at Anthropologie; Salt & Pepper Slouch Pants, $98 at Madewell; Waterfloral Cafe Capri pant, $228 at J. Crew.