Sola Biu has always known two things: She wants to help kids, and she loves repurposing vintage items. Oynx Feather, the jewelry company she began in 2009 and runs out of her Union Station apartment, combines both of these passions.
"I was chatting with my girlfriends about how we all wanted to be doing something we loved but have it matter," says the media relations coordinator of the beginnings of her jewelry line. One of Biu's friends encouraged her to make this dream a reality, and when boutique owners started noticing the handmade necklaces she'd wear, Biu knew she'd found the perfect combination.
Nowadays, 15 percent of every Onyx Feather purchase is donated to the Invisible Children Legacy Scholarship Fund, which Biu picked for its use of creative methods to improve the lives of impoverished children in Uganda.
"They address not only a child's immediate physical needs, but also his or her long-term needs," says Biu of the education-based program. "That is how you change a community and help it to rebuild."
We recently sat down with the bubbly, put-together do-gooder to discuss building a business in DC, local designers she loves, and jewelry essentials for every Washington woman. Read on for her insights.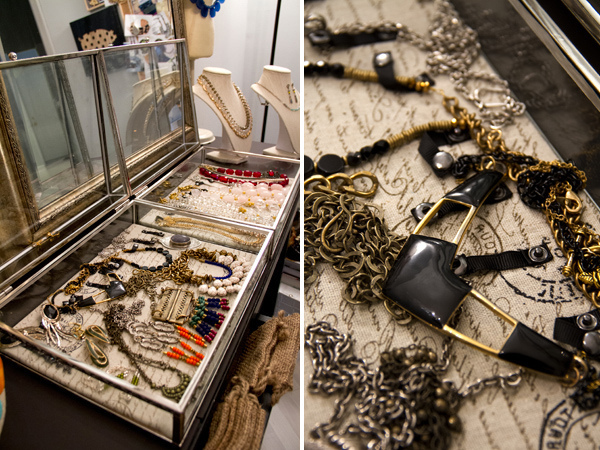 Where did the name Onyx Feather come from?
I had heard this Little Dragon song called "Feather," and it was just so chill and mellow that I loved it. I was trying to think of something to pair it with. I think sometimes I'm a bit of a contradiction, and I wanted a name with a contradiction. I was thinking about stones that I really liked, and I love the onyx stone. It's a little mysterious and heavy; I liked putting that together with feather.
Each collection in your jewelry line is based on a different international capital city. How did you come up with that idea?
I grew up all over and spent a lot of time in London and Nigeria. I was surrounded by different environments and cultures all the time. I love the idea that when you're in different moods you want to wear different jewelry. Maybe you're channeling summer and want to go tribal, or you feel like playing the elegant girl role. I drew from that and made the collections about inspiring cities. You can find something for every mood.
Tell us a little more about each of the collections.
Rio is flirty and brilliantly hued. Grab a Rio necklace if you are going out on the town in a sassy dress and don't mind all eyes fixated on you. The Cairo collection is enigmatic and artsy. This is the go-to line for date night at a museum exhibition or a jazz club. Cyprus is earthy and chic and goes well with a simple shirt, jeans, and heels—they're perfect pieces for a weekend brunch or a day at Eastern Market. The St. Petersburg collection is your place to turn for a statement piece for a gala, engagement party, or wedding. And Paris is flashy and elegant. There is a lot of quartz in that line. You want to wear Paris pieces to dinner.
Have you visited every city you have a collection for?
No, but I have a standing pact with my girlfriends who helped me start the line to visit one collection city every year. It is probably not the best time for Cairo, but Cyprus is definitely number one right now.
What do you feel your niche is in the DC design world?
There aren't a lot of DC-based designers who produce one-of-a-kind jewelry—especially jewelry that advocates for important issues that socially conscious Washingtonians care about. Onyx Feather fills that niche.
What are the pros of designing in DC?
The diversity of the city. You can draw inspiration from anything, and people are always coming and going. It's really nice to be surrounded by people who are conscious of social responsibility, too.
Are there any cons?
Materials can be more problematic here than in, say, New York. I have plenty of options when it comes to vintage, but I'm limited as to where I can find semiprecious stones.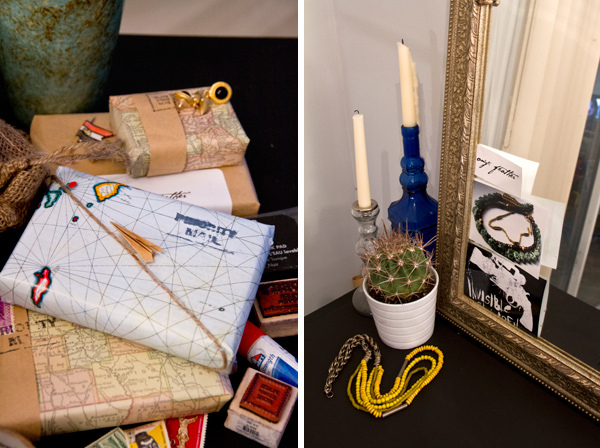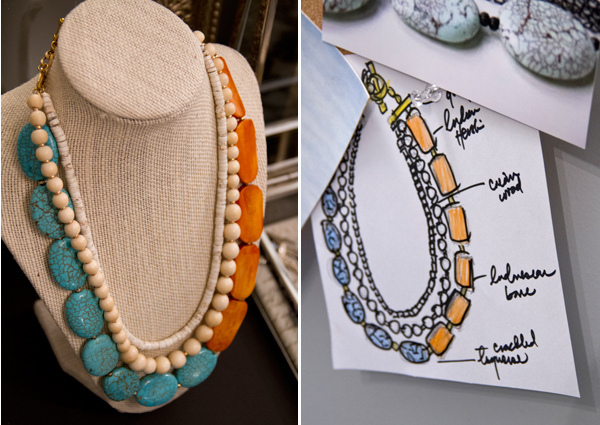 How does working from your apartment affect your jewelry?
I've learned from a trial and error process. If you work in a vibrant environment filled with inspiration, it will reflect in your work. If you work in a four-by-four padded cell, your jewelry will probably end up looking a little mental.
What's your favorite piece in the collection currently?
There is an amber and gold pendant in the St. Petersburg line. It is long, really fun, and very versatile. I love statement pieces, and I don't usually wear pendants, so it is a departure from my usual style.
Where are your favorite stores to shop in Washington?
I love Legendary Beast on U Street. They have beautiful pieces. But flea markets are really my scene. I've found so many amazing pieces at the Georgetown Flea Market, especially. There is a woman who sells vintage chains that I love, and the guy next to her sells vintage camera pieces. You never know what you'll find.
Which jewelry designers inspire you?
Vintage Givenchy pieces are so classically beautiful. And currently I'm loving Fallon [by Dana Lorenz]. She has this wild, dangerous aspect to her jewelry.
Are there any local designers you love?
De*nada accessories are amazing! I have the infinity scarf I just never take off.
What are a few jewelry essentials for any Washingtonian?
I'd say a stately, timeless necklace is a must. And a watch for figuring out exactly when you need to give up on the Metro and grab a cab.
What is your favorite piece of jewelry you own?
A simple ring with turquoise in it. It was a gift from the friend who challenged me to start Onyx Feather. She got it in Peru.
If you could only wear one style of jewelry for the rest of your life, what would it be?
This is all thanks to my mom. When I was little, she always told me, "Wear earrings, or you look like a little boy!" It's ingrained in my head now not to leave the house without earrings. So I guess I'd choose a pair of classic studs. Or maybe funky studs.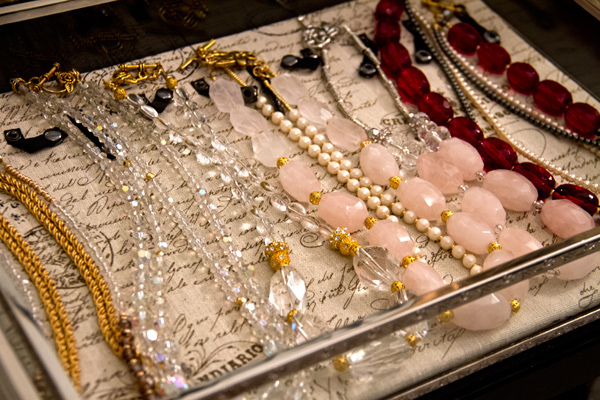 All photographs by Kelci House.