Who: Erika Sanchez, 25
Associate digital producer at Powell Tate/Weber Shandwick
What she does: I work in digital communications and spend my days providing strategic counsel for online communications campaigns for government, nonprofit, and corporate clients.
Describe your work style: Clothing is a medium through which to tell your story–your personal brand–without having to say a word. I want my style to convey that I'm a creative person. Creativity is important at an agency, especially in the ever-evolving digital space. I work in a casual environment, so I like to have fun with what I wear. I like to think outside the normal constraints of fashion, and I think you can accomplish that with statement pieces.

Outfit One: A Typical Day at the Office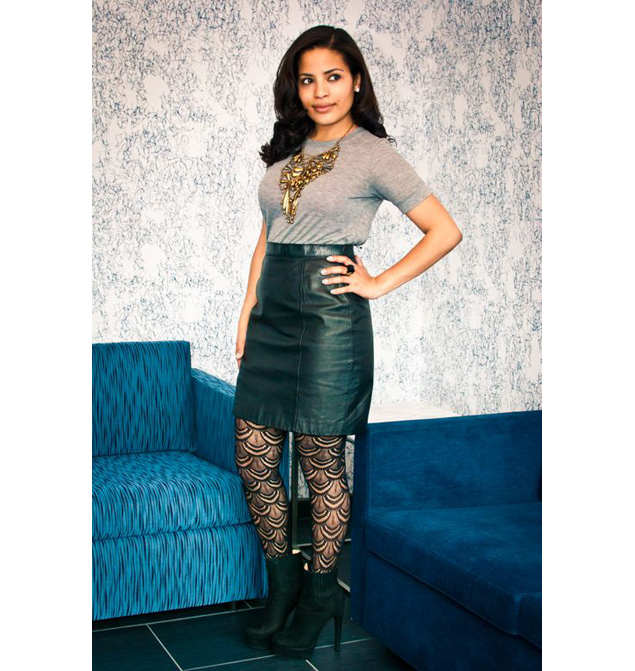 I like to dress up for no good reason other than wanting to wear what's in my closet. I love the way this leather skirt looks against the bold print on my tights, and then how my tights speak to my necklace. The basic gray tee is a canvas, and the platform booties? Major.

Vintage leather skirt, H&M T-shirt, Target tights, Claire's necklace, Rachel Zoe shoes.
Outfit Two: Brainstorming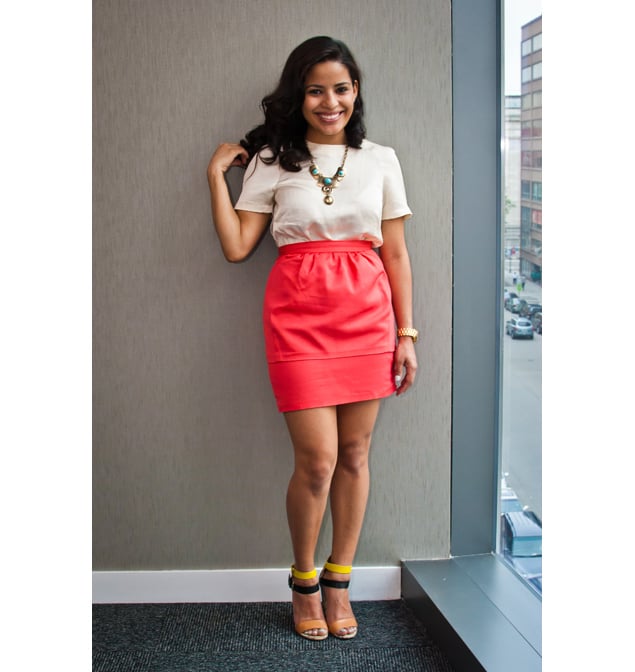 When it comes to drumming up new ideas, thinking outside the box is a requirement. I draw so much from my clothes, and this look definitely fuels my creativity. I love how there's a little burst of color on both my shoes and my necklace, but the real focus is the coral peplum skirt.
H&M skirt and top, Zara shoes, Forever 21 necklace.

Outfit Three: Client Meeting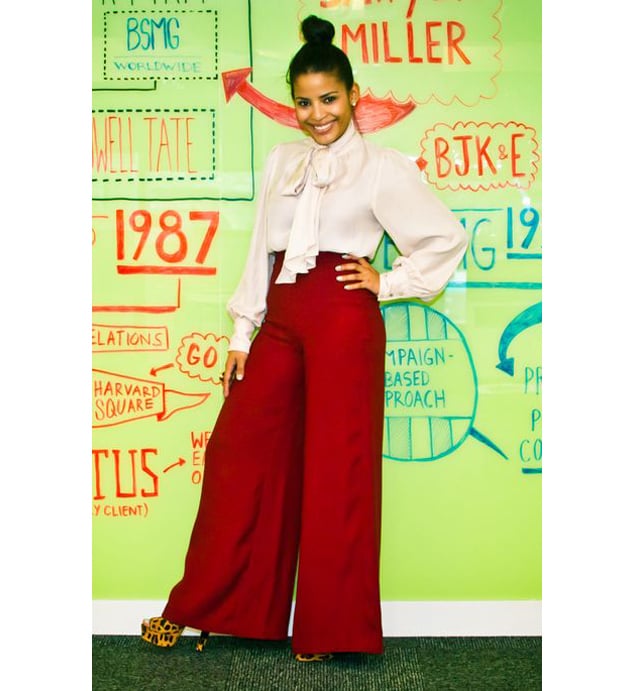 I love wearing elegant blouses with bold wide-leg pants to big meetings. It's my antidote to a pantsuit, which can look stale and uninviting. You can look professional and still have flair.
Forever 21 wide-leg pants, Zara blouse, Steve Madden shoes.
Outfit Four: Compiling Reports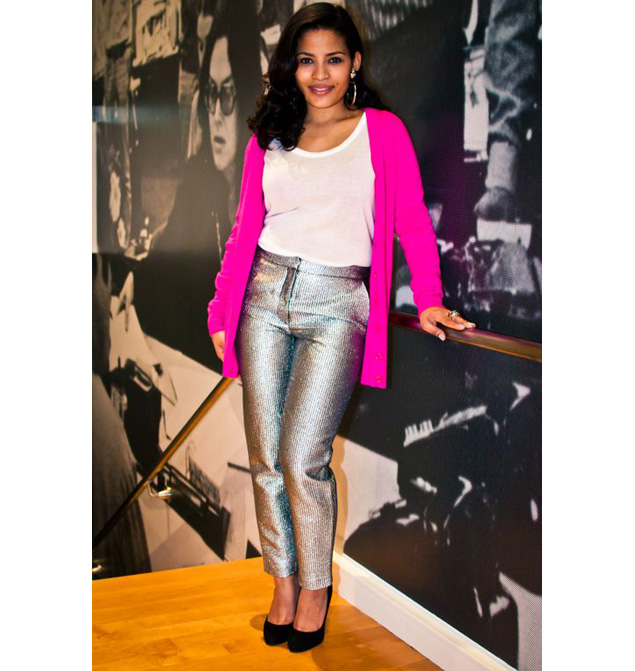 When I need to pull together an analytics report for a client, which is often, I typically sit at my computer for hours. Not only are these silver pants comfortable, they also give me an instant boost of energy! My outfits definitely influence my mood, and when doing reports that can get tedious, I want to keep the energy high.
H&M pants, Forever 21 cardigan, Brian Atwood shoes.

Think your 9-to-5 style deserves a chance in the spotlight? E-mail szlotnick@washingtonian.com with photos and a job description and you could be featured here!