If there's one standard wardrobe staple for spring, it's the cardigan. It can be dressed up or dressed down, and it's light enough for a sunny day–but will still keep you warm on a chilly night. I don't have a lot of cardigans, but the three I do keep in my closet are on constant rotation. Here are a few of the ways I plan on wearing them this season.
As a pop of color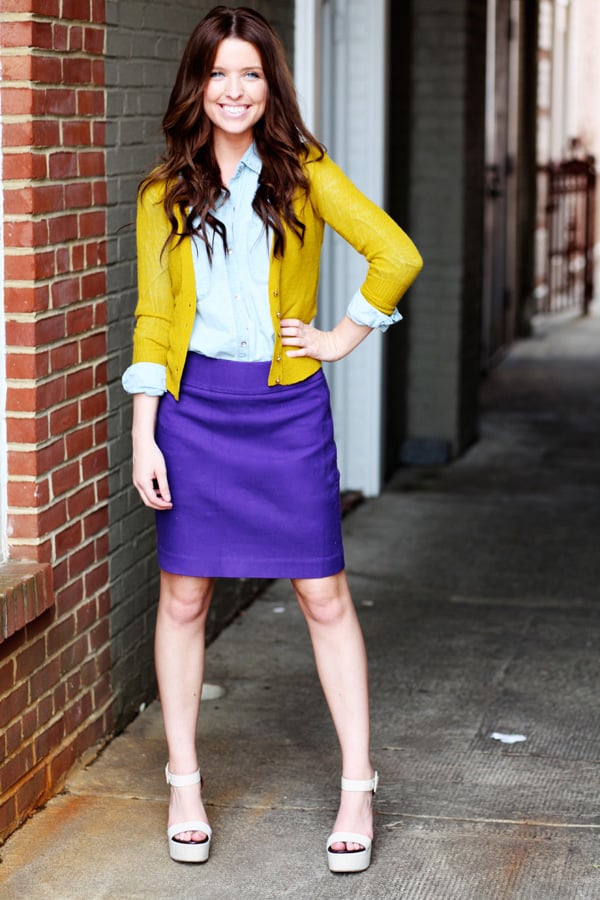 A bright cardigan, like the chartreuse one I'm wearing here, is one of my favorite ways to punch up an outfit. Don't shy away from mixing it with other pops of color either. Mixing a few brights together is a great way to look springy and fresh.
Frock Candy wedges, Banana Republic pencil skirt (similar), Forever21 button-down shirt (similar), J. Crew cardigan (similar).
Swapped out for a blouse

If you find a cardigan that buttons high enough, wearing it solo is a great way to keep things classic and simple.
Nine West heels, Urban Outfitters skirt (similar), J. Crew belt (similar), Pree Brulee necklace (similar), Target cardigan (similar).
As an unexpected accent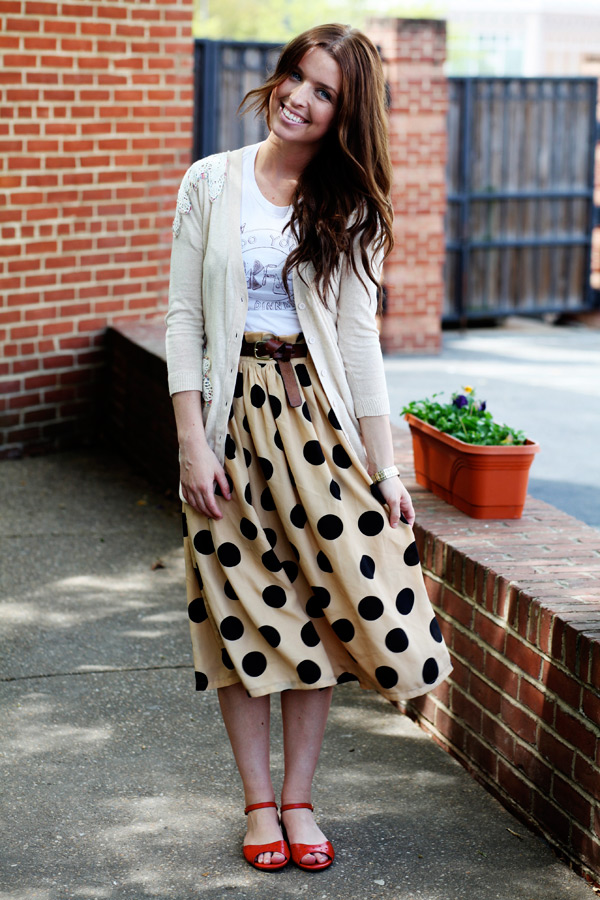 The feminine lace detailing on this cardigan is a fun detail to mix in with my polka skirt, bright red shoes, and graphic T. Easy and relaxed, this is a great look for a Saturday picnic at the park.
Windsor polka dot skirt, Madewell sandals, Dressing on the Side T-shirt, Shop Mamie cardigan (similar).