Who: Erin Grody, 25
Management consultant, Accenture
What she does: I help companies with the design, development, and delivery of business transformation strategy, system design and implementation, and organizational change management. During a typical week, my job requires me to work from multiple locations. As a result, Accenture offers a variety of technologies that allow me to work effectively anywhere at any time, including our new office in Ballston.
Describe your work style: Whether I'm going to a client meeting, an Accenture meeting, or hanging out with friends, I get dressed every day for myself. For me, fashion is a true art form–a conversation, a harmony, an easiness between you and your clothes. Above all, it should be fun and is about what pleases you, the wearer, so that you can feel balanced and can smile from within. And a few good accessories never hurt.
Outfit One: Business Casual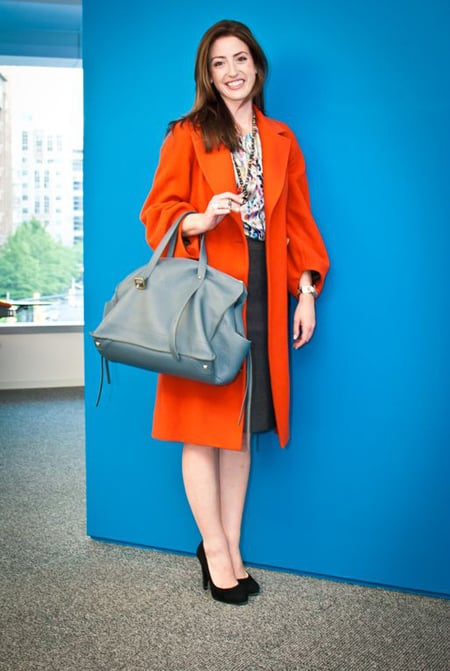 I always feel chic in this coat! I would wear this to an Accenture team meeting at our home office, where we're encouraged to wear business casual/business professional.
Dries Van Noten coat, Theory top, J.Crew skirt, David Yurman ring, Golden Goose purse, Bally shoes, and pearl necklace from Eastern Market.
Outfit Two: Client Meeting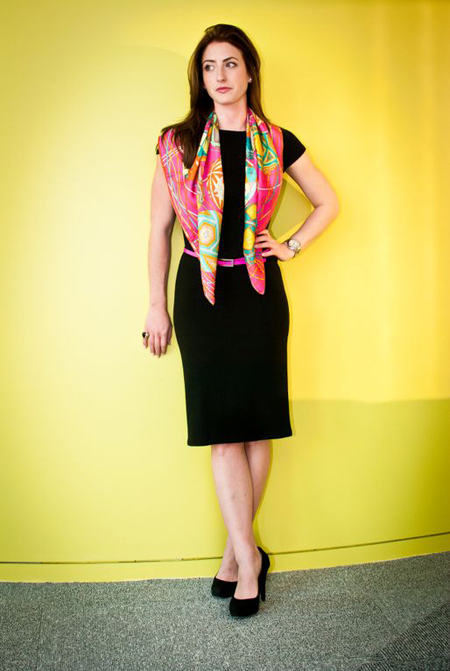 I wear this scarf in so many ways—draped over my shoulders, on a handbag, or braided in my hair for a fun twist. I would have worn this outfit to a meeting with my last commercial client, who was located in Miami. This outfit is still professional, but the pink scarf and belt add energy and transform a basic black dress into a statement piece.
Ralph Lauren dress, Hermès scarf, Michael Kors belt, and Bally shoes.
Outfit Three: Working From Home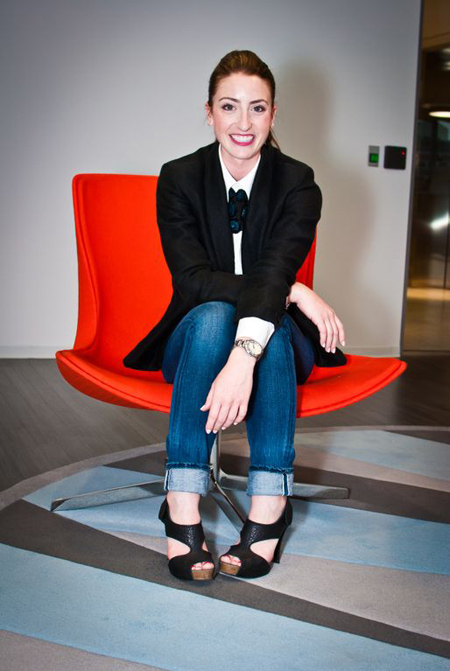 Accenture's mobile technology allows us to support our clients from pretty much anywhere. When I work from home, I like to get dressed in an outfit similar to what I'd wear to lunch or shopping with friends. While it's tempting to always wear yoga clothes when I work from home, getting up and dressed in the morning helps start my day off right.
Golden Goose jacket, Theory button-down, Goldsign jeans, Pedro García shoes, and Karen Millen necklace.
Think you or someone you know deserves a chance in the What I Wear to Work spotlight? E-mail szlotnick@washingtonian.com with pictures and a job description for consideration.