Rainboots are a must for the spring season, and I'm excited to break out my own. When it's cloudy and dreary, I tend toward cool tones and neutrals, but a set of vibrantly colored wellies will brighten up any rainy-day look (a pop of pink lipstick doesn't hurt, either). Here are three ways I plan to style mine through the showers.
Preppy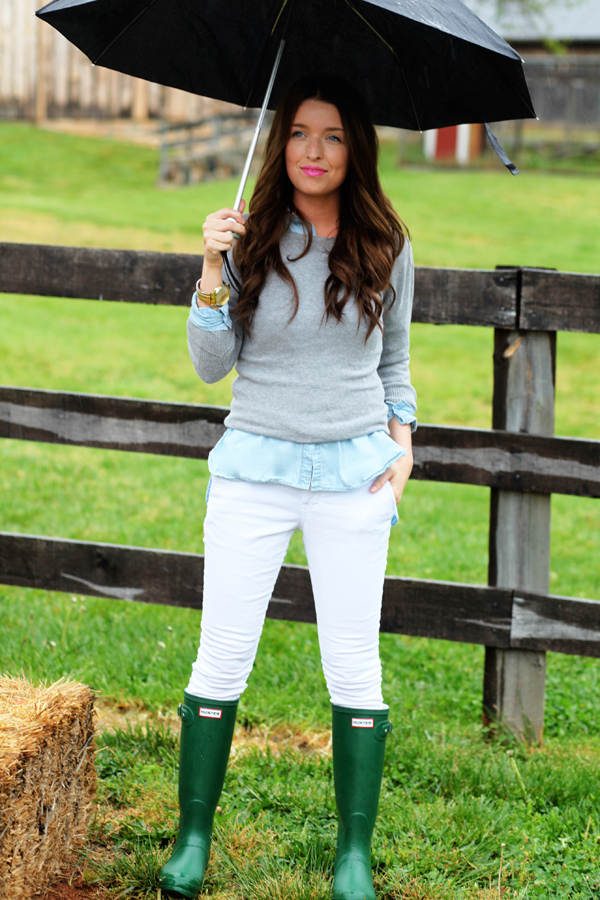 Channel always-classic Kate Middleton with a collared button-up, a pullover sweater, and a pair of crisp white pants.
Hunter rainboots, Forever 21 jeans (similar), chambray shirt (similar), and Target crewneck sweater (similar).
Feminine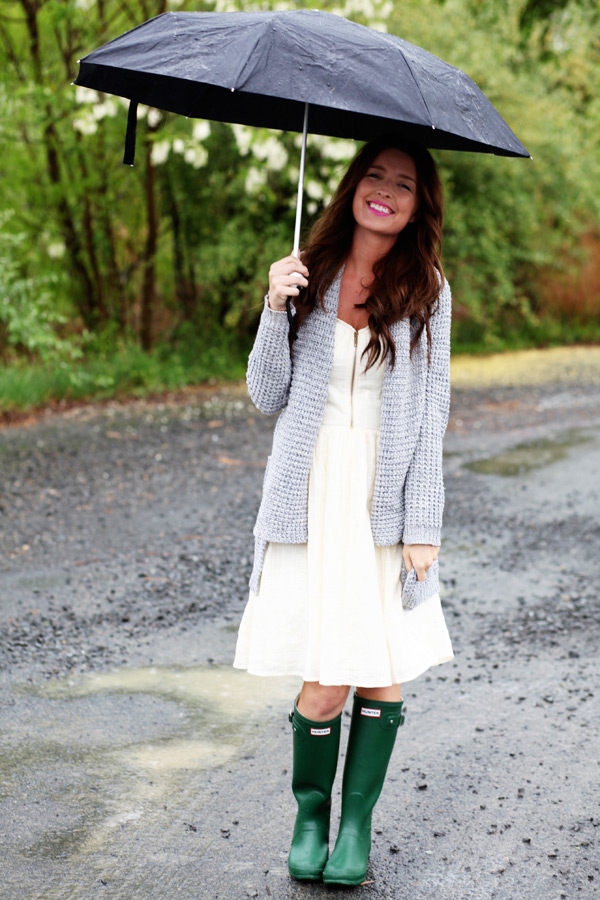 There's nothing easier than a sundress and rainboots. To keep warm on a cooler day, top things off with a long cozy sweater.
Hunter rainboots, Shop Mamie sundress (similar), and Lauren's Picks cardigan.
Relaxed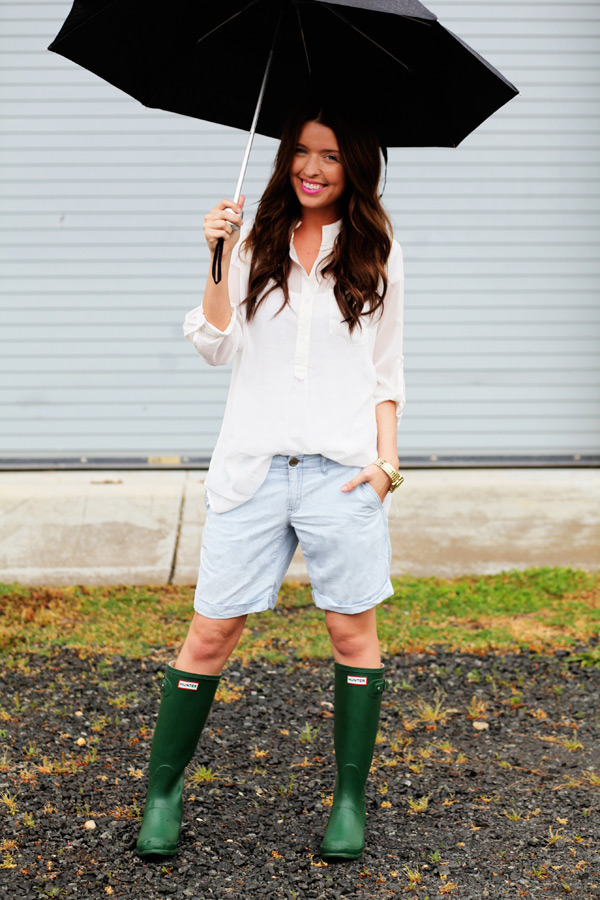 Tuck a flowy blouse into a pair of boyfriend shorts for a look that maximizes comfort without sacrificing style.