Who: Jason Edward Tucker, 21
Gallery sales assistant, Morton Fine Art
What he does: The mission of Morton's Fine Art (MFA) is to provide access to museum-quality contemporary art through a combination of innovative exhibitions and a new generation of art services. My job includes graphic design, sales, and social media coverage for the gallery. I also work as a photographer at many of the openings we have throughout the year.
Describe your work style: A mesh of early-1900s male fashion (think Adventures of Tintin) and a modern steampunk aesthetic. I've also got a fixation with brooches, small women's watches, and other shiny trinkets, so I guess there's a bit of a grandmotherly vibe in there, too. I tend to mix and match my casual wear with my dress wear for clean everyday looks. Luckily I have no dress code in my work environment, allowing for full freedom of wardrobe regardless of the occasion.
Outfit One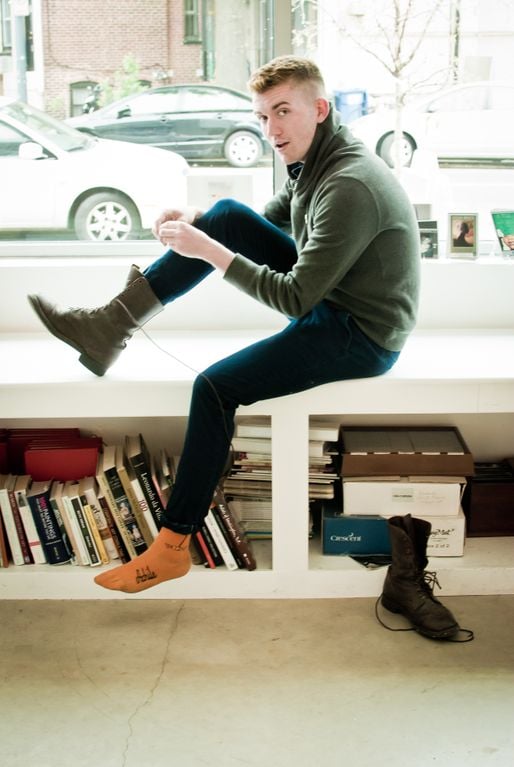 Ralph Lauren sweater and paratrooper boots thrifted in Williamsburg.
Outfit Two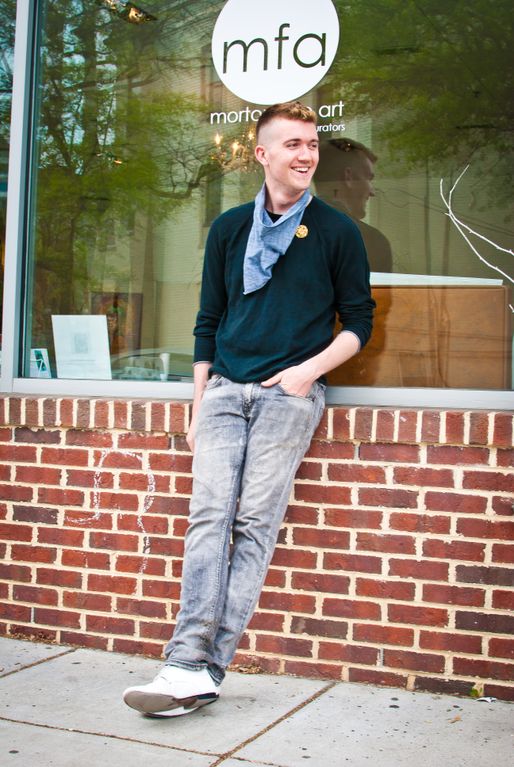 Converse sweater, Levi's jeans, custom-made bandana, and thrifted boots.
Outfit Three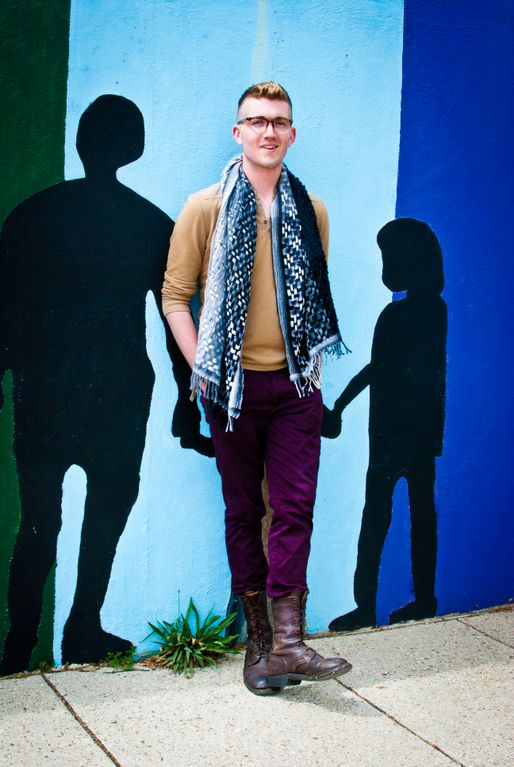 All thrifted in the Mission District of San Francisco, except for the paratrooper boots, which are from a small consignment store in Williamsburg.
Outfit Four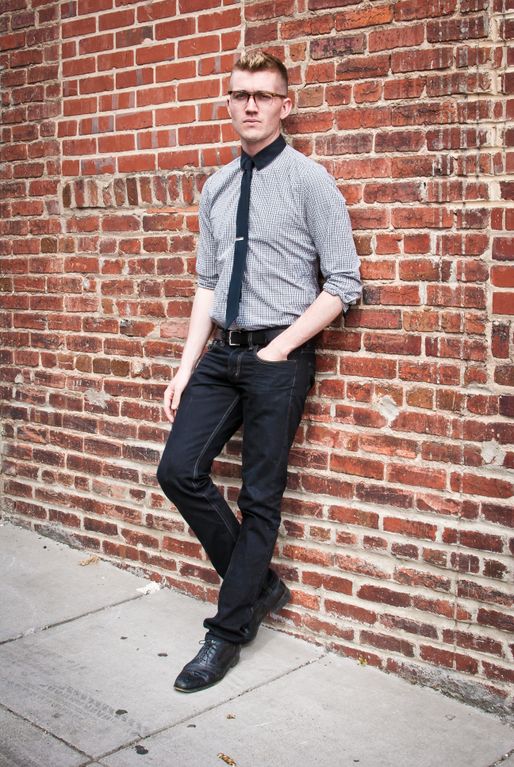 H&M shirt, Levi's jeans, and tie, shoes, belt, and tie clip thrifted in the Mission.
Think you or someone you know deserves a chance in the What I Wear to Work spotlight? Email szlotnick@washingtonian.com with pictures and a job description for consideration.