Who: Alexandra Kogan, 24
Communications Specialist, Asian American Justice Center (AAJC)
What she does: The AAJC is a nonprofit that advances the human and civil rights of the Asian-American community. I manage social media and produce traditional communications pieces such as op-eds and press releases. The best perk of my job is definitely the feeling you get at the end of the day knowing that you're working for the greater good.
Describe your work style: Classic with an unexpected edge. I love conservative cuts with stylish details like bright pops of color or a well-crafted clutch. Communications as an industry allows for creativity, so I try to reflect that in my wardrobe. My go-to pieces would have to be the reliable black pencil skirt, a mixture of colorful tops, and statement necklaces.
Outfit One: Going to a Symposium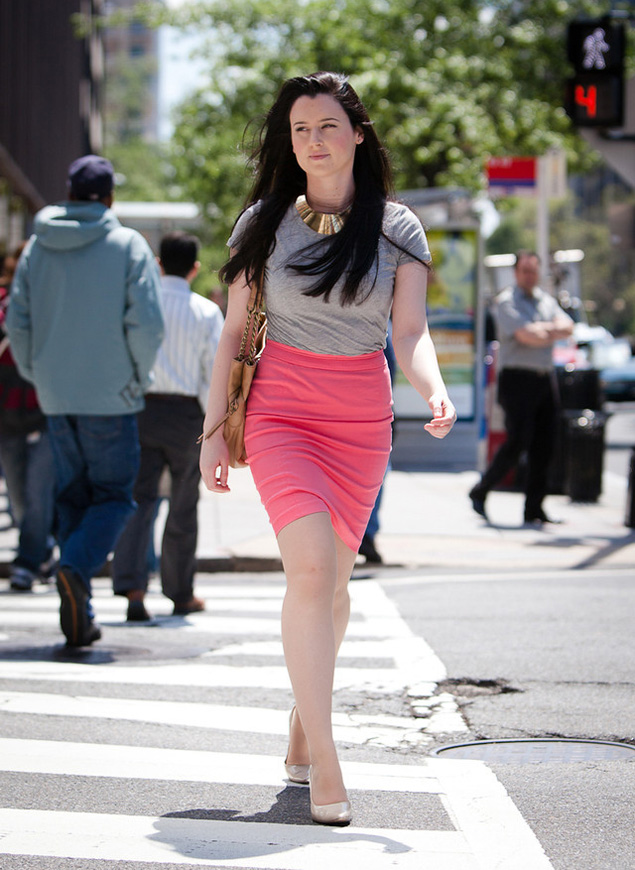 Often I'll attend symposiums at think tanks to find out the latest in nonprofit trends or Asian American demographic studies. You can never go wrong with the classic pencil skirt. I like this outfit because it juxtaposes neutral gray with a bright splash of calypso. Bold architectural statement necklaces add the perfect punctuation.
H&M skirt and top, Aldo necklace and bag, and Nine West shoes.
Outfit Two: Digital Strategy Sessions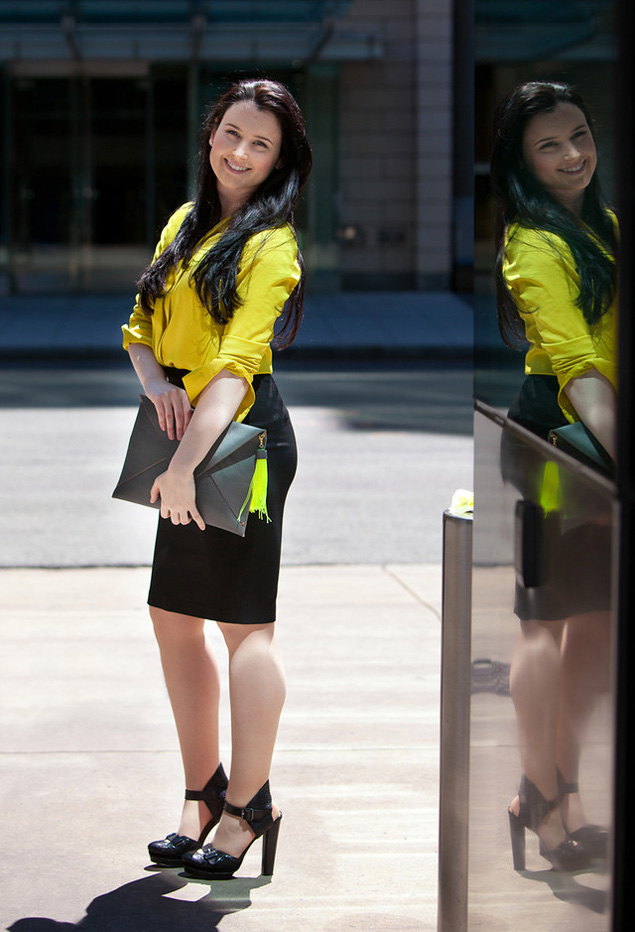 A well-crafted clutch is a great conversation starter, perfect for networking at strategy sessions on best practices in digital advocacy. I love this outfit because of its textures–the stretchy comfort of the ponte pencil skirt, the airy silk top, and the snakeskin pumps. The neon tassel and gold hardwear of the clutch add interesting accents.
Ann Taylor blouse and shoes, Zara skirt, and Yunjung Kathy Lee of Inchoate clutch.
Outfit Three: Casual Fridays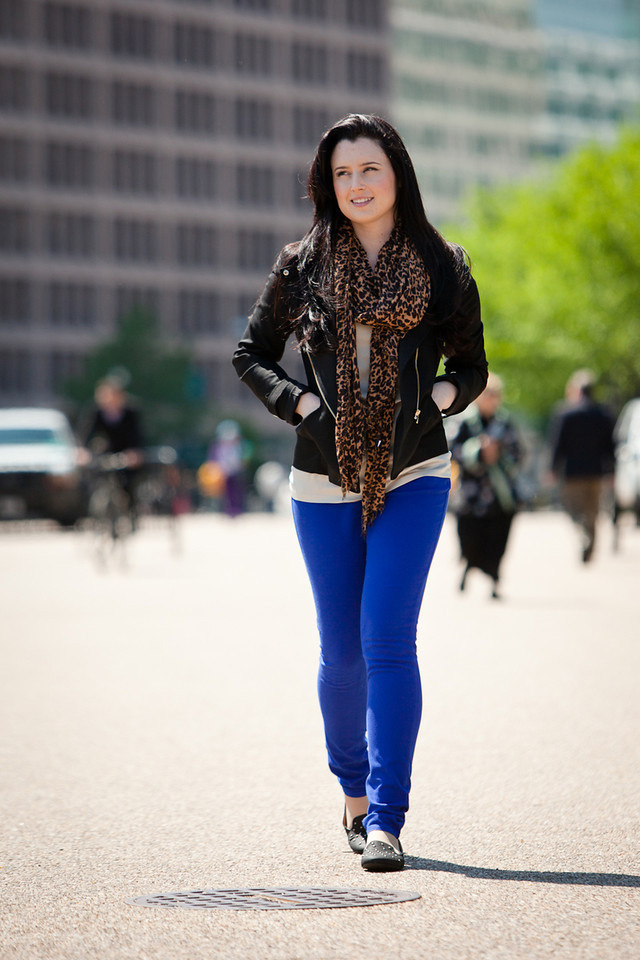 I love casual Fridays because they remind me of "free dress" days at my uniform-required high school–a chance to display your style in a more low-key way. This outfit really shows my LA/West Hollywood roots. The cream top and bright jeans soften the edge of the moto jacket and studded smoking slippers. The leopard-print scarf just adds extra flair!
Ann Taylor jacket and tank, Tasha scarf, Bar III jeans, and Wanted flats.
Think you or someone you know deserves a chance in the What I Wear to Work spotlight? Email szlotnick@washingtonian.com with pictures and a job description for consideration!
All photographs by David Phillipich.