Fresh, light, and super-easy to layer, one of my favorite trends for spring right now is the white on white look. Sure, it's a bit daring (and tricky to keep clean!), but if you're willing to go the distance, it can suit a wide variety of styles. Here are three ways I like to rock it.
Classic Equestrian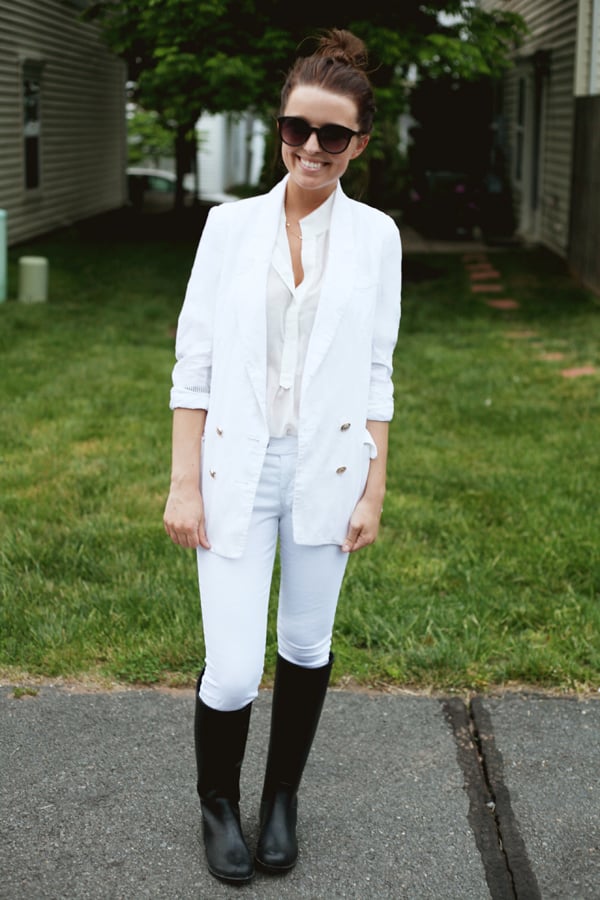 Urban Outfitters boots, Forever21 Jeans (similar), Windsor tunic blouse, Forever 21 blazer (similar).
Easy Elegance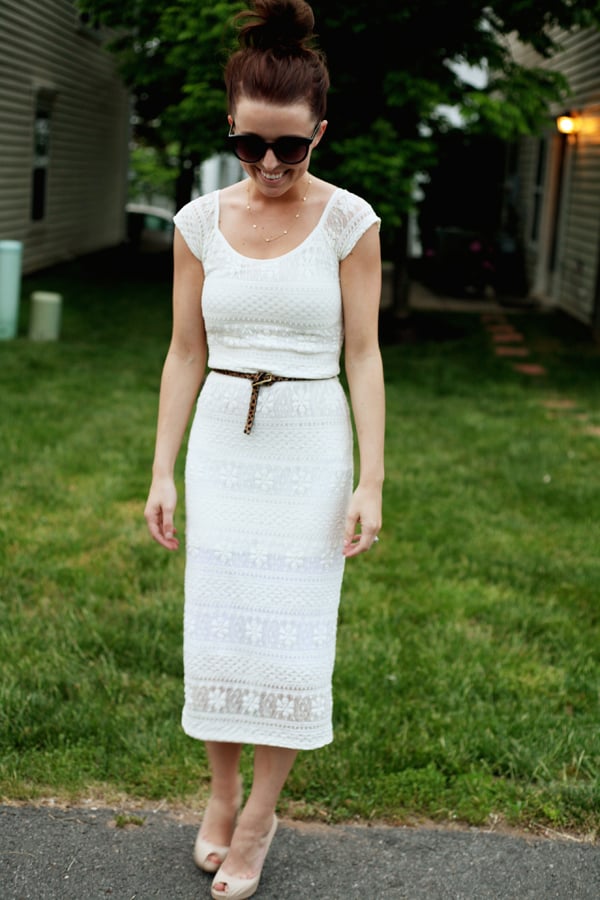 A little white dress is essentially the LBD of summer.
Urban Outfitters dress, J. Crew belt (similar), and Michael Kors shoes (similar).

Prim & Proper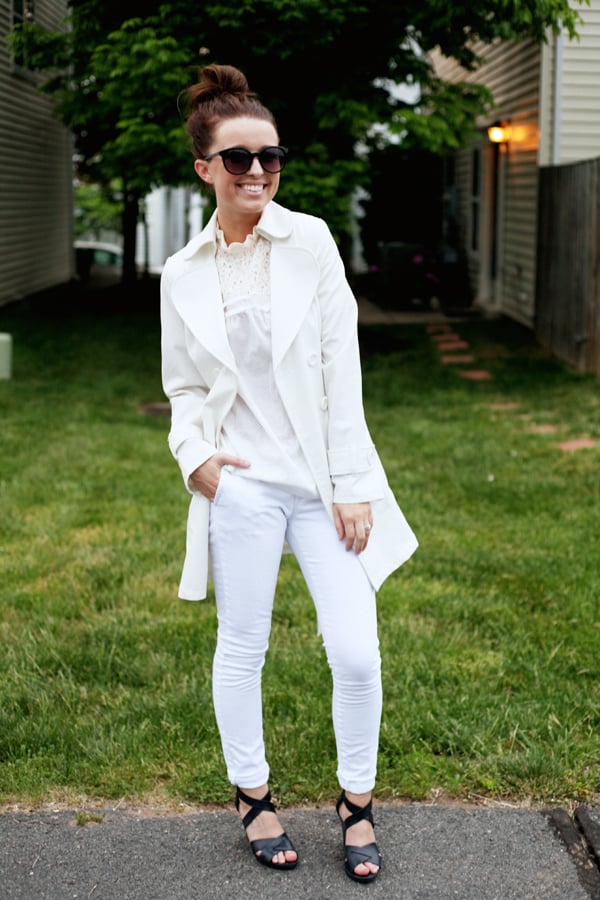 It's always a good idea to mix patterns and textures in a monochromatic color scheme. Here, jeans, a silky trench, a lace-detailed top, and strappy leather shoes mix to form a just-dressy-enough outfit.
Topshop shoes, Forever 21 jeans (similar), Fossil blouse (similar), Forever 21 trench coat (similar).