Take a look at several David Mitchell-designed rooms, and
you might be hard-pressed to find similarities. The spaces are all
clean, comfortable, and well edited, but beyond that the styles
are incredibly varied. And that's exactly what Mitchell wants
to achieve.
"The days of a designer with a signature look are over," he says.
Mitchell prides himself on not inserting his own
tastes into a client's home and prefers drawing on their personalities
to
create tailor-made spaces. He's come a long way since his days
of rearranging his parents' living room furniture to his liking,
which he says led eventually to his career in design.
With a degree from Virginia Commonwealth University
and more than 20 years in Washington under his belt, he has become
intimately
familiar with the design preferences of our fair city. And he's
even built an arsenal of tools he relies on in each project
to achieve his signature "non-signature" style.
Color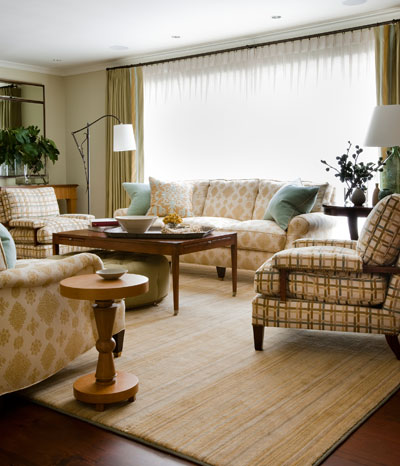 "Color adds depth and interest, and really brings
personality to a room. We live in a city of beige, but I've found that
people
who live in a house with color are happier, which is why I love
working with color in my designs. We use ethereal colors to
create serene spaces. I actually had a client tell me I had
ruined her social life because now all she wants to do is stay
in her home."
Artwork
"There is nothing worse than a house without something on the walls, but so many people are intimidated by artwork. We love
to show our clients how to incorporate art into their home and how it can be individualized to their tastes."
Accents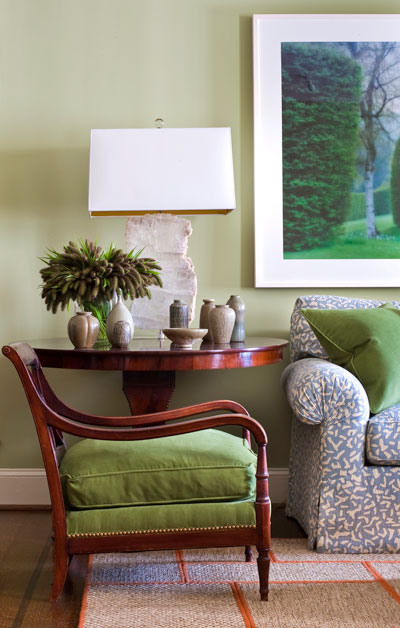 "It's not unusual in Washington to find that clients
want a room to be completed. They're busy people and don't have time
to find the finishing accessories. And I'm the guy who likes a
project to be completed, so I love finding those last little
accents that complete a look."
Handmade Objects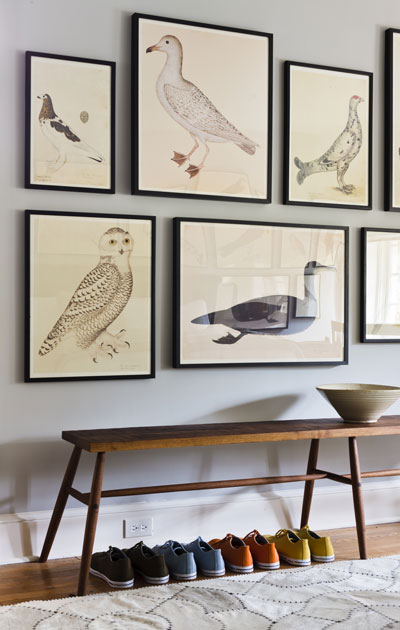 "One of the things I want when working with clients is to ensure that their home winds up reflecting their tastes, not mine.
Handmade items can bring that sense of individuality to a room."
McLain Weisland's "Estate" Mirror
"This is my go-to mirror, and it is perfect. It can
look great in either a traditional or a modern interior, which is why
it's one of the few things I'll actually repeat in spaces. It's
very architectural, so it spices up a home that may be lacking
architecturally and gives it that instant 'wow'. It measures 42
inches, which I think is the perfect size; it makes it suitable
for a powder room, over the fireplace, or in your dining room. I
just ordered it for my own house."