Moving out of your fashion comfort zone can seem intimidating at first, but there are ways to make the process less scary. By pairing one "risk" with other articles of clothing you feel completely comfortable in, you'll get an outfit that's a nice mix of understated and fashion-forward style. Here are three slightly out-there looks I plan on rocking in the upcoming weeks—what will you be trying?
Monochrome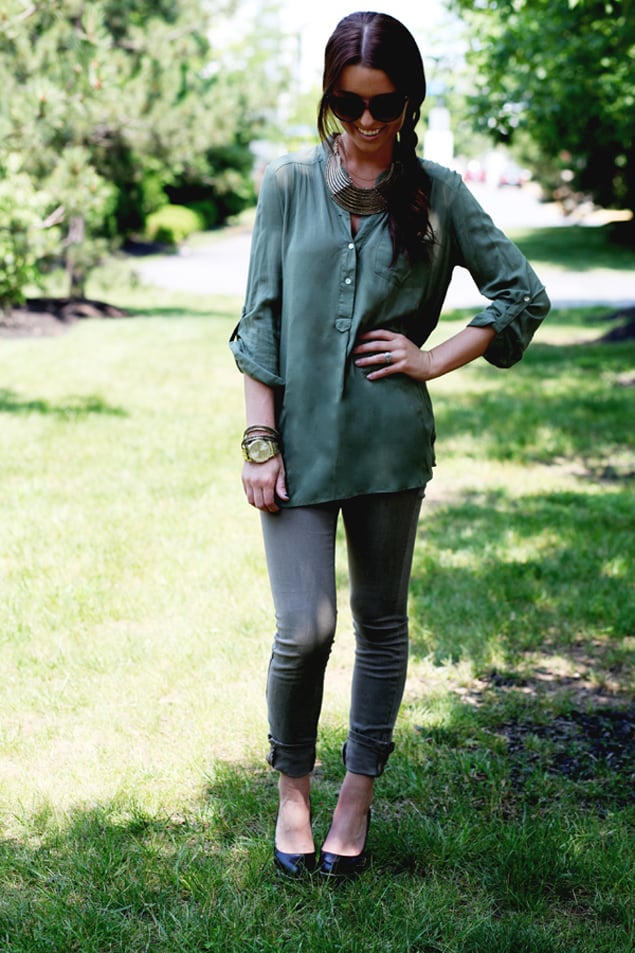 The one-color look is best pulled off in clothing that fits well. If you dare to wear one shade, it's important that all the pieces flatter your body.
Forever 21 pants (similar), Jessica Simpson pumps (similar), and Windsor tunic, necklace, and sunglasses.
Feminine Androgyny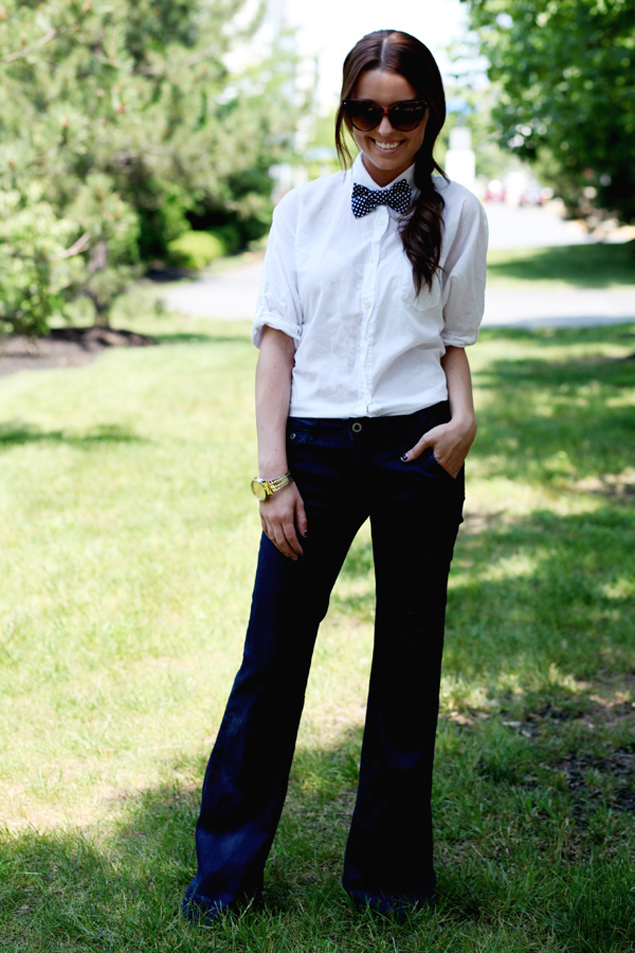 Keep your ensemble tailored and simple here. A bow tie feels less masculine when paired with my favorite curve-enhancing denim flares.
Gap jeans (similar), Luce bowtie, Forever 21 button-down (similar), and Windsor sunglasses.
Incorporate the '80s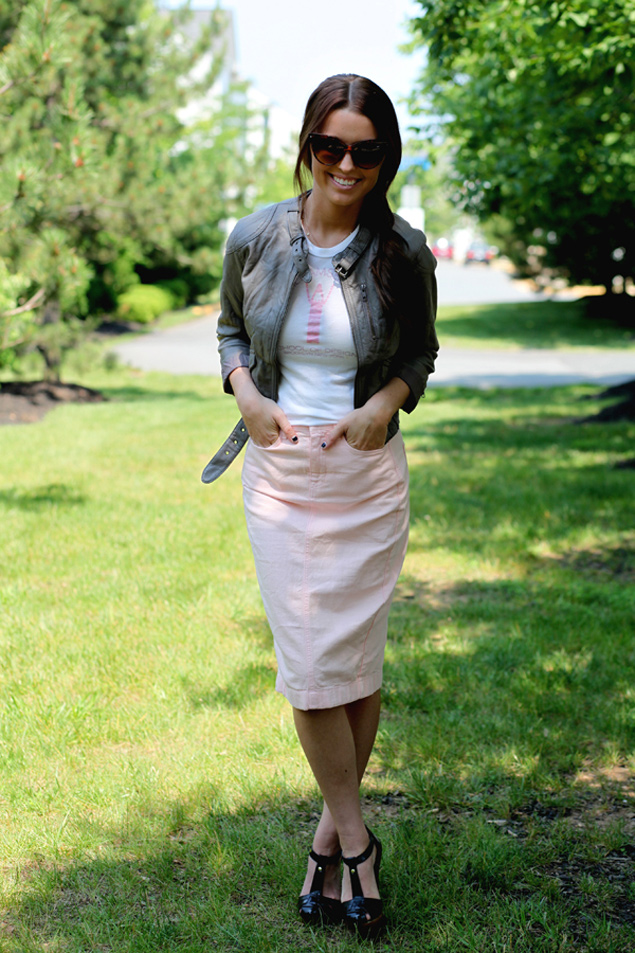 This high-waisted denim skirt could have probably come straight from my mom's closet. Wear it with a work T-shirt, a faux-leather jacket, and some cool wedge sandals for a look that's more modern than retro.
Madewell skirt, H&M leather jacket (similar), Charlotte Russe heels, Old Navy T-shirt (similar), and Windsor sunglasses.