If you missed "Women of Fashion," our photo-heavy look at the major movers and shakers of Washington's shopping and style scene, then you also missed out on your first glimpse of Lisa Crawford, a longtime Washington-area stylist/personal shopper known for helping everyone from newscasters to novelists take intelligent, notice-me fashion risks.
After 14 years at the legendary Saks Fifth Avenue Club and a stint at Saks Jandel, she made the jump to the Georgetown Brooks Brothers, where she currently specializes in selling and styling the label's quirky Black Fleece specialty line. When she showed up to our shoot in two-tone brogues, a boys' blazer, and coral jeans, we instantly knew two things: 1) she's mastered creative prep in a way that's all her own, and 2) we wanted to see more. Lots more. Here, Crawford gives us a peek at her carefully cultivated wardrobe—and offers invaluable (if concise) life lessons about developing and staying true to your personal style.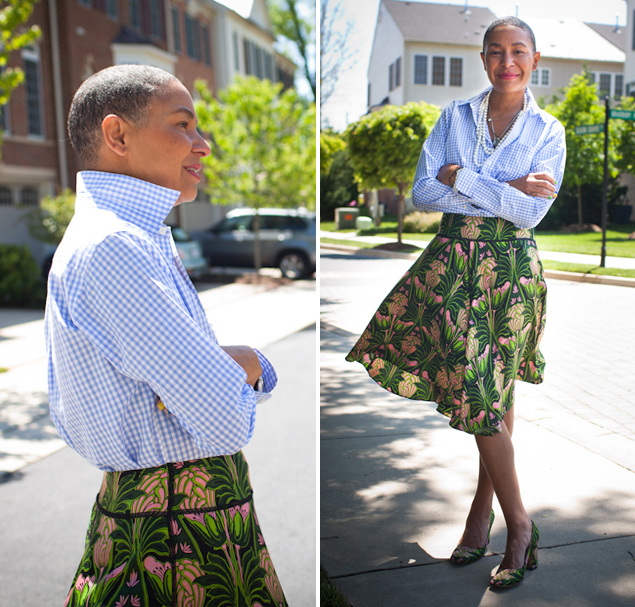 How would you describe your look?
Eclectic. Fearless.
Brooks Brothers boys' shirt, and Prada skirt and shoes.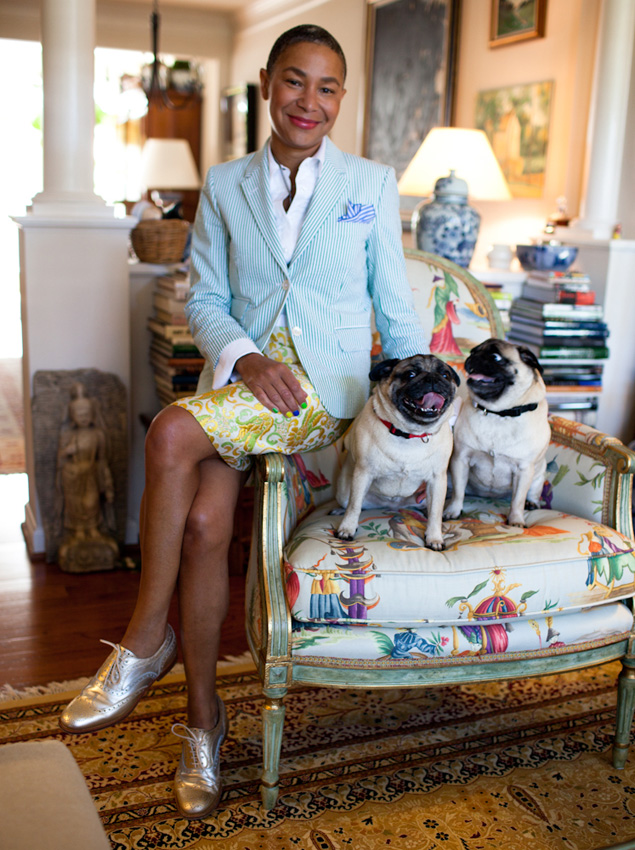 What's the best fashion advice you've ever gotten?
Art History 101 at American University—Fashion is art. Art is metaphor.
Black Fleece blazer, Prada brocade skirt, and Churches brogues.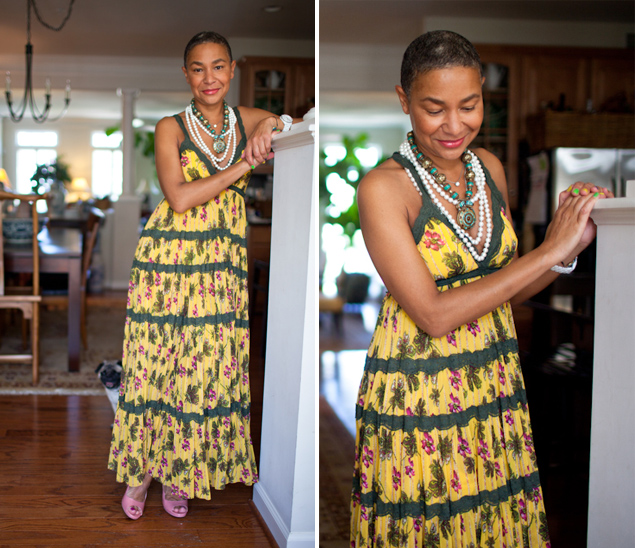 What's the best fashion advice you've ever given?
Don't be afraid.
Jean Paul Gaultier sundress and Prada peep-toe sandals.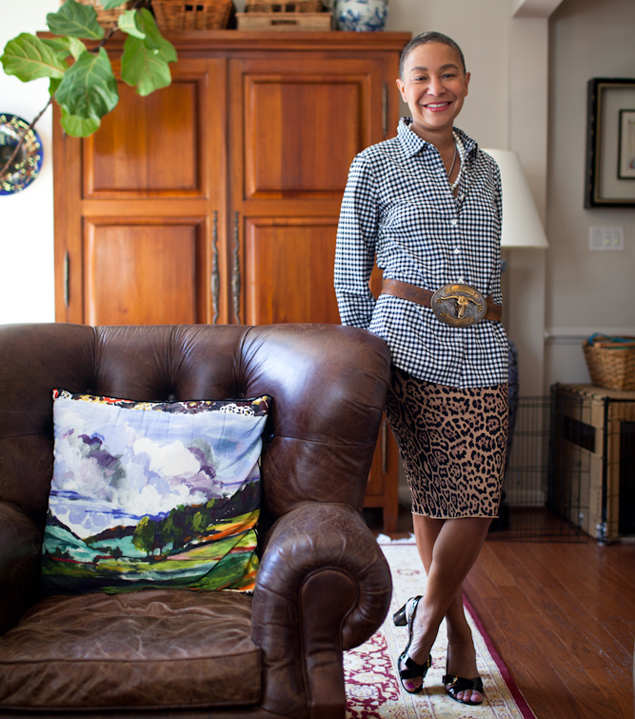 How do you turn the traditional Brooks Brothers look on its head?
By mixing patterns. Also, throw in something unexpected: brocade, lamé, brogues.
J.Crew gingham shirt, BCBG skirt, and Bettye Muller slingbacks.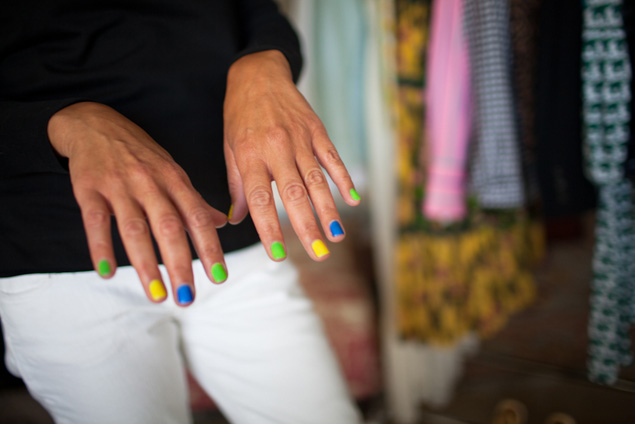 Name the items you need to master the creative prep look.
Prints, boys' shirts, a bespoke blazer, color, nude lips, full skirts—did I mention color?