This week, I thought it might be fun to pull a few looks from last season—it's a good way to see if/how my style has changed, and it's always cool to pull inspiration from the past. So, without further ado, here are some of my favorite warm-weather looks from 2011 (including a few months last summer when I was pregnant!). What looks will you be trying again this summer? Let me know in the comments!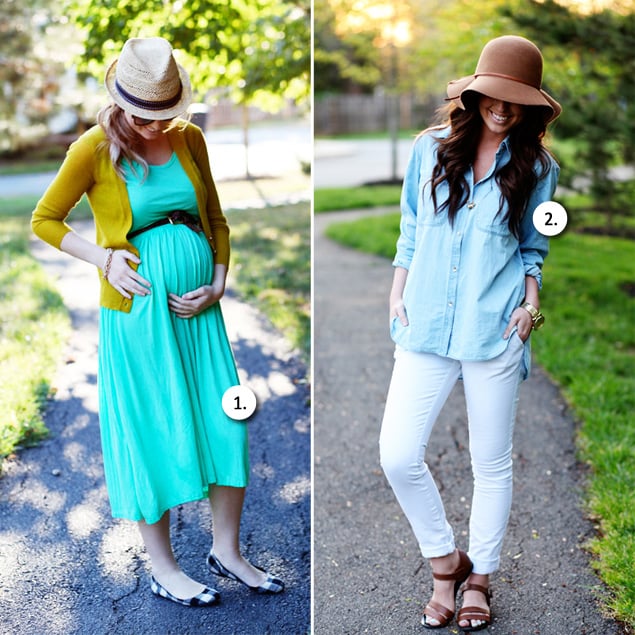 1. I liked this outfit mostly because of the unexpected color combination of chartreuse and mint green. The neutral aspects of the rest of the outfit kept it from being too much.
2. This look came together easily when combining a few of my favorite pieces: chambray and white pants. The hat is dual purpose, serving as both a style statement and a way to keep the sun out of your eyes.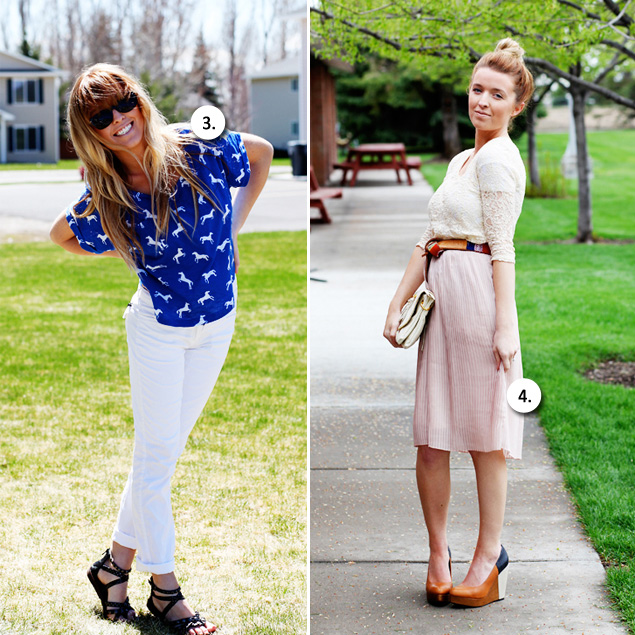 3. This look, again, is pretty basic, but there's something about a pair of jeans and a T-shirt that will always be appealing. Especially when you add interesting details like a fun print or a pair of gladiators.
4. The goal of this look was to offset the pale neutrals of the top and the skirt with the bolder geometric aspect of the shoes and belt.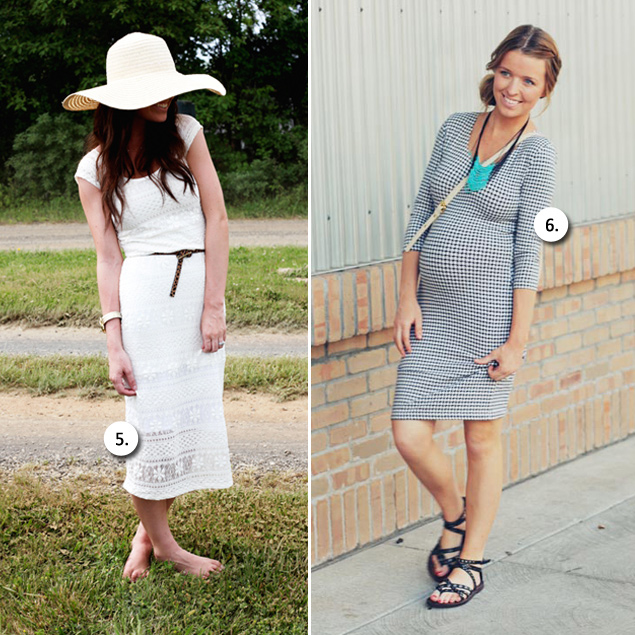 5. This dress is one of my favorite purchases to date. It's super comfortable and works for many summer occasions. You can add to the dress with accessories, or it can stand on its own and be just as pretty.
6. This one was a little bit of a style risk because I combined tougher details like gladiator sandals and a turquoise bead necklace with a houndstooth-print dress, but somehow I think it worked.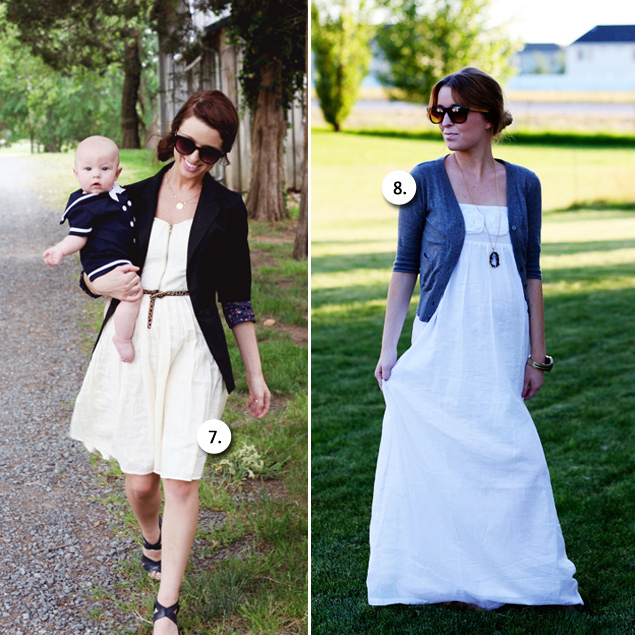 7. My boyfriend blazer is one of the most-worn items in my closet, mostly because it can be easily matched with a great pair of jeans for cooler weather or a summery dress like this one for warmer weather.
8. This dress was one of my favorites throughout my pregnancy because it grew with me. The cotton fabric is light, casual, and simple. The gray cardigan worked nicely with the colors in the pendant necklace.