Who: Kassie Rempel, 39
Founder/CEO, SimplySoles and Kassie's Closet
What she does: I get out of the way of my staff—they run SimplySoles (a shoe boutique in Maryland's National Harbor) far better than me. I spend most of my time developing new prototypes for Lilly Bee, my line of shoes, and working on the next phase for Kassie's Closet, my new site that lets you shop outfits built from sites across the Web.
Describe your work style: My style continues to evolve, but I seem pretty content with classic conservative. I rarely wear prints, preferring instead solids with a flash of pizazz in my jewelry and a hefty dose of personality in my shoes. My unwavering go-to pieces are my skinny jeans, Gwyneth wedges, piled-on stretchy bracelets, and basic pearl studs.
Day to Night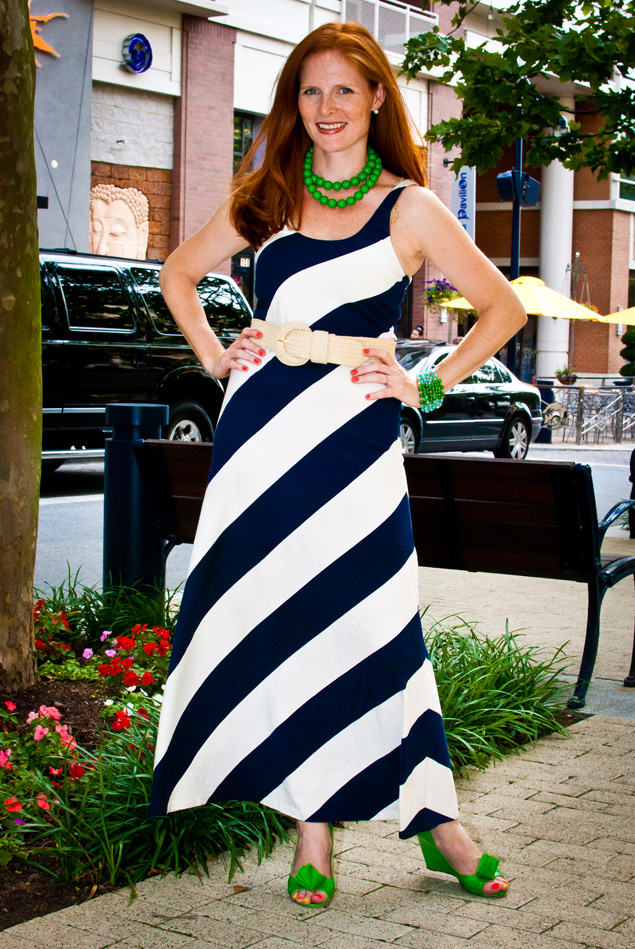 I wear this when I have meetings outside the office and date night with my husband. Usually it makes for very busy Wednesdays.
Rugby dress, Fornash necklace, and shoes, belts, and bracelets from SimplySoles.
Professional Luncheon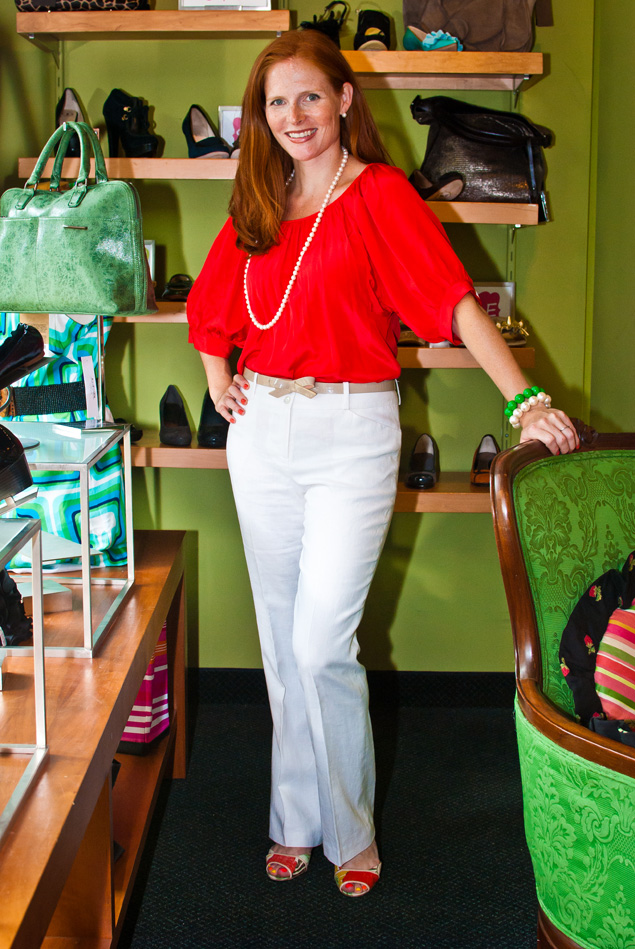 I avoid wearing black whenever in a crowd. My best attempt to promote my business is by making sure the shoes I wear stand out.
Shirt and belt from Northern Virginia boutique Periwinkle, linen pants purchased at the District Sample sale, Fornash bracelet, and shoes from SimplySoles.
Office Work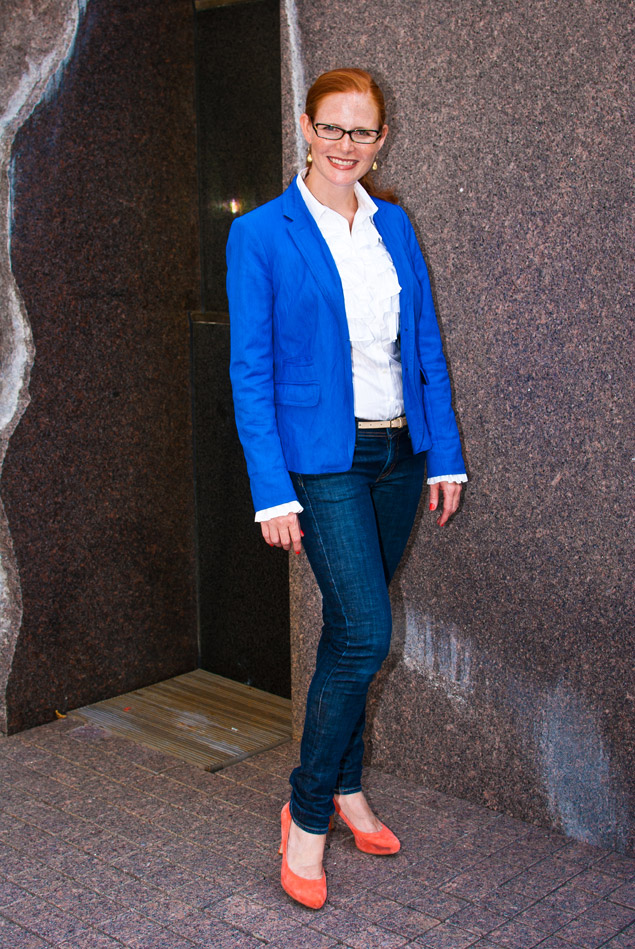 This is usually what I wear on a regular day at the office: jeans, white shirt, ponytail, glasses, and the shoes du jour. The jacket goes on if I have to leave the office. It makes me feel stylish but not overdone.
Citizens of Humanity denim, J.Crew blazer, shirt from Piperlime, and shoes and jewelry from SimplySoles.
All photographs by Kate Warren.
Think you or someone you know deserves a chance in the What I Wear to Work spotlight? Email the author at szlotnick@washingtonian.com with pictures and a job description for consideration!