Who: Dominique Vu, 23
Editor/producer of the Washington Post's DC Scout
What she does: DC Scout is the Washington Post's twice-weekly newsletter focused on shopping, deals, events, and beauty and style tips. I handle everything from writing and managing social media to producing content and designing creative for the newsletter. I also seek out and coordinate sponsorships and partnerships for DC Scout with fashion events and stores around town.
Describe your work style: Sophisticated and trendy. I like to mix business-casual looks with more of-the-moment pieces. I consider myself quite short, so fun high heels are my go-to for adding a bit of pizzazz to any and all office outfits. Statement necklaces and fun bracelets can also turn a basic outfit from drab to fab.
Typical Day at the Office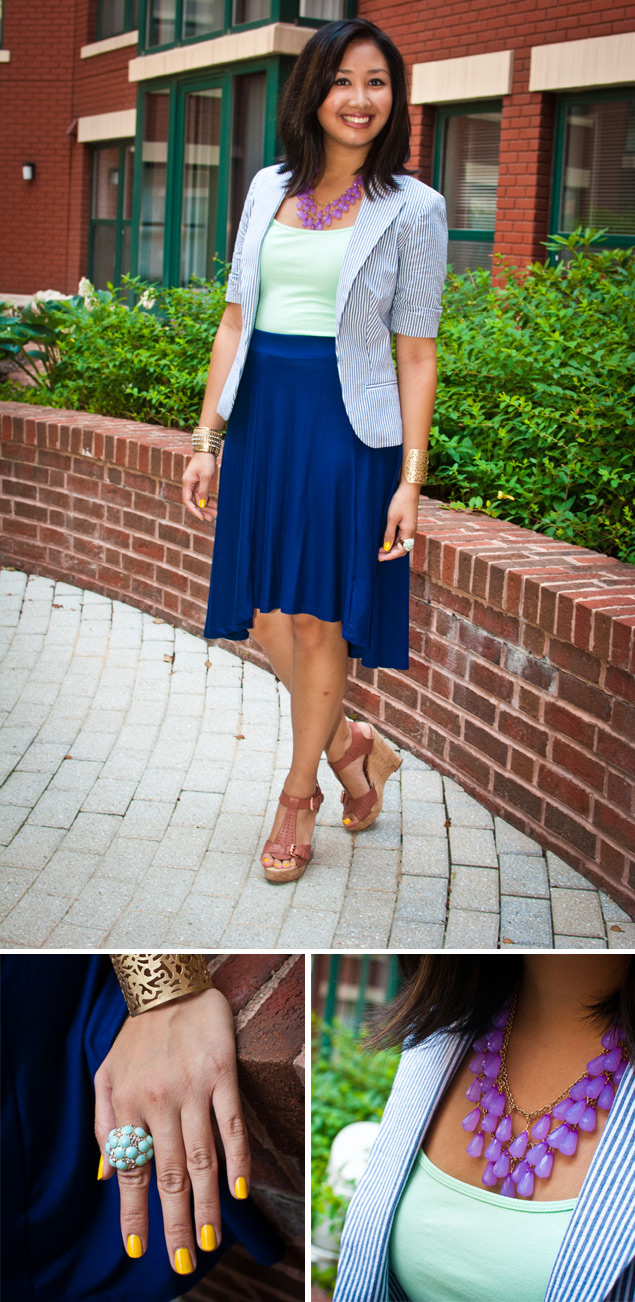 I think blazers take an outfit I'd normally wear to go shopping or run errands from casual to work-appropriate. It's a great way to feel comfortable and trendy but still covered up at the office.
Banana Republic seersucker blazer, Forever 21 tank, Nordstrom skirt, Sam Edelman wedges, Cole Haan bag, and jewelry from Forever 21 and Lord & Taylor.
After-Work Event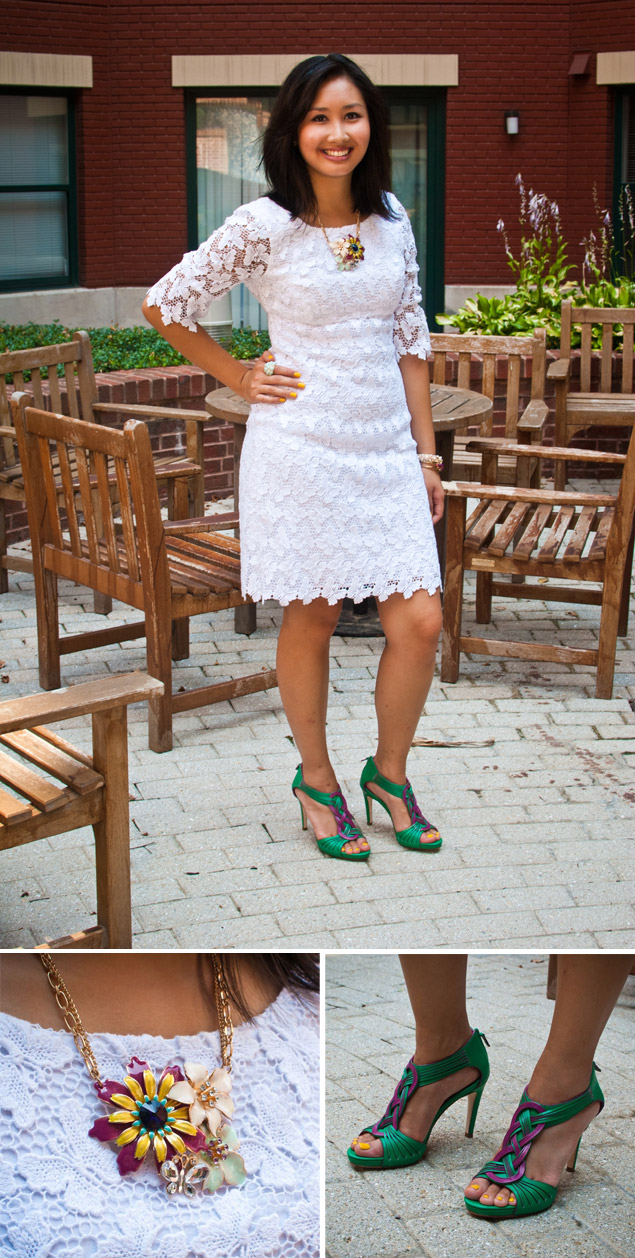 A big part of my job is attending shopping and fashion events around town after work. A chic white dress is the perfect look for a summer rooftop or garden party. I feel very classy in this outfit.
Lilly Pulitzer lace dress, Lord & Taylor necklace, Cole Haan sandals, bracelets from Bloomingdale's, and Forever 21 ring.

Big Presentation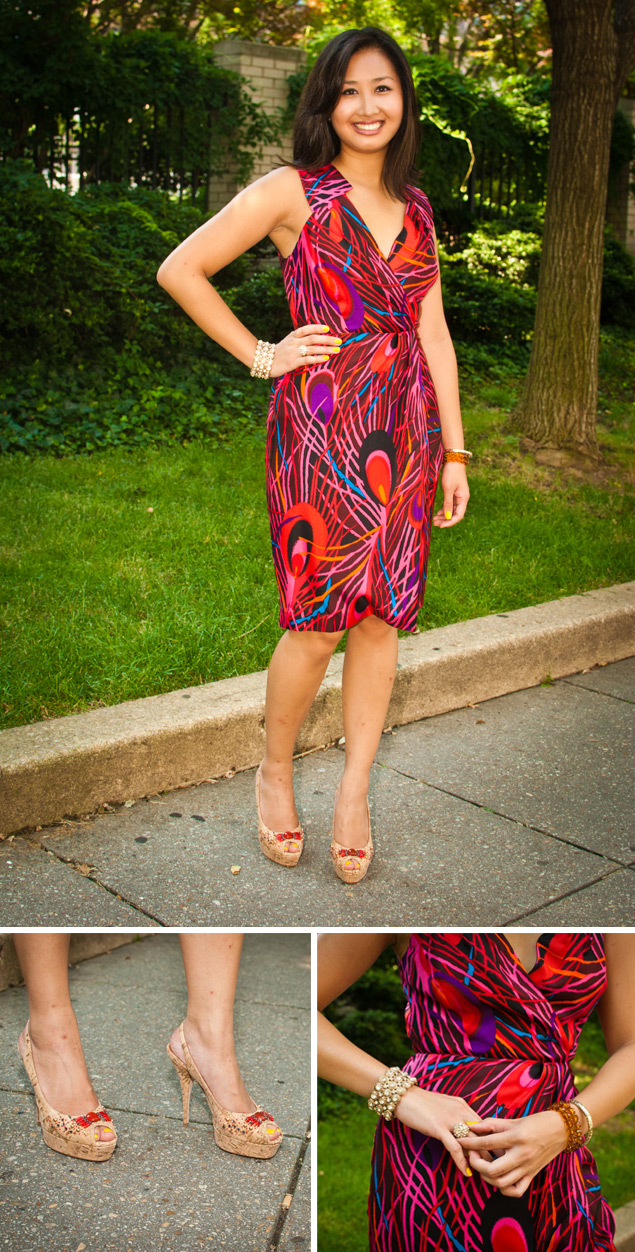 I often meet with managers, directors, and sales reps within the Washington Post. I like to look extra sharp for these meetings, and maybe even dress a little bit older for my age. This outfit makes me feel grown up and gives me an extra boost of confidence.
Milly dress, Forever 21 jewelry, and Oscar de la Renta slingback pumps from Sassanova.
Casual Friday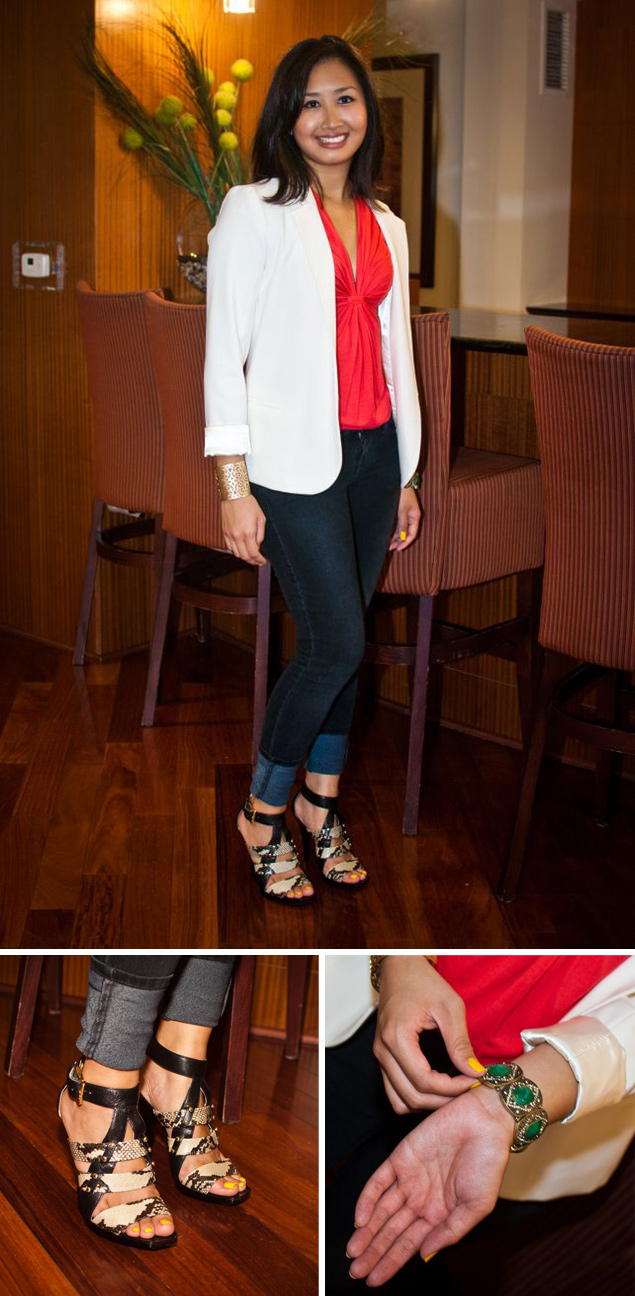 I am a major fan of the blazer-and-jeans look on both men and women. This outfit lets me be casual yet stylish—just in case a last-minute meeting pops up.
Aqua blazer, Forever 21 top, Guess skinny jeans, Forever 21 jewelry, and Michael Kors sandals.
All photographs by Kate Warren.
Think you or someone you know deserves a chance in the What I Wear to Work spotlight? E-mail szlotnick@washingtonian.com with pictures and a job description for consideration.