There are few things I love more than simple, versatile pieces of clothing that can be taken from day to night with ease. Two of my favorite items in my closet—a white high-low dress and a gray maxi skirt—do just that, so I packed them for a recent weekend trip. I chose to pair these two items with a few neutral-colored wardrobe staples. That makes mixing and matching almost brainless (and not so obvious when I wear the garments again)—perfect for when I'm on vacation and all I want to think about is relaxing.
Gray Maxi Skirt for Day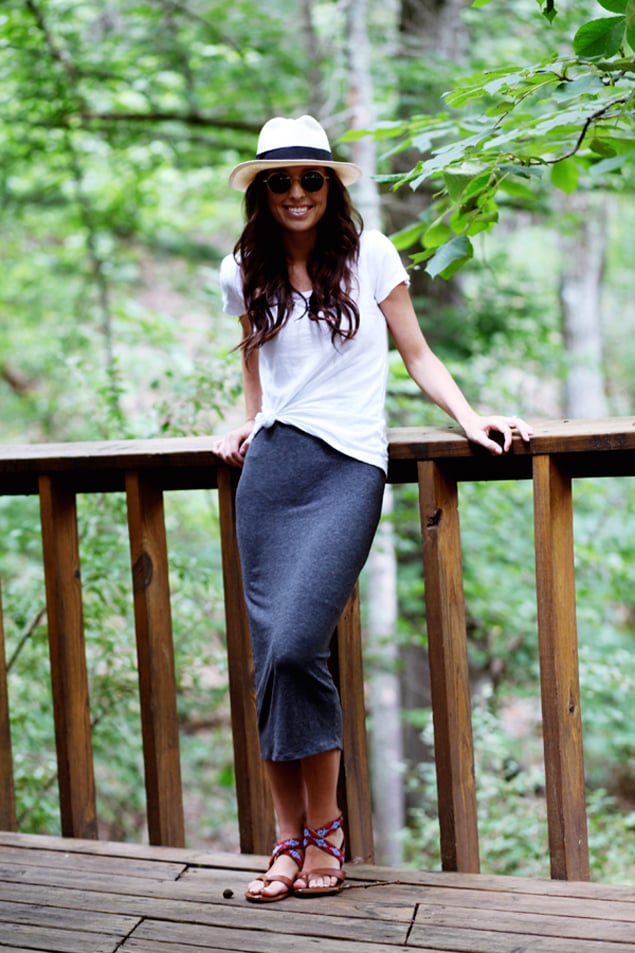 This look is my favorite out of the four because it allows me to look and feel put
together without having to sacrifice comfort and/or mobility as a mom. Also it's perfect
for the inevitable bad hair day.
Lulu's sandals, Stylemint skirt, Forever 21 tee (see our post on how to shop the store),
BonLook sunglasses, and J.Crew hat.
Gray Maxi Skirt for Night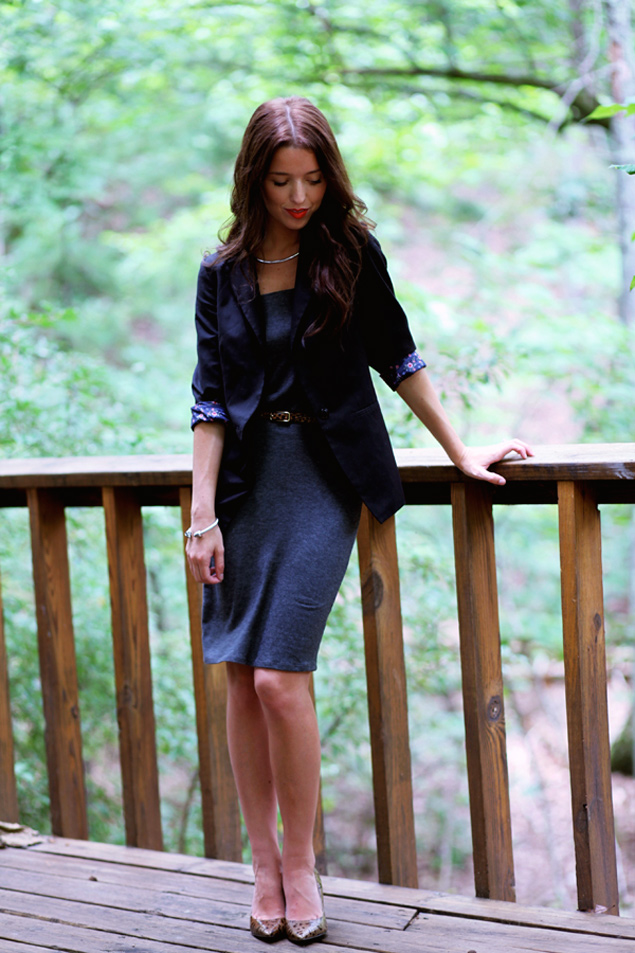 For this look, I stretched the versatility of the skirt a bit by wearing it as a dress.
To add shape, I belted it at the waist, then added my go-to blazer and a pair of printed
pumps.
Nine West pumps (similar), Stylemint skirt, Nordstrom blazer (similar), H&M necklace (similar), Forever
21 bracelet.
White High-Low Dress for Day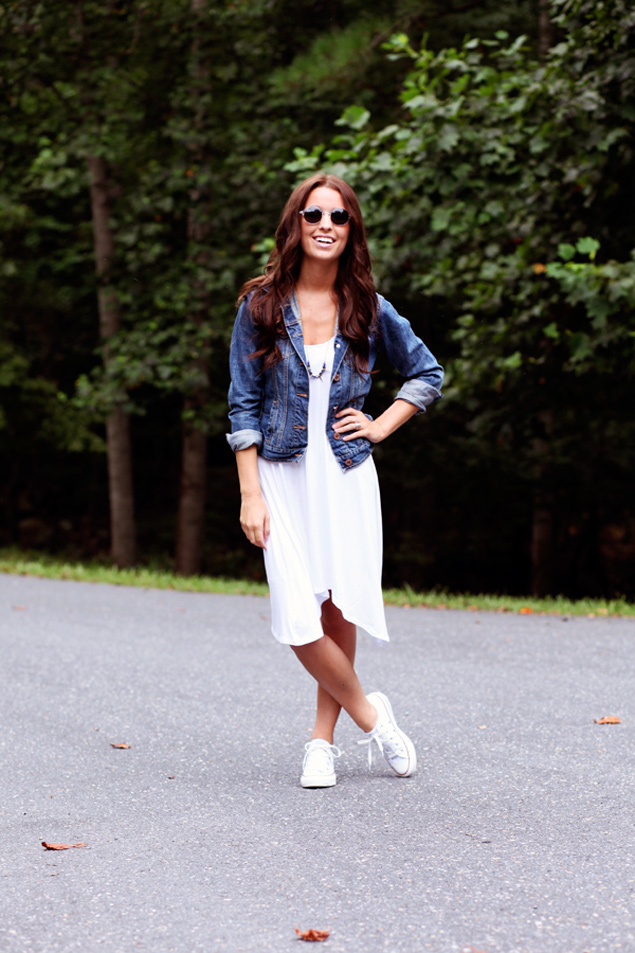 I wanted this look to be unquestionably casual, so I paired the dress with denim and
sneakers. Then for a little interesting detailing I added a delicate but eye-catching
necklace and a pair of clear-rimmed sunglasses.
Converse sneakers, Stylemint dress, American Eagle denim jacket (similar), Curious
Creatures necklace, and BonLook sunglasses.

White High-Low Dress for Night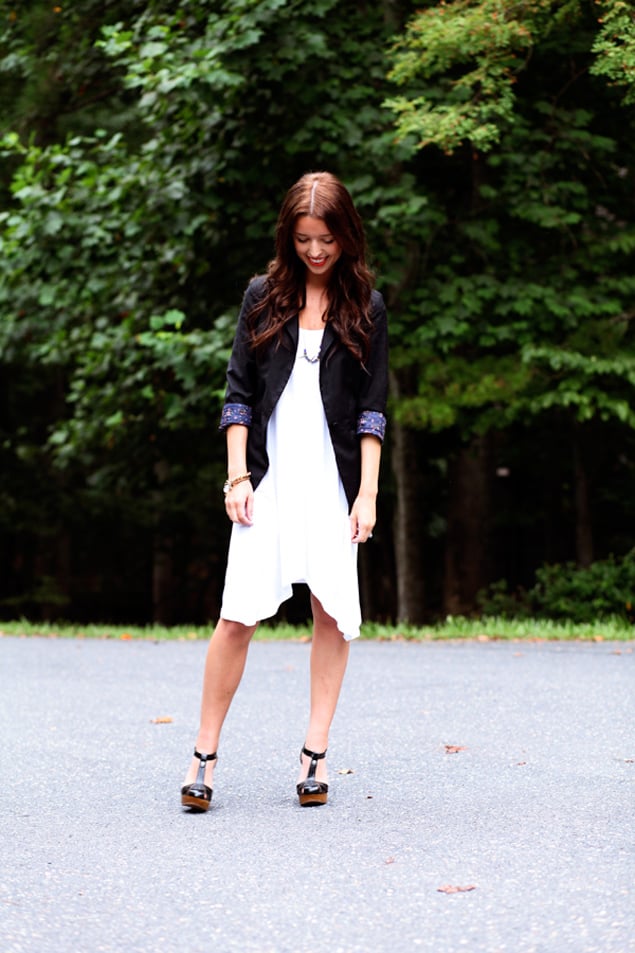 I feel like I'm cheating every time I wear this black boyfriend blazer—it pairs so
well with almost everything. Add a pair of heels or wedges to complete the evening
look.
Charlotte Russe heels, Stylemint Dress, Nordstrom blazer (similar), and Curious Creatures
necklace.