Though it's only mid-August, I'm starting to crave (and prep my closet for) lower temps and a few more layers. I love the fall season—especially when it comes to clothing. So in honor of that, I put together a few transitional looks that include some of my favorite trends for the cooler weather right around the corner.
Distressed Denim and Ankle Boots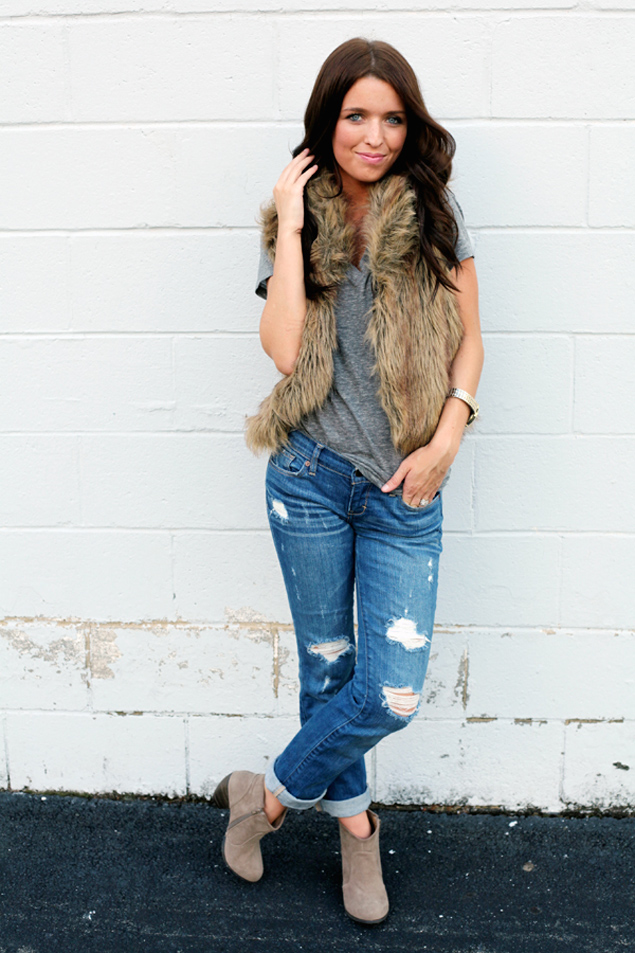 These are by far the easiest trends to wear this coming season. They're super comfortable and look fashionable with so many things.
Windsor boots, Abercrombie & Fitch jeans, Old Navy T-shirt, and YesStyle faux-fur vest (similar).
Floral Pants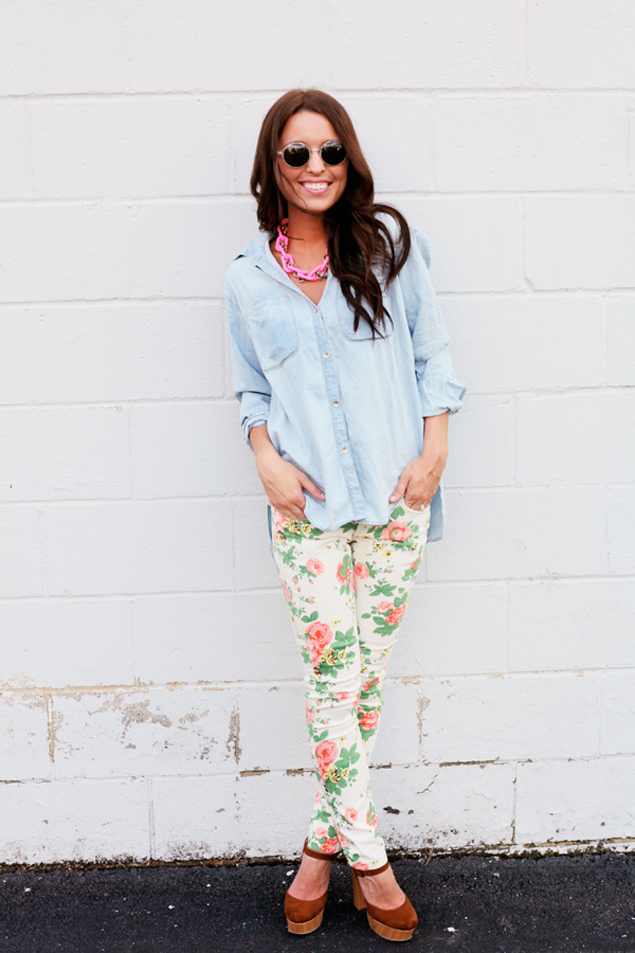 The summery floral pant trend is continuing into fall as a pretty pairing with heavier clothing like denim or a chunky scarf.
Forever 21 shoes (similar) and top (similar), Windsor jeans, Lauren Elan necklace, and Bonlook sunglasses.
Plaid Plus Glitzy Earrings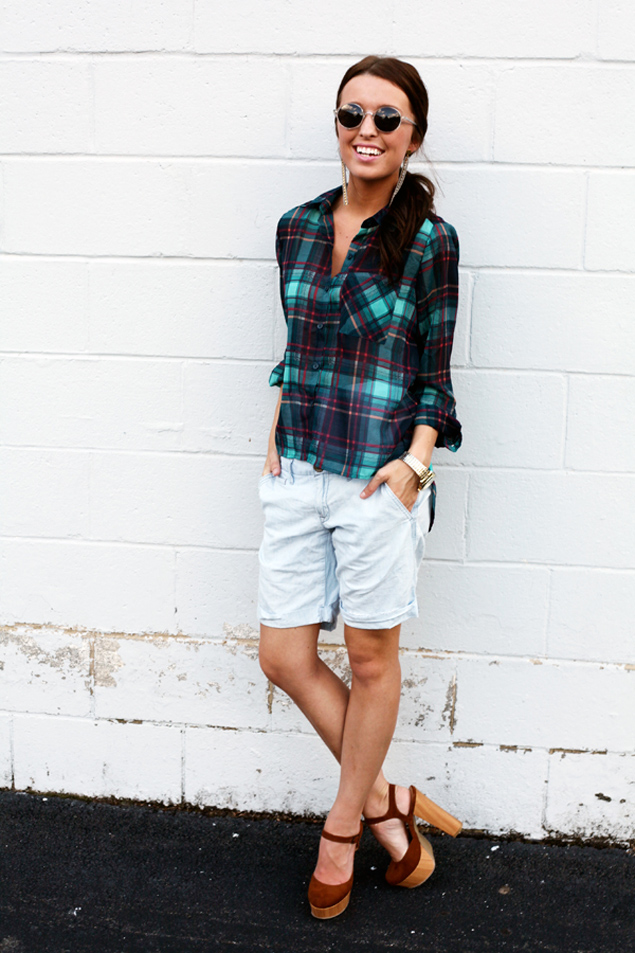 I'm looking forward to plaid in every color this fall, especially when it's paired with something unexpected, like a pair of dressy, dangly earrings.
Forever 21 shoes (similar), Gap shorts (similar), Windsor plaid shirt, Gold and Citrus earrings, and Bonlook sunglasses.
What's the one trend you're most looking forward to wearing this fall? Let me know in the comments!